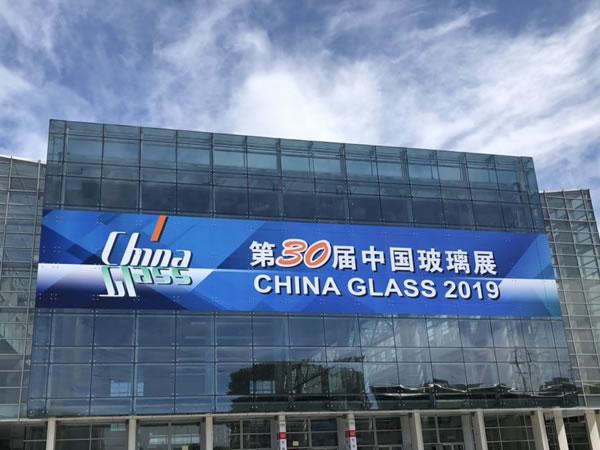 Photo source
www.chinaglass-expo.com
China Glass 2019 was held at China International Exhibition Center of Beijing from May 22 to 25.
Organized by the Chinese Ceramic Society and contracted by Beijing Zhonggui Exhibition Co., Ltd., China Glass 2019 is the biggest event of global glass industry in 2019. This exhibition attracted nearly 1000 glass industrial manufacturers and more than 40000 buyers by its 8 exhibition halls and over 100,000m2 exhibition area.
At present, China glass industry is facing new growth and economic vitality, which were stimulated by series policies including enhance technological innovation in manufacturing of 13th Five-Year Plan, Made in China 2025 strategy, the Belt and Road Initiative, Coordinated Development for the Beijing-Tianjin-Hebei Region, Development strategy of Yangtze river economic belt and consumption upgrading of Chinese domestic market.
China glass industry sustained trend of an increasing rise in 2017. The total output of flat glass industry in 2017 was 790 million weight cases with a 3.5% rise compared to the same period the year before last. Annual industry revenue and profit increased by 20% and 81% respectively, to RMB75.9 billion and RMB 9.3 billion. The sharp price hike greatly improved the economic benefits of the industry.
It should be also noticed that excess production capacity has not been effectively resolved and the glass industry faces downward pressure under a economic atmosphere including price rising of raw materials, fuel cost and tighter draconian environmental protection policy.
The total output of flat glass reached 497 million weight cases by the end of July in 2018. It is expected that performance of glass industry in 2019 will be generally smooth and make progress. Economic benefits and industrial structure of glass industry will continue improving, meanwhile, the industry value-added growth rate will maintain at same level of prior year.
As a weather vane of global glass industry, China Glass 2019 brought a trade platform and technical arena for international glass community by its grand exhibition scale, international outlook and professional exhibition services.
Many Chinese companies, such as China Building Materials Academy, Triumph Group, Qinhuangdao Glass Industry Research and Design Institute Company Limited, China New Building Materials Design and Research Institute, North Glass, Luoyang Float Glass Group, China Yaohua Glass Group, TAIWANGLASS, Xinyi Glass, Land Glass, Mingte Glass, Jinjing Group, CSG Holding, Shanghai SYP Glass, Kibing Group, Hebei Yingxin, Shahe Glass Group, HIHO Glass, Mr. Glass, Sinoma Advanced Materials, China Glass Holdings, SHANXI LIHU, Ruitai Materials Technology, Liaoning North Glass Machine, Lewei Science & Technology, Guangdong Fushan Glass, EI Automation Equipment, Guangdong South Glass Technology, Golive Glass Machinery, Tenon(Beijing), Beijing MGM Glass, Anhui Yinrui, Zhijiang Silicone, Chengdu Guibao, Guangzhou king Tau Machinery&Electronics Equipment, Zibo Asahi Glass Alumina Materials, Shandong Sanjin Glass, SJ Glass, Tengzhou Huayang, Guilin Champion Union, Zhengzhou Yuandong, Dardi International Corporation and Huafu(Chengde)Glass took performance at the stage of China Glass 2019.
Many of international glass enterprises showed up at China Glass 2019, including Lisec, Glaston, Bystronic Glass, Kuraray, Turomas, HEGLA GmbH & Co. KG, Fenzi Group, A+W Software GmbH, Tecglass, Mappi International, Forel, Bohle, Unelko, Adelio Lattuada S.r.l., Officina Meccanica Schiatti Angelo s.r.l., Dip-Tech, Horn Glass, Elettromeccanica Bovone, Von Ardenne, SEPR, AGC, OMCO, Vesuvius, Bottero and Intermac.
China Glass 2019 has received support from related organizations at home and abroad including China Building Materials Federation, China Architectural and Building Glass Association, China Association for Glass Industry, ICE Italy, GIMAV-VITRUM, BMWI and VDMA.
From Beijing Zhonggui Exhibition Co., Ltd.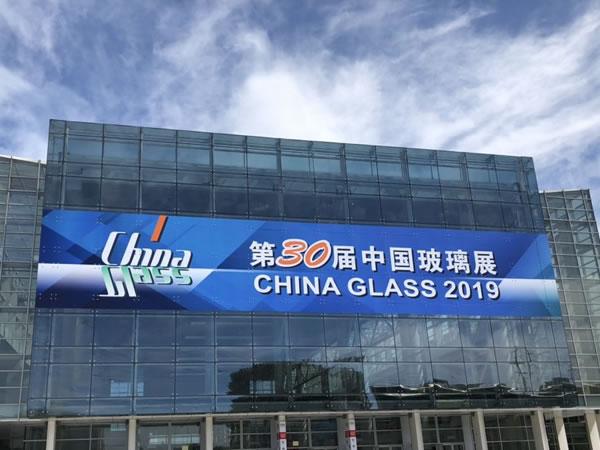 600
450
www.chinaglass-expo.com
2019-05-23T06:50:00
China Glass 2019
glassonweb.com