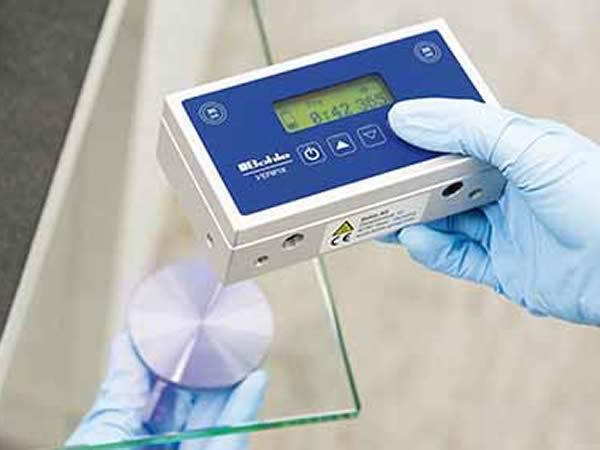 Photo source
The new UV-LED lamp, Verifix® Twin LED, is designed for spot gluing | Photo: www.bohle-group.com
The new UV-LED lamp, Verifix® Twin LED, from Bohle has been specially developed for bonding glass.
Outstanding product characteristics together with environmentally friendly technology make it the ideal partner for state-of-the-art, cost-effective operation.
Thanks to the latest LED technology, the UV lamp is very light and can be used with batteries and without cables. As a result, they can be easily taken to customers or building sites. In addition, the lamp does not heat when it is on for long periods of time and the adhesive cannot be damaged.
The light achieves full light intensity without lead time and can therefore be used straight away –  and can be stored again later without needing to be cooled down. The Verifix® Twin LED is available in two wave lengths, 365 nm and 395 nm, and is perfect for all UV- and light-curing adhesives when spot gluing.
An optional stand and four programmable timers enable outstanding curing.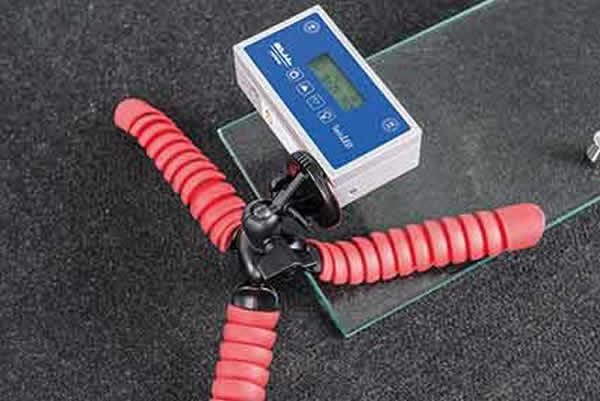 Cost effective and environmentally friendly
LEDs have a significantly longer service life than conventional lamps for a lower purchase price and extremely low operating costs. Savings in replacement parts and lower energy consumption result in several hundred euros every year, which the company can invest in other ways.
Companies can therefore operate at a top-quality level and, at the same time, more cost effectively. In addition, the technology is environmentally friendly: energy saving and non-toxic LEDs replace fluorescent tubes that must be disposed of as special waste.
The lamp was developed by Bohle AG in Haan and is being manufactured there. It is a true high-tech product from Germany - customer oriented, with excellent service and proven high quality.
UV glass bonding
UV bonding is a special discipline in the glass industry that enables high-strength and crystal clear glass/glass or glass/metal bonds. A light is used to cure low-viscosity adhesive with this technology.
Applications include shelves, display cases or designer furniture without screws that have crystal clear bonds. Bohle offers a full range of glass bonding products which includes everything that is needed for reliable bonding with products for pre-cleaning, fixing and positioning aids, adhesives for all applications and curing lamps.
In addition, the company regularly runs seminars on this topic, passing on decades of experience.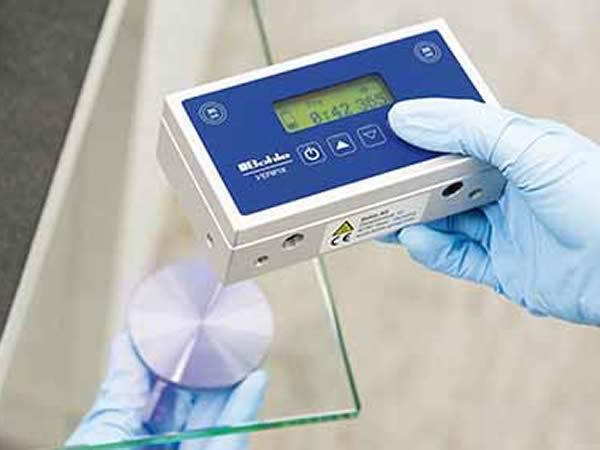 600
450
www.bohle-group.com
2016-10-04T08:00:00
Bohle's new, mobile UV-LED lamp saves operating costs and protects the environment
glassonweb.com