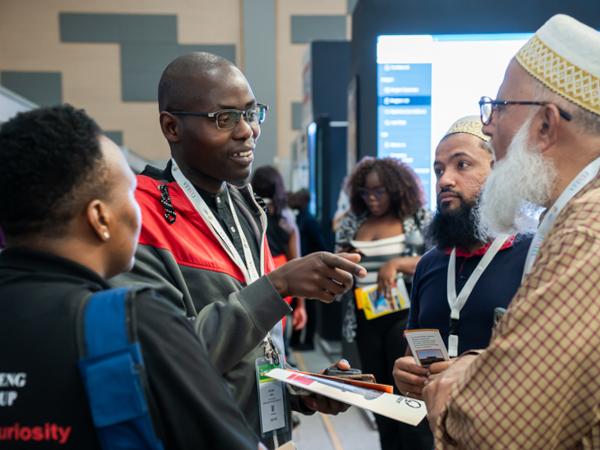 Photo source
www.dmgevents.com
Kenya's construction sector poised for major growth as sixth edition of Big 5 Construct Kenya concludes attracting 8,373 visitors.
The largest construction event in Kenya showcased the latest products and possibilities under eight focused product sectors
Roberto Natali, Italian Ambassador to Kenya called Big 5 Construct Kenya "a true game-changer" for helping bridge the gap in construction business and improving international relations
CPD-certified Industry Talks' speakers emphasized the importance of collaboration in building sustainable mega projects of the future in Kenya
The sixth edition of Big 5 Construct Kenya concluded in Nairobi, marking the nation's largest construction event. Over three days from 8 to 10 November 2023 at the Sarit Expo Centre, the event hosted 8,373 visitors, reflecting a 16.4% rise in unique and high-quality attendees compared to the previous year.
"This year, Big 5 Construct Kenya, surpassed expectations, attracting visitors and buyers whilst facilitating local and international business partnerships to enable Kenya's construction sector to thrive," said Ben Greenish, Senior Vice President – Construction at dmg events. 
"There is great potential within ongoing and upcoming projects, as Kenya's construction industry aims to reach a market value of $6.65 billion this year; and Big 5 Construct Kenya aims to enhance international expertise within the local market to support these projects."
Diverse mix of exhibitors from around the world
Big 5 Construct Kenya featured products and services from across the globe within sectors such as building interiors, finishes, materials and tools to HVAC R, solar solutions, smart buildings and more. Over 25 countries participated this year including Kenya, Ethiopia, Latvia, the USA, South Africa, Kuwait, Omanand Poland. Country pavilions featured China, Italy, Türkiye, Greece, Germany, Egypt and the UAE.
"Big 5 Construct Kenya has opened our company to opportunities we couldn't imagine. The organizers are kind, reachable and ready to help. This is the most organized event our company has been to," said Kenya-based Emmaculate Kivindyo, Marketing Manager at Achelis Material Handling Limited.
Through Korean Trade Development Agency (KOTRA) participating Korean companies showcased smart construction supervision systems at the event. Among these companies, Korea GT signed an MoU with SONVAR Chemicals, POQUTEC inked a deal with Regal Equipment, as well as SJ Chemical signed an MoU with two Kenyan Companies Pan African Business Enterprises (PABE) and Kleos Flooring. The signing of the deals comes at a time as Kenya looks to establish as a digital and ICT hub in East Africa. "The companies have brought forth technologies that are the building blocks of the smart, sustainable cities of tomorrow," said Eom IK-Hyun, Managing Director at KOTRA Nairobi.
Commenting on Italy's participation at the event, Roberto Natali, Italian Ambassador to Kenya said: "Big 5 Construct Kenya is a true game-changer, providing the construction industry with a platform for growth and knowledge improvement. I'm happy that it has helped bridge the gap in construction business and improved international relations."        
Among exhibitors from Egypt, Granada Interior Doors gave visitors a look at the latest designs, while Latvia's SIA Silk Plaster Group revealed its latest decorative plaster. Dakota Group from Italy presented its plastic products for building, MCM Rubinetterie showed its specialized self-closing taps and electronic contactless taps, while Blend Plants, also from Italy shared its automated mobile mixing plants for concrete, cold asphalt and cementitious mixtures.
Masa Group from Germany showcased concrete blocks, sand-lime bricks and aerated concrete blocks, among other specialized products, while Fitwell Polytechnik from India shared the latest in PVC, CPVC, PPR Pipes, fittings and valves. Also from India, Knest Manufacturers offered aluminium formwork for real estate and infrastructure developments. UAE-based Himalaya Global presented its wire mesh products from a variety of metals including aluminum, stainless steel, galvanized iron and fiber mesh, and Poland's TREEVEN showed the latest trends in oak flooring.
Local exhibitors included Kenya's Southern Engineering, specializing in offshore engineering, exporter King Tiles Limited and Elite Tools, construction solutions specialist in lifting, rigging and safety. Attendees endorsed and commended this year's event for boosting business in the sector.
CPD-accredited Industry Talks and panel discussions well attended
Covering a broad range of prevalent topics around project management, technology, architecture & design and sustainability, at the CPD-certified Industry Talks speakers emphasized the importance of collaboration in building sustainable mega projects of the future and choosing construction materials efficiently to reduce the impact of climate change. 
Development control in urban regeneration, and local campaigns 'je una mjengo' and 'mulika mjengo' were unpacked by Brenda Nyawara, Honorary Secretary at the Architectural Association of Kenya, while the impact of artificial intelligence on project management in the construction industry was addressed by Venkatesh Natarajan, PMP Regional Manager from Tech Mahindra.
The panel discussion on technology trends in Kenya's construction sector included speakers from ARQI Solutions, Clifford-Geo Consult and MACEYMR with the session being moderated by Linda Akoth, Assistant Structural Engineer and Research Assistant from the Technical University of Kenya.
"The construction landscape is evolving rapidly, driven by technological advancements. Big 5 Construct Kenya is keeping pace with these changes as it is an imperative task. Through it, promising opportunities for investments in construction in Kenya have been encountered," were the words of Kenneth Omondi, CEO of OCHOO COM, and an attendee at this year's Big 5 Construct Kenya.
Big 5 Construct Kenya 2023 was supported by Town and County Planners Association of Kenya, Chartered Institute of Building, Project Management Institute Kenya, Kenya Association of Building and Civil Engineering Contractors, Institute of Quantity Surveyors of Kenya and Kenya Green Building Society, among others.
"We're already anticipating next year's Big 5 Construct Kenya, bringing even more local and international experts together to support the future of the country's construction landscape. Up next in our calendar is our flagship event, Big 5 Global, marking its 44th edition and taking place in Dubai, UAE from 4 to 7 December," concluded Greenish. 
For more information about next year's event, taking place on 6-8 November 2024, visit www.thebig5constructkenya.com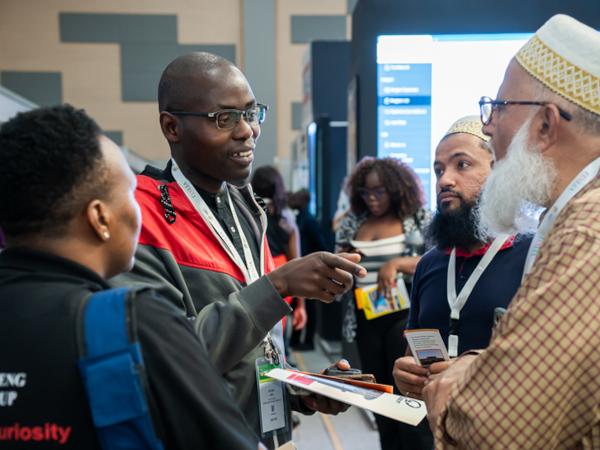 600
450
www.dmgevents.com
2023-11-14T05:50:00
Big 5 Construct Kenya 2023 Wraps Up in Nairobi
glassonweb.com