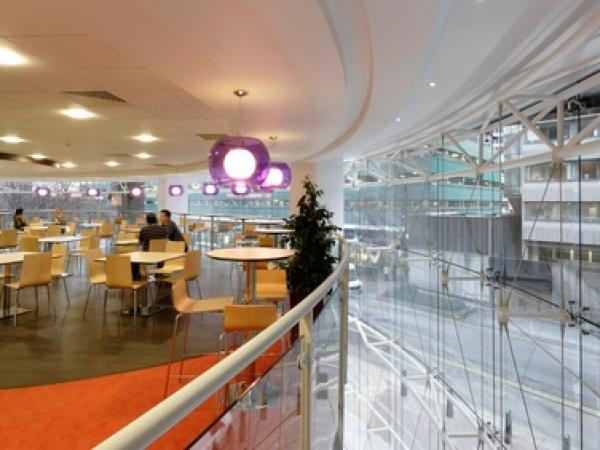 Exposure to natural light has been directly linked to greater workplace performance, with the absence of windows positively correlated with workplace stress.
A study into the psychological aspects of lighting by B.L. Collins found that 35% of employees instantly identified the absence of natural light as the major concern associated with their office environment, resulting in feelings of isolation, tension and claustrophobia.
In a world increasingly driven by deadlines and targets, greater emphasis than ever is being placed on reducing stress in the workplace. Exposure to natural light has been identified as one of the major sources of psychological comfort and so the windows used in commercial buildings can have a direct impact on productivity. 
Creating entire buildings using a glass structure can be an effective way of maximising natural light. Glass systems, such as the Pilkington Planar™ structural glazing system, can be used to provide a flush glass surface by utilising stainless steel fittings instead of the more conventional framed systems. Due to their stability, these systems allow architects to build entire facades out of glass, enabling design flexibility to create bright and highly attractive working environments, with more light and a greater feeling of space.
In environments where noise can be a distraction, Pilkington Optiphon™ is a high quality acoustic laminated glass that offers excellent noise reduction without compromising on light transmittance. This enables workers to benefit from maximal daylight while avoiding the negative impact of potential noise pollution. 
 
Solar-control glass, such as Pilkington Suncool™ can also be used as an attractive feature in office buildings whilst optimising natural light.
A high performance coated glass that reflects solar radiation, Pilkington Suncool™ provides an attractive finish that minimises the need for air conditioning, resulting in a comfortable working environment without sacrificing daylight, particularly when combined with our true low-iron glass Pilkington Optiwhite™ to give Pilkington Suncool™ OW. 
Comfort in the workplace is an ongoing point of focus and the maximisation of natural light can make all the difference when it comes to employee wellbeing. 
If you'd like to know more about Pilkington Glass, click here.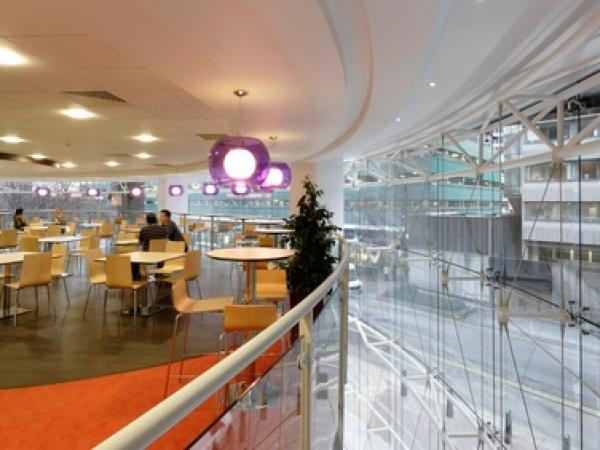 600
450
www.pilkington.com
2016-09-01T10:06:00
The benefits of natural light in the workplace
glassonweb.com