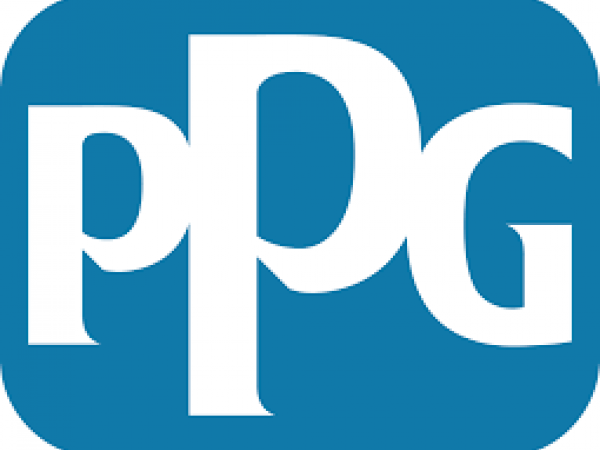 New architectural glass joins bird-safe etchings with advanced low-e coatings
AVIPROTEK® with SOLARBAN® glass, an advanced architectural glass that unites bird-friendly, acid-etched patterns by WALKER TEXTURES® glass with high-performance solar control low-emissivity (low-e) coatings by PPG (NYSE:PPG), was named one of the best products of 2015 by Architectural Record magazine.
An "Editors' Choice" selection in the Facades category, AviProtek with Solarban glass helps architects promote sustainable design in two ways: first, by reducing bird injury and mortality and second, by enabling buildings to use less energy.
AviProtek with Solarban glass improves bird safety by incorporating contrasting etched-glass patterns that birds can see while in flight.
Studies show that birds collide with glass when its transparency, reflectivity or darkness creates the illusion of safe passage or access to water, plants or perching locations. AviProtek with Solarban glass features patterns developed by bird researchers that birds can see and detect that a barrier is present.
Walker Glass with AviProtek patterns can be manufactured on clear and STARPHIRE ULTRA-CLEAR™ glass substrates by PPG with Solarban 60 or Solarban 70XL glass on the second (interior) surface of an insulating glass unit (IGU).
Solarban 60 and Solarban 70XL glasses combine a clear glass aesthetic with visible light transmittance (VLT) of 64 to 74 percent and solar-heat-gain coefficients (SHGCs) of 0.27 to 0.41 in standard 1-inch IGUs. By blocking solar heat and transmitting high levels of natural daylight, Solarban glass products enable buildings to reduce energy use related to HVAC (heating, ventilation and air-conditioning) controls and artificial lighting, the two largest consumers of energy in commercial buildings.
AviProtek with Solarban glass is designed to help architects, designers, specifiers and building owners comply with the increasing number of bird-safe building codes and to help earn LEED® certification credits for both bird-friendly building design and environmental performance.
A jury of three architects, two lighting designers and one interiors director selected the best new products of the year for Architectural Record. Hundreds of entries were rated according to innovation, usefulness and aesthetics.
AviProtek with Solarban glass is sold exclusively through members of the PPG CERTIFIED FABRICATOR NETWORK™ group. For more information, visit www.ppgideascapes.com, call 888-PPG-IDEA (774-4332) or visit walkerglass.com.
About Walker Glass
Walker Glass Co. Ltd. is a dynamic market-driven enterprise with over 70 years of experience in the glass and mirror industry in North America. Innovation and creativity are at the heart of its development. In 2002, the company launched a full surface acid-etched glass and mirror product line under the Walker Textures brand name. Since then, the company has added a line of custom and stock patterns, Walker Textures Nuance, and a line of anti-slip acid-etched glass products, Walker Textures Traction. Furthermore, Walker offers three bird-friendly glass solutions: AviProtek, AviProtek E, AviProtek T.
PPG: BRINGING INNOVATION TO THE SURFACE.™
PPG's vision is to be the world's leading coatings company by consistently delivering high-quality, innovative and sustainable solutions that customers trust to protect and beautify their products and surroundings. Through leadership in innovation, sustainability and color, PPG provides added value to customers in construction, consumer products, industrial and transportation markets and aftermarkets to enhance more surfaces in more ways than does any other company. Founded in 1883, PPG has global headquarters in Pittsburgh and operates in more than 70 countries around the world. Reported net sales in 2015 were $15.3 billion. PPG shares are traded on the New York Stock Exchange (symbol: PPG). For more information, visit www.ppg.com and follow @PPGIndustries on Twitter.
Bringing innovation to the surface, PPG Certified Fabricator Network and Starphire-Ultra Clear are trademarks and Solarban is a registered trademark of PPG Industries Ohio, Inc.
AviProtek and Walker Textures are registered trademarks of Walker Glass Limited.
LEED – an acronym for LEADERSHIP IN ENERGY AND ENVIRONMENTAL DESIGN® – is a registered trademark of the U.S. GREEN BUILDING COUNCIL®.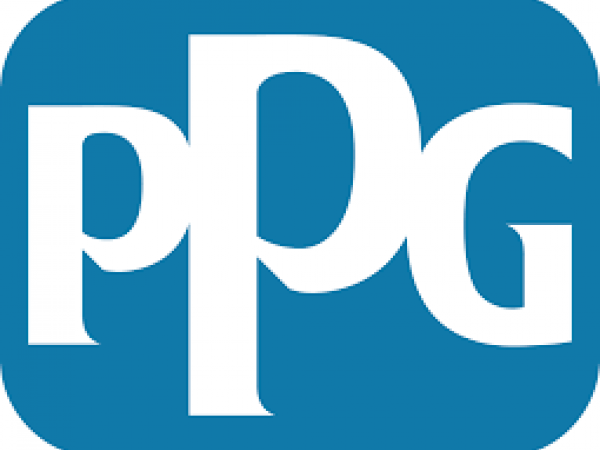 600
450
www.ppg.com
2016-02-12T12:00:00
AVIPROTEK with SOLARBAN glass among Architectural Record best of 2015
glassonweb.com