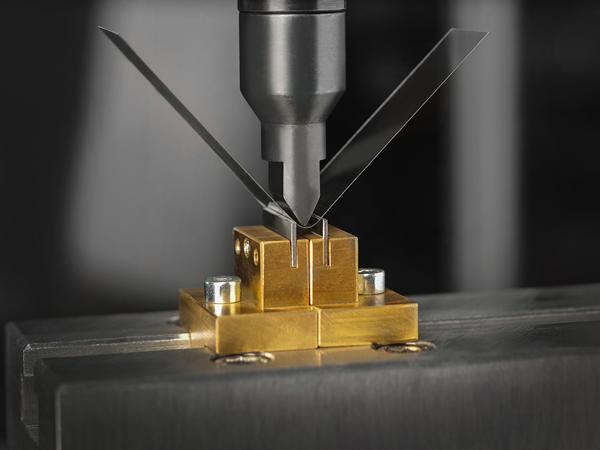 Photo source
www.schott.com
Ultra-thin smartphone protective glass from SCHOTT now available in retail.
The mobile phone accessory brand BLACK ROCK is now offering the ultra-thin glass SCHOTT AS 87 eco as screen protector glass for a number of smartphone models. The product can be found at major electronics retailers such as Media Markt and Saturn.
The world's first mass-produced ultra-thin glass available in thicknesses of 300 to just 50 μm, SCHOTT AS 87 eco, has found its way to the retail market. Techy fanatics can now reliably protect their smartphones from scratches and cracks to their display screens.
An especially noteworthy aspect of the journey to German retail mobile accessory shelves is that the packaging includes the SCHOTT logo, which indicates premium quality.
This was made possible thanks to a co-branding agreement between SCHOTT and BLACK ROCK, a subsidiary of German-based HAMA Hamaphot Hanke & Thomas GmbH & Co KG.
With roughly 18,000 products under its belt, HAMA is one of the world's leading producers and distributors of accessories for product segments such as photo, video, audio, computer/laptop and telecommunications.
The iconic German company is an internationally acclaimed partner, cooperating with many leading retail chains where it is strategically represented in the premium segment, amongst others, through its own trademarked BLACK ROCK brand.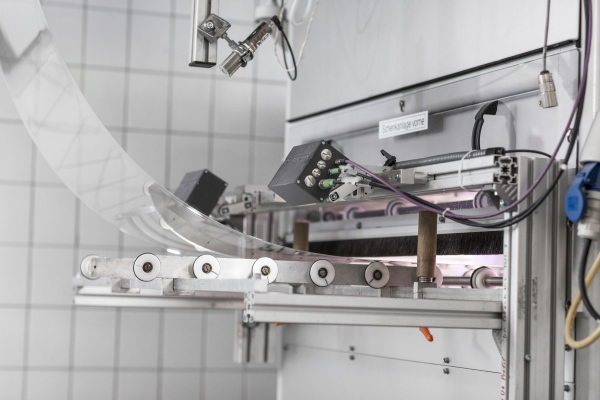 Available for use in several leading smart phone models
Effective immediately, BLACK ROCK screen protector products are made using SCHOTT AS 87 eco with a thickness range of 0.1–0.3 mm. The glass is manufactured at SCHOTT's northern German production site in Gruenenplan and processed into a screen protector by BLACK ROCK's Chinese partners.
The German mobile phone accessory group has placed it as a premium product within its "X-TREME" product line. The screen protector is compatible with a number of current smartphone models including for the popular series of iPhones from Apple – iPhone 4 SE; 4.7 inch iPhone 6, 6S, 7; 5.5 inch / iPhone 6 Plus, 6S Plus, 7 Plus – as well as the Samsung Galaxy S7.
A special variation of the glass with slightly curved edges protects the outer curved exterior of the Samsung Galaxy S8 "Infinity Display", uncompromising in its confrontations with the daily challenges mobiles face in their constant usage.
"As a provider of premium accessories, we are very pleased to be able to offer a robust special glass, which has the added benefit of being produced in Germany," notes Hans Claussen, CEO of BLACK ROCK, adding, "With just a 0.1 mm thickness, the glass is thinner than most of its competitors' products – and it was achieved without making any compromises to its durability. The glass has a Moh's hardness of 9, making it almost as hard as sapphire glass – only diamonds are tougher."
                     
Premium glass: Made in Germany
The production of SCHOTT AS 87 eco in Germany is environmentally friendly: After the aluminosilicate glass is drawn through the melter and formed into the desired thickness, a chemical hardening takes place via an ion exchange treatment by Asian partner companies.
This process ensures that the glass is extremely resilient and robust when confronted by external influences. In contrast to other suppliers of ultra-thin aluminosilicate glass, SCHOTT has eliminated the use of hydrofluoric acid during the slimming process, a harmful and hazardous material.
SCHOTT AS 87 eco complies with the international RoHS and REACH standards, is free of hazardous substances and available in thicknesses from 50 to 400 micrometers.
The recommended unit price for the "BLACK ROCK Ultra-thin" and "Ultra-strong German premium protective glass" is roughly EUR 25. The product can be purchased at major electronic retail chains such as Media Markt and Saturn.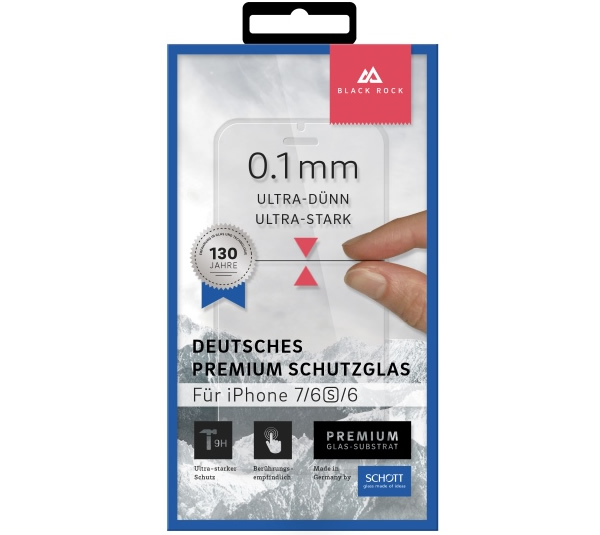 Further links:
BLACK ROCK Website: www.blackrock-mobile.com
Press release about the market launch of SCHOTT AS 87 eco: http://www.schott.com/english/news/press.html?NID=com5062
Ultra-thin trailblazer for tomorrow's smartphones – the individuals behind the innovation http://www.schott.com/innovation/de/as87/
SCHOTT AS 87 eco – Product page: http://www.schott.com/advanced_optics/german/products/optical-materials/thin-glass/as-87-eco/index.html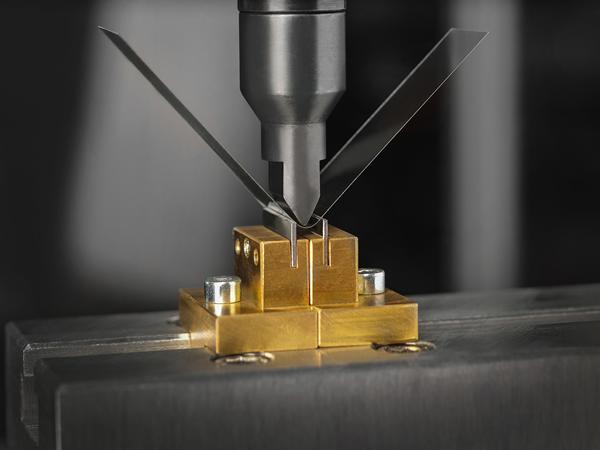 600
450
www.schott.com
2017-06-18T06:00:00
0.1 mm for maximum safety
glassonweb.com