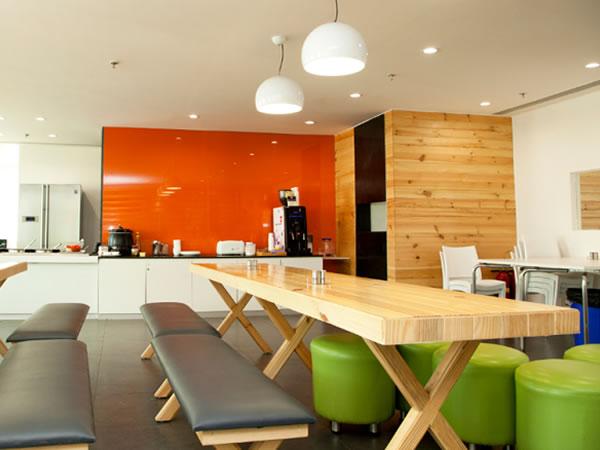 Photo source
interior-design.in.saint-gobain-glass.com
Saint-Gobain Inspire at AT Kearney, Gurgaon
62 offices. 40 countries. 3600 employees. Consultant to two-thirds of the Fortune Global 500, AT Kearney is among the most respected consultancy firms in the world.
It has the last word on everything, even on the interior glass it chooses for its offices.
So when it decides on Saint Gobain Inspire's Planilaque Evolution, little else needs to be said. It is a validation. Of the smart choosing the intelligent, of the best picking the best.
While it is gratifying to know that we are the preferred choice, it is also a reinforcement of the faith we invest in our product portfolio. In this case, the Planilaque Evolution from our Inspire range of interior glass solutions.
We can give umpteen reasons why SGG Planilaque Evolution is a smart glass but here are the top 5:
Eco-friendly
Free from lead, Planilaque does not contain formaldehyde, copper or arsenic and has only traces of VoC. AT Kearney's commitment to the environment just got a boost by using this eco-friendly glass in its office!
Versatile
A versatile glass for wide-ranging applications – from furniture to kitchen counter-tops, from wardrobes to wall panels, from pillars to partitions, name it and you can glaze it.
At AT Kearney, you can find it in the lift lobbies, pantry walls and even the writing boards!
Durable
Planilaque is a lacquered interior glass that is produced by depositing and then baking a highly resistant lacquer to one of its faces.
The application of lacquer gives it a protective coating, making it one of the most durable glass in its class.
500 sqm of this ultra durable glass has been used at the AT Kearney office, a testimony to its innate strength and durability.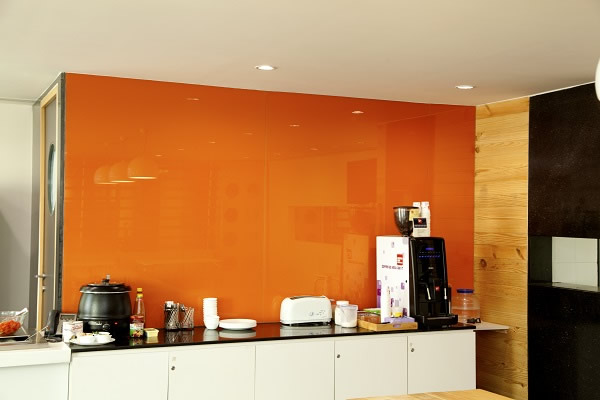 Moisture-resistant
Resistant to moisture, Planilaque is ideal for humidity-prone areas like washrooms and kitchens. Lining the pantry walls of AT Kearney, it ensures that they remain free from any surrounding moisture.
Coloured
Glass in vibrant colours? That's Planilaque for you. Available in a palette of no less than 17 elegant shades, this coloured glass sure does give interior designing goals!
AT Kearney chose a combination of Fusion Orange and Extra White to go with its interiors.
Consultants do not always have to dole out their best advice explicitly; Sometimes, it is understood. In as much the same way as customer delight does not always have to be expressed in as many words. When AT Kearney simply uses our product, it is the best testimonial we can get.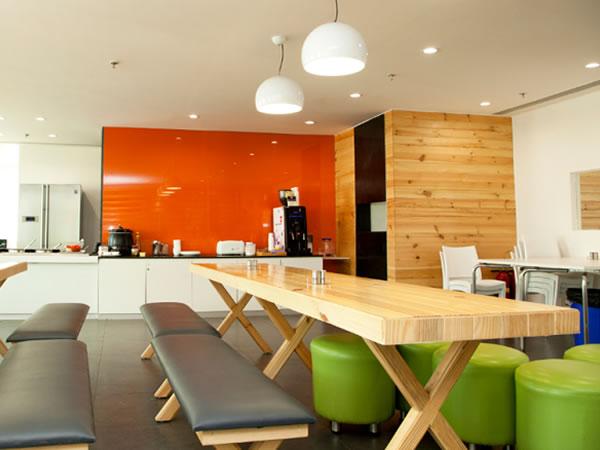 600
450
interior-design.in.saint-gobain-glass.com
2016-11-03T05:25:00
Why Top Consultants Recommend Planilaque Evolution
glassonweb.com