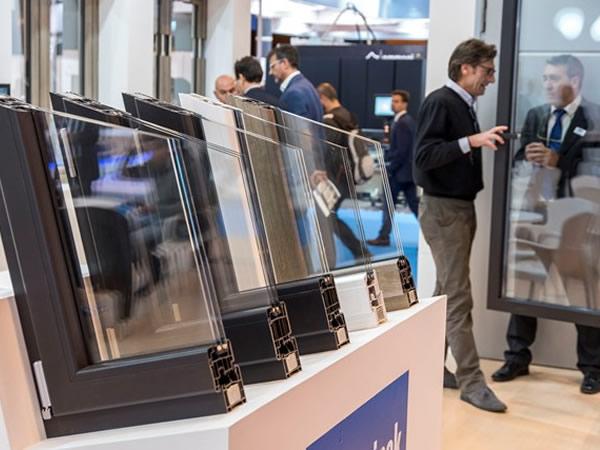 Photo source
www.ifema.es
ePower&Building has become the main commercial platform in southern Europe
VETECO 2016 brought 300 direct exhibitors together under the same roof, doubling the number of participants exhibiting last year and increasing the number of professionals from the window, facades and protection industries from all corners of the Iberian Peninsula
VETECO SOLAR has exceeded industry expectations as the main trade fair for the solar protection and management industry, holding the First Iberian Solar Control and Protection Conference
ePower&Building 2016, the trade fair specialising all solutions in the building process, organised by IFEMA, encompassing the individual trade fairs CONSTRUTEC, PIEDRA, VETECO, BIMEXPO, MATELEC, LIGHTEC and URBÓTICA, was attended by 72, 275 professional participants, between 25 and 28 October, at Feria de Madrid.
Marketing, Innovation and Knowledge were the three areas on which the main trade fair for the window, facade and solar protection industries was focused, contributing to showing the economic potential of an industry that is so important for the country's economy.
According to Raúl Calleja, Director of VETECO "ePower&Building has strongly marked the turning point for Spain, a country with a tradition and vocation in the building trade, to have its major international building trade fair, strengthening through this industry platform the positioning of the Spanish channel as an international construction hub. As industry stakeholders our role is to add, and to have others add."  
International nature
The international positioning of ePower&Building as a major platform in southern Europe has resulted in 11% of all professional visitors coming from outside Spain, specifically from 86 countries worldwide.
Portugal (35%), Italy (7%), and France (4.6%) were the main European countries of origin of these professional visits to VETECO 2016. Worthy of note was the role of North Africa, with Morocco (4.6%) at the head and which, due to its geographical proximity and urban development brought large delegations of industry professionals; followed by Tunisia, Egypt and Cote d'Ivoire. Mexico (7%) and Argentina (5,3%) were the main Ibero-American markets looking for trade alliances with the Spanish market.
Importers of construction materials, construction companies and developers from Morocco and Côte d'Ivoire encouraged Spanish companies to collaborate with these countries in a business meeting on infrastructure in these territories, organised by ASICMA, the Association of Engineering Companies, Consultancy, Environment, Architecture and Technology Services of Madrid, in collaboration with IFEMA and the business consultancies How2Go and Opening Markets.
22% of all VETECO 2016 exhibitors, i.e. a total of 60 exhibitors, were internationals, from 12 different countries.
Mass support for the professional channel
The professional channel of the window, facade and solar protection industry attended its major industry encounter en masse.
Thus, VETECO 2016 brought together more than 13,000 window fitters, workshops and manufacturers; with particular growth in all regions, especially Andalusia (+106%), Valencia (+60%) Catalonia (+ 41%), Castilla la Mancha (+ 17%) and Castilla y León (+ 10%). The data confirms that this trade fair has grown to cover the entire peninsular area, and join Madrid, the main market, with 24% of total domestic visitors.
Architecture and customer motivation
As one of the objectives of ePower & Building is to create industry synergies in order to attract the interest of the customer motivation channel, the results confirm the forecasts. 
Thus VETECO brought together 8,102 professionals from the customer motivation channel, 4,567 of which were architects, designers and interior designers, and 3,535 were builders, developers, tertiary channel and property managers.
ARQUITECTURA CON EÑE, the programme within ePower & Building aimed at the architect channel, was one of the outstanding protagonists with more than 50 events, workshops and competitions aimed at the customer motivation channel. 
In LAPLAZA, the VETECO-ASEFAVE Prizes were awarded in the categories of WINDOW, FACADE AND SOLAR PROTECTION, as well as the PFCs, the winners of which were as follows:
. Window Category: Industria de Montajes Eléctricos.
. Light Facade Category: Lugo Auditorium, by Paredes Pedrosa Arquitectos, and commendations for Casa Aljibe, and Industria de Montajes Eléctricos.
. Solar Protection Category: Administrative Building for the General Directorate of State Heritage, of the Ministry of Economy and Finance, by Bayón Arquitectos, SLP; with two commendations, for Industria de Montajes Eléctricos, and 194 Social Housing Units in Carabanchel.
. Final Degree Project Category: 1st Prize to Javier Coronado Palomero, for the project entitled "Re-Thinking Madrid: Condensador social de vacíos urbanos"; 2nd Prize to Natalia Martínez Nieto, for "Wrapme Las Colmenas", and 3rd prize to Paula Currás García, for "Netopí".
Innovation, technology and BIM
Many of the exhibitors at VETECO 2016 took advantage of the event to show their great innovations in solutions, products and services within the framework of the trade fair, to present them personally to the large numbers involved in the channel.
Innovation and technology were two of the great stars in the new trade fair concept. During the days when VETECO was held, the experts ensured that BIM (Building Information Modelling) will help to promote professionalisation in the production of windows.
They did so at a meeting held with the motto "Imagining the Window of the Future", organized by ASEFAVE, the Spanish Association of Manufacturers of Light Facades and Windows, which discussed expectations for economic segment over the next decade. BIMEXPO, in hall 7, was one of the main attractions of the trade fair.
VETECO SOLAR
The change of dates for the fair to October and the creation of the new VETECO SOLAR brand served to provide commercial prominence for an industry that is very powerful in Spain.
The importance of the solar protection and energy efficiency segment was the focus of the Iberian Congress on Solar Protection and Management, which was held at VETECO SOLAR, in a forum which discussed evaluation and innovation with innovative construction products.
VETECO SOLAR brought together more than 80 companies confirming it as the meeting point for blind, awning and fabric companies, as well as automatisms where all solutions were presented, both to the customer motivation channel and the converters and fitters channel, in order to prepare the 2017 campaign.
Due to the nature of its climate, Spain is a country that has a strong tradition and an important network of companies in this industry, companies that are already key players in the world on account of the quality of their work and their professionalism.
VETECO SOLAVETECO SOLAR is here to meet a commercial need between supply and demand, both at domestic and international level"says Raúl Calleja, Director of all the Construction Exhibitions.
Opinions
The companies participating in VETECO also value the fair very positively. At ASEFAVE they stated that "VETECO has been successful, with an optimistic atmosphere, interesting new items and enthusiasm for returning in 2018".
Antonio Acosta, Commercial Director of EMMEGI IBÉRICA, expressed his satisfaction with the results and said "our expectations have been met". And Teodoro Martínez, Sales & Marketing Director of ALUCOIL, indicates that "the Fair has improved a lot, both in the quantity of visitors and in the quality, as well as in organisation".
At TVITEC, they said that "in the field of carpentry and aluminium we noted a really good feeling compared 2014, including in the design of stands, which may be indicative of the sector moving at a much faster pace, and recovery in carpentry enclosures and windows is can be observed. In addition, there has been a greater influx of public and professionals."
Lucía Trillo, Marketing Manager of SAPA, confirmed that "the Fair has met expectations, compared to the 2014 edition this has been a more lively VETECO, with more visitors and with more and better stands."
Fernando Baeza, Manager of LAVAAL IBERICA-PTA, will remember VETECO 2016 as "the resurgence of this trade fair, as a spearhead of the industry with respect to some of its members".
Paula Cuder, STRUGAL Marketing Technician, said that the participation of her company has been "a success in the influx of visitors and interest shown by professionals, and will be an impetus for our expansion and growth."
And Manuel Medina Salas, Managing Director of AIS AVUÁ, valued "this edition of VETECO very positively, particularly the huge influx of visitors interested in our products and the synergies established with other participating companies such as ROTO, ALUyPVC, REPLUS, KÖMMERLING and CARINBISA".
In addition, as members of the Passivhaus Consortium, he said that they are especially proud of the milestone achieved in this edition, "bringing together more than 1,000 people in organised training workshop".
For Antonio Fernández Chaves, Commercial Manager of INDALSU, the Fair has given him "the possibility of presenting our Domo brand, of Aluminium Systems for Architecture", in a year "that has stood out due to the great influx of participants".
"We are very satisfied with the organisation of the event," he says, "which took care of every detail, from the arrival of the material until it was time to pack up, and which provided us with an ideal environment to exhibit and share our work."
And for Fernando Valverde, Managing Director of WINKHAUS, his stand was "the perfect setting to fully gather the company's technical and commercial team and strengthen ties with national and international customers and distributors, especially with clients from Ibero America and Portugal, markets in which our presence is increasing."
According to Santiago Tajuelo, Systems Technical Director of EXLABESA, this company's innovative stand proved to be "one of the most visited" and "the programme of talks offered by the company's technical staff was well received, with 400 attendees".
While in the opinion of Cristian Clarasó, of TECHNOFORM, the Fair "has fulfilled expectations as regards visitors, the recovery of positive feelings is evident and we are starting to talk about investment and the future".
At the CONSTRUTEC conference, it was stated that restoration should not be limited to buildings but should be extended to neighbourhoods as a whole.
This was pointed out by the experts participating in the R3MAT FORUM, organised by the employers' association CEPCO, Spanish Confederation of Associations of Manufacturers of Construction Products, the purpose of which was to analyse urban restoration, regeneration and renovation, as the basis of the future of a sustainable construction industry.
"Smart cities", as a new urban concept that is coming to Spain, were studied and discussed by experts participating in the Smart Cities conference. Javier Méndez Martínez, Director of the Technical Office of the Official College of Surveyors, Technical Architects and Building Engineers of Madrid, explained that "around 27,000 people die every year in Spain due to poor air quality" and stated that "smart cities could reduce this figure".
The 2016 edition of VETECO has achieved the best results in its digital scope in social media. Thus, prior to the Fair and while it was being held, the Facebook and Twitter profile of VETECO gave updates of the latest news from the Trade Fair, as well as the news about its exhibitors and the various conferences that were held as part of the fair, attracting 446,300 people on FB and 22,700 on Twitter.
Given the success of this edition of the CONSTRUTEC, PIEDRA, VETECO, BIMEXPO, MATELEC, LIGHTEC and URBÓTICA trade fairs, gathered under the umbrella of ePower & Building, and to which the new MATELEC INDUSTRY fair has been added, IFEMA is already working on the next edition, which will be held from 13 to 16 November 2018, at FERIA DE MADRID.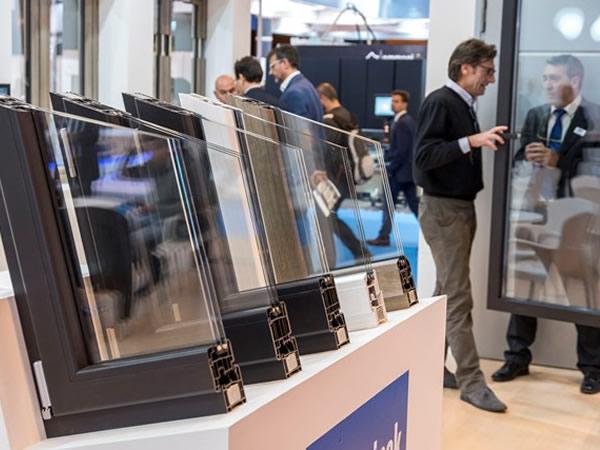 600
450
www.ifema.es
2016-11-22T10:30:00
VETECO fair was a success
glassonweb.com