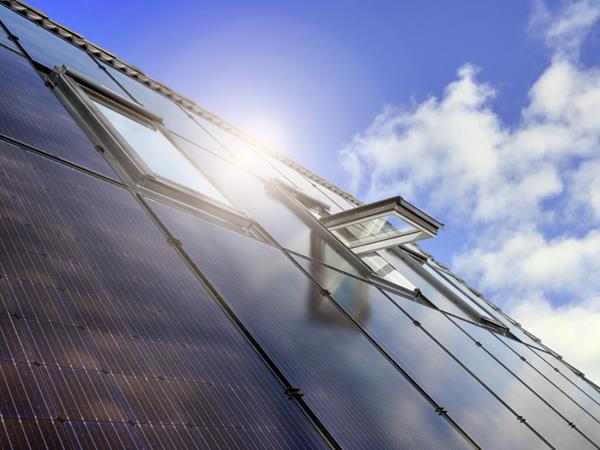 The new roof window flashing system, VELUX Solar Integrator, allows seamless integration between VELUX roof windows and building-integrated solar panels.
It's the perfect fit to ensure that natural solar energy generation and a healthy indoor climate go hand in hand, while nothing replenishable is wasted.
VELUX Solar Integrator perfectly connects to a variety of built-in solar panel systems, allowing for optimal roof utilisation – both inside and outside. The solution fits easily into photovoltaic grids (solar panels) on roofs, meaning that no drop of sunshine goes to waste in home energy needs, while natural sunlight and fresh air through roof windows make for healthy living spaces.
Up to now, the combination of both roof window and solar panel installations on roofs has not always been without issues. Homeowners have typically either prioritised solar panels or roof windows, alone or dealt with clunky compromises.
This often results in loss of potential solar energy use or less daylight and fresh air and a suboptimal indoor climate in the valuable space under pitched roofs. VELUX Solar Integrator is an aesthetically pleasing solution that fulfils homeowners' energy, natural ventilation and light needs.
Capturing best of both worlds
This building-integrated photovoltaic solution means that what is on the roof works in harmony with what's beneath it. In other words, it captures the best of both worlds - from an outside-in and an inside-out perspective. Whichever way you look at it, with VELUX Solar Integrator, you get green energy production plus daylight and fresh air and nice vistas of the sky. It allows for natural solutions for sustainable and healthy living.
 
"With this new innovative solution, the best of both roof installations can be enjoyed by people who want to live in homes that are powered by the sun, while having a healthy indoor climate with lots of natural light and fresh air", says Helle Vejlgaard, Director, Global Product Management - Windows, VELUX Group.
"Our solution simply integrates the two roof installations and nature does the rest!"
Flexible and robust installation
The new roof window flashing system does not cover any active part of the solar panels. This ensures full utilisation of the solar panels and thereby maximum generation of energy.
VELUX Solar Integrator's unique side-section design allows for up to 25 mm sideway flexibility, allowing for easy installation and perfect positioning of solar panels and roof windows. It is flexible to suit multiple solar panel grid systems.
The complete energy roof, integrated with VELUX roof windows, is tested to withstand extreme weather conditions (wind and water) over 50 years.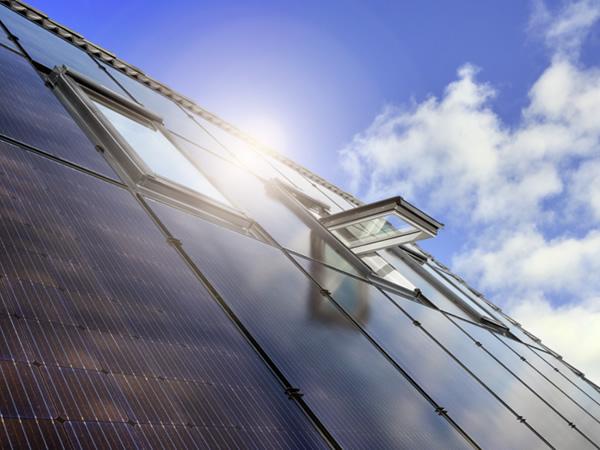 600
450
velux.com
2019-06-06T08:30:00
VELUX Solar Integrator helps capture nature's precious elements for sustainable and healthy living
glassonweb.com