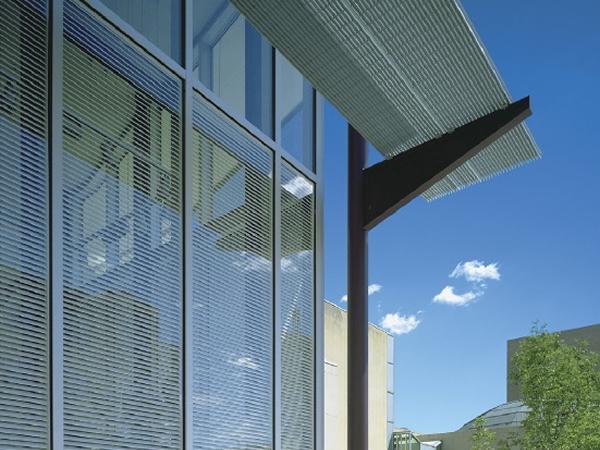 Photo source
www.unicelarchitectural.com
Use of louvers-between-glass can contribute up to 31 LEED certification credits.
Unicel Architectural, the leading manufacturer of vision and daylight control solutions, today outlined how its Vision Control® integrated louvers can help attain multiple credits for high-performance green building certification through optimized energy performance, thermal comfort, acoustic performance, daylighting and more.
Leadership in Energy and Environmental Design (LEED) is the foremost program for the design, construction and operation of green buildings.
"The operation of a building has a huge impact on the environment," said Samuel Doyon-Bissonnette, Engineer and LEED Accredited Professional at Unicel Architectural.
"Our Vision Control® integrated louvers can contribute significantly toward obtaining LEED certification and/or improving a building's LEED score. In addition to environmental benefits, this also means long-term cost savings which are especially important for commercial and institutional spaces that need to optimize efficiencies and operations."
LEED is a third-party verification system for green buildings developed by the U.S. Green Building Council (USGBC). The operation of buildings and the construction of new buildings have had a negative impact on the environment for years.
As a result, builders and building owners alike are now turning to LEED to assist them in retrofitting and designing more environmentally conscious buildings and communities.
Use of Vision Control® integrated louvers can contribute to LEED certification credits as follows:
1. Energy & Atmosphere (EA)
a. Optimize energy performance (up to 18 points)
2. Indoor Environmental Quality (IEQ)
a. Thermal comfort (up to 1 point)
b. Interior lighting (up to 2 points)
c. Daylight (up to 3 points)
d. Quality Views (up to 1 point)
e. Acoustic performance (up to 1 point)
3. Innovation (IN)
a. Intelligent control of louver tilt angle is used for controlling solar heat gain and enhancing daylighting (up to 5 points)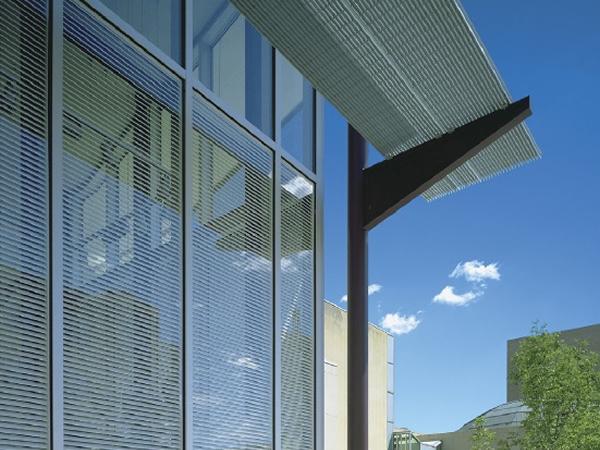 600
450
www.unicelarchitectural.com
2017-02-22T13:45:00
Unicel Architectural's Vision Control® Integrated Louvers Contribute to LEED Green Building Certification
glassonweb.com