Photo source
TurkishGlass
TurkishGlass participated as an associate member at ZAK World of Façades conference.
TurkishGlass participated as an associate member at ZAK World of Façades, the most esteemed international façade design and engineering conference, hosted for the second time in Istanbul on March 16.
Vice Chairman of TurkishGlass, Tansu Kumru, gave a speech entitled "Every TurkishGlass Project Has Its Own Story" in which she highlighted the global power of the Turkish glass industry, with its advanced architectural glass production capacity and diverse product range. She also emphasized that the Turkish glass industry has a very strong ecosystem in which glass manufacturers and processors collaborate to deliver the highest quality products.
The prestigious projects completed by the Turkish glass industry with its project-specific solutions, were shared with the participants during the presentation.
TurkishGlass, the solution partner from the beginning to the end of the most demanding projects, is looking forward to meeting you in London in November.
About TurkishGlass
TurkishGlass is the association representing the glass manufacturers, glass processors and glass exporters of Turkey. The primary product groups in TurkishGlass are "glassware", "flat glass" and "glass packaging".
TurkishGlass combines high production capacity with high quality and a wide product range. Having all these capabilities, Turkey exports glass products to 175 countries all over the world.
The main aim of TurkishGlass is to add value to the environment and human life while shaping the future with its wide range of products and services that make life easier.
For more information,
www.turkishglass.org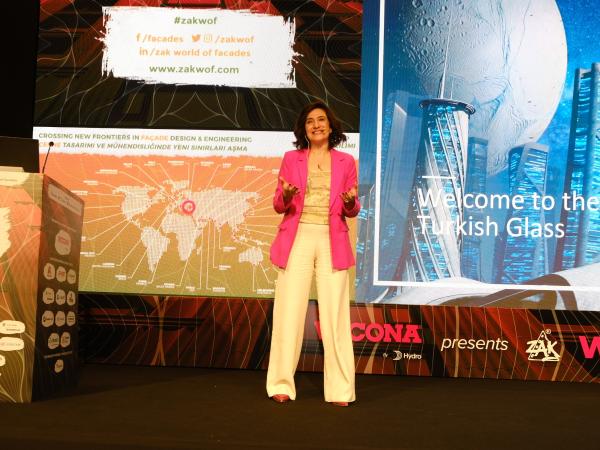 600
450
TurkishGlass
2023-03-23T14:39:15
TurkishGlass Come Together with Façade Industry Professionals in ZAK World of Façades Conference İstanbul
glassonweb.com