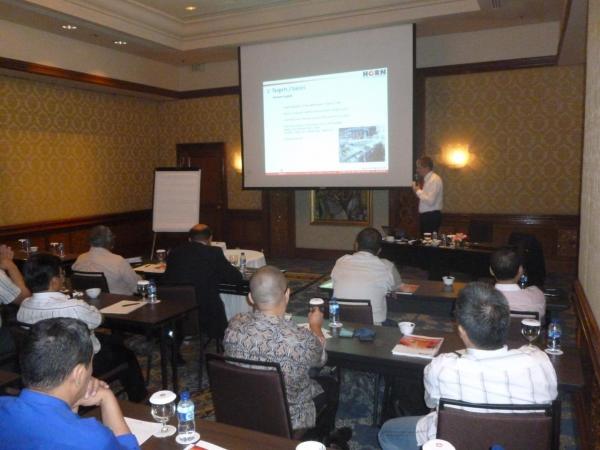 Photo source
www.hornglass.com
Last year HORN Glass Industries AG held two technology seminars in Indonesia. The first took place at the Aryaduta Hotel in Jakarta, the second at the Shangri-La Hotel in Surabaya.
Numerous of participants from all over Indonesia attended the seminar, among others from PTI Glass, O-I, Firna, Maspion, Cullet Prima, Mulia Container and JG Containers Malaysia.The seminar was conducted by the Chairman, Mr Christoph Jatzwauk, and by the Head of the Container Glass Division, Mr Ulrich Imhof.The Chairman of the HORN affiliates, Mr Max Sollfrank, was also present.
He opened and closed the seminar. Mr Masood Faizullah, Managing Director of HORN Glass Asia Pacific, and Mr William Cladakis, the furnace specialist of HORN Glass Asia Pacific, completed the HORN staff members who attended.
The focus of the lectures was on furnace design, energy saving and flue gas emissions. All participants were positively impressed and enthusiastic about the seminar.
They were given a deep insight into the latest developments in the fields of glass melting technology and environmental protection.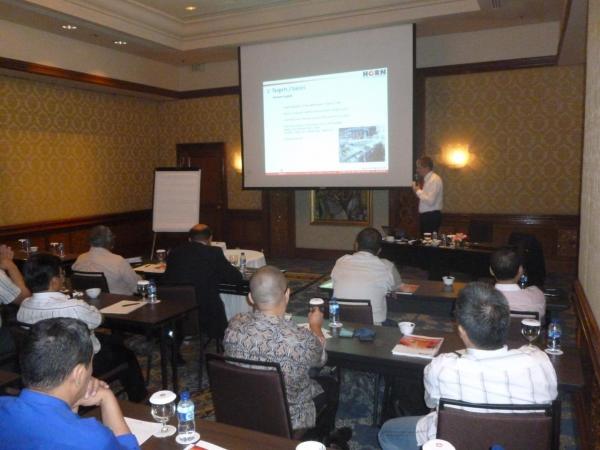 600
450
www.hornglass.com
2016-07-07T13:00:00
Technology Seminar in Indonesia
glassonweb.com