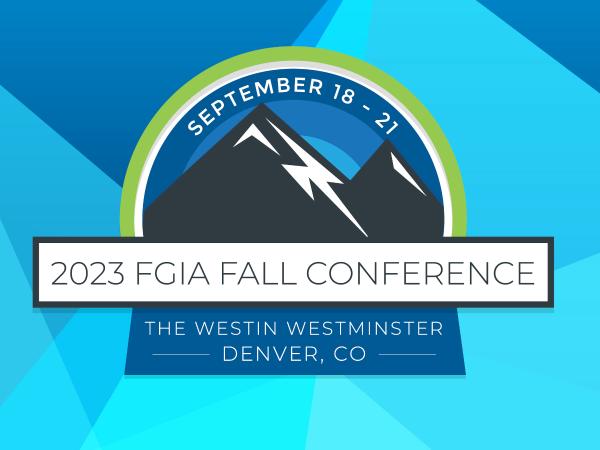 Photo source
FGIAonline.org
Register now for the 2023 FGIA Fall Conference to be held September 18-21.
Speakers at the upcoming Fenestration and Glazing Industry Alliance (FGIA) Fall Conference in Denver, CO, will focus on environmental matters, including ENERGY STAR®-related legislation in the state, fenestration and durability research and the quality of indoor air in environmental justice communities impacted by construction activities. Register now for the 2023 FGIA Fall Conference to be held September 18-21 to hear about these sustainability topics and more.
"Sustainability continues to be as a crucial topic for our industry," said Florica Vlad, FGIA Events Manager. "FGIA provides conference participants with the latest information on requirements, research and regulations from leading experts in the fields of energy and environmental developments."
ENERGY STAR Requirement Legislation in Colorado
In this FGIA Western Region-sponsored session, Jeremy Neustifter, Director of Air Quality Policy in the Air Pollution Control Division within the Colorado Department of Public Health and Environment, will present "Laying Down the Law to Drive ENERGY STAR Requirements in Colorado." Participants will hear how the precedent-setting new law, Colorado House Bill 1161, will accelerate the use of ENERGY STAR products, including windows, doors, skylights and tubular daylighting devices (TDDs). This presentation will address what manufacturers, suppliers and dealers need to know about how to comply with the new Colorado mandates, how soon the legislation will go into effect and how it pertains to the industry.
Neustifter has 14 years of private and public sector experience working in the field of air pollution control and is the former Director of Environmental Boards and Commissions for the department where he worked primarily on air and water quality issues within Colorado.
Fenestration and Durability Research Update
Two researchers from the National Renewable Energy Laboratory (NREL) will offer an overview of ongoing fenestration research efforts at their organization, whose research is transforming energy through building science and integration, enhancing the resiliency, efficiency and affordability of energy systems. NREL's research portfolio ranges from analysis to fundamental science and eventual field evaluation of varied fenestration technologies.
Robert Tenent serves as Innovation Lead for Fenestration Research at NREL. His research interests focus on durability evaluation of emerging fenestration technologies as well as cost-effective, manufacturing-friendly methods for the production of materials for both energy generation (PV) and efficiency (fenestration).
Alliston Watts, Durability Research Designer, joined the NREL Materials Science group in 2020. His work focuses on the durability of emerging fenestration products. Watts received a B.S. in Mechanical Engineering from the University of Massachusetts, Amherst, and an M.S. in Project Management from Northeastern University.
Impact of Construction on Indoor Air Quality
Dr. Nicholas Clements from the University of Colorado Boulder will give a presentation called, "Indoor Air Quality in Environmental Justice Communities Impacted by Construction Activities." This session will be about the efforts in Colorado that are helping create healthier indoor environments for communities and will answer the following questions as they relate to our industry:
What are environmental justice communities, and why are governmental bodies directing greater resources and an increased focus on them?
What roles should windows, doors, skylights and tubular daylighting devices (TDDs) play in providing ventilation and improving indoor air quality for these communities that are disproportionately impacted by pollution exposure or racist housing policies?
What is essential to consider when working with environmental justice communities to help improve environmental health and reduce exposure?
How might the focus on improving indoor air quality in cities across the US create opportunities for venting windows, skylights and other fenestration?
Clements' research interests include air quality, airborne infection control and health and wellbeing in the built environment. He recently served as the ASHRAE Environmental Health Committee chair and is currently a member of the ASHRAE Health and Wellness in the Built Environment position document committee.
For more information about FGIA and its activities, visit FGIAonline.org.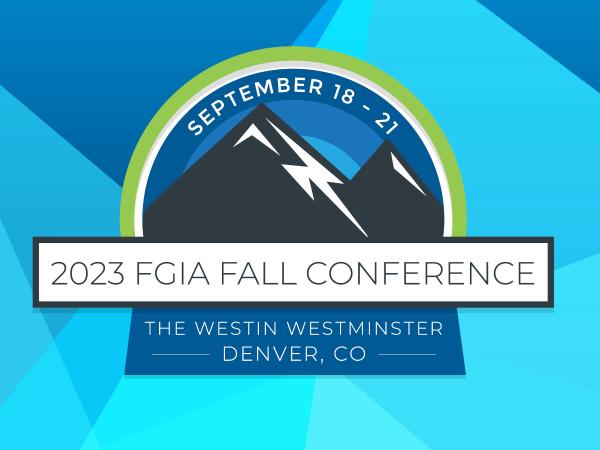 600
450
FGIAonline.org
2023-08-25T14:50:53
Speakers, Presentations to Center Around Energy, Indoor Air Quality, More at FGIA Fall Conference
glassonweb.com