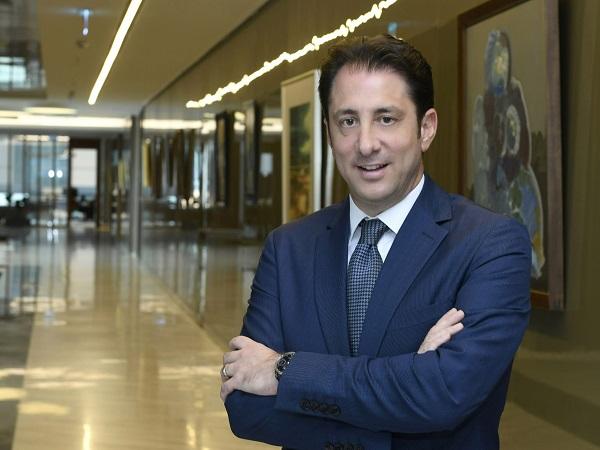 Photo source
www.sisecam.com.tr
Şişecam increased its net sales to TRY 40,2 Billion in the first half of the year
Şişecam's 2022 half-year consolidated net sales totaled TRY 40,2 Billion and international sales of the Company – comprising the total of exports made from Turkey and sales from out of Turkey production – accounted for %62 during this six-month period. In the first half of the year, Şişecam produced 2,9 Million tons of glass, 2,4 Million tons of soda ash, and almost 2,1 Million tons of industrial raw materials. Thanks to its flexible applications developed through transformation and its deep-rooted governance experience, Şişecam continued its growth journey uninterruptedly with strong performance. The Company achieved its financial targets in an atmosphere full of ongoing economic and geopolitical uncertainties on a global scale. 
Şişecam CEO Görkem Elverici commented on the Company's results: "The world's economic and geopolitical risks, high inflation and supply chain problems continued to shape the policies and business practices in the first half of 2022. As a strong global player in the glass and chemicals sectors, we have successfully continued our growth journey with our advanced risk management muscles, sound investment decisions and practices implemented by shared wisdom. We are reaping the rewards of our strategic decisions and best practices. While we continue on our way with the goal of being one of the top three players in the world in our main fields of activities, we sustained our investments to support the growth of the locomotive sectors that we provide inputs. We made investments of TRY 2,8 Billion and increased our consolidated net sales to TRY 40,2 Billion in the first half of the year. Our exports from Turkey reached to 478 Million Dollars in the same period. We aim to produce and create sustainable value for all our stakeholders continuously in the long term." 
Elverici: We sustained growth with a holistic development approach 
Görkem Elverici stated that Şişecam sustained its growth by evaluating the risks and opportunities with the aim of a holistic development of its entire ecosystem. "The world is going through such a radical transformation where the need for change arises, and the ability of adaptation becomes increasingly important. Although the negative effects of the Covid 19 pandemic due to the closures have weakened, it remains as a global risk. On the other hand, while the world is facing big challenges such as Russia-Ukraine conflict, hyperinflation, risk of recession, energy shortages, logistic disruptions and even sudden lack of supply, Şişecam achieved a strong, solid and healthy performance. As evidenced by the solid results we obtained in the first half of the year, Şişecam is on a solid path towards its year-end targets." 
Görkem Elverici, indicated: "The lean and agile structure of "One Şişecam" enables us to manage risks effectively with a proactive and data-driven approach. Our cost optimization practices, effective production planning, healthy and optimized supply chain management and successful crisis management skills help us achieve our ambitious targets. Şişecam's functional-based organizational structure is almost complete now.  Our more agile and simple organization structure provides us the necessary infrastructure to adapt to the changing conditions of the new world. We continue to operate full capacity in our production facilities in 14 countries on 4 continents. With the contributions of our investments, we are committed to almost doubling our growth in the next 5 years." Elverici said. 
The new patterned glass furnace and processing line investment in Mersin 
Görkem Elverici, stated that Şişecam, the founder of the Turkish glass industry, remains committed to making investments contributing to the growth, exports, and further development of the industry. He added: "We decided to invest in a new patterned glass furnace and processing lines on the same site in Mersin where we are constructing a new flat glass line. This greenfield investment which amounts to TRY 3.4 Billion (EUR 185 Million), will allow us to capitalize on opportunities that arise in the rapidly growing global solar energy market and support us for a leading position to become one of the main suppliers of renewable energy investments globally. This is also perfectly in line with our sustainability targets."  
Pointing out that Şişecam continues all its activities with the goal of creating sustainable value, "We focus on constantly improving the harmony of our strategic goals with the Planet, Society and Life in every step we take while confidently walking through our targets. Our 2030 Sustainability Strategy, CareForNext, is a roadmap that guides us on this path." Görkem Elverici said. 

600
450
www.sisecam.com.tr
2022-08-03T08:01:13
Şişecam reported investments of TRY 2,8 Billion in the first half of 2022
glassonweb.com