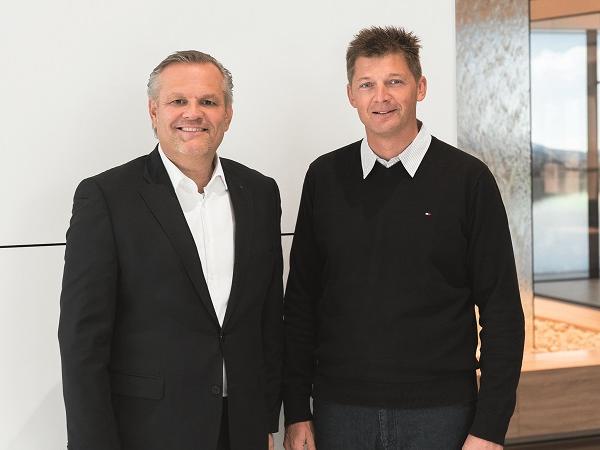 Photo source
(From left) Andreas Engelhardt, Managing Partner of Schüco, and Alex Brand, future CEO of Soreg AG, are concentrating on the sale and marketing of high-end sliding systems | Picture credits: Schüco International KG
Soreg AG from Wädenswil in Switzerland became part of Schüco International KG on 3 May 2018.
This step will allow Schüco to expand its range of sliding units to include profiles made of composite materials (glass and carbon fibre-reinforced plastics). Alex Brand, formerly the sole shareholder, will in future be jointly responsible for the further development of the Schüco subsidiary as CEO of Soreg AG. 
Schüco is already well-established in the marketplace with its sliding systems. Soreg AG has considerable competence and development expertise in the field of glass fibre (GRP) and carbon fibre-reinforced (CRP) materials.
These composite materials offer high stability, tensile strength and thermal insulation properties to passive house level with minimum use of materials, opening up new dimensions in construction. Andreas Engelhardt, Managing Partner of Schüco says, "a trend in architecture is moving towards frameless transparency.
With modern materials we will be even better able to meet the needs of architects and our customers in the future." Schüco and Soreg are combining their development expertise and concentrating on the sale and marketing of high-end sliding systems.
Product portfolio and sales
The SOREG® glide product portfolio currently comprises the 150 GFK series, the likewise glass fibre-reinforced Series X and the carbon fibre-reinforced Series M. Series M was unveiled as a prototype at this year's Swissbau exhibition and is the winner of the gold iF Design Award 2018.
The market launch is being prepared. Series X is currently available in Switzerland; the market launch outside Switzerland is also being prepared. Series 150 GFK has been available in Germany for some years, with the marketing and distribution rights currently held by Burckhardt Metall Glas GmbH in Isernhagen.
Like Soreg, the company is in a position to produce profiles from fibre-reinforced plastics in a closed process (kit fabrication) and with trained personnel. The availability of the 150 GFK series in other countries beyond Germany can be ascertained from Soreg on request.
In their further development of the high-end sliding systems business, Schüco and Soreg will be concentrating in particular on the innovative X and M series; the 150 GFK series will remain an established part of the product portfolio.
For these expanded sales activities, Soreg will be able to make use of the international sales network and strong brand of Schüco as well as the long-standing Schüco licensees – Jansen AG in Switzerland and AluKönigStahl GmbH in Austria.
Information about kit fabrication
Glass and carbon fibre-reinforced profiles need to be fabricated using machines in a closed process with exhaust devices, special tools and specially trained personnel.
This pre-fabrication process includes all the major sawing, drilling and machining for this composite material. The individual components can then be passed on as a kit to the metal fabricator, who can further process the finished components into units and install them to suit customer requirements.
Further information:
www.soreg.com
www.schueco.com
www.burckhardts.de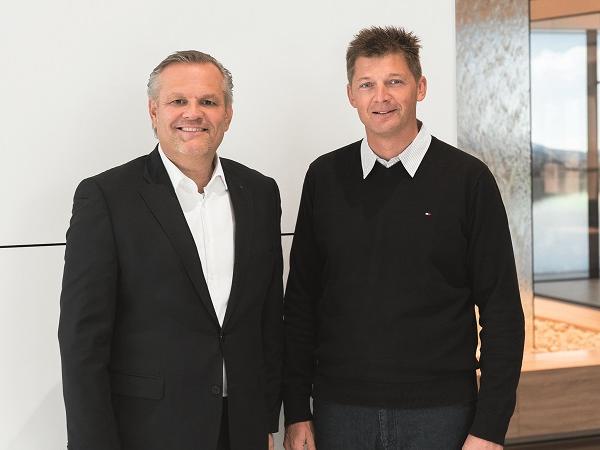 600
450
www.schueco.com
2018-05-11T09:33:57
Schüco purchases Swiss company Soreg AG
glassonweb.com