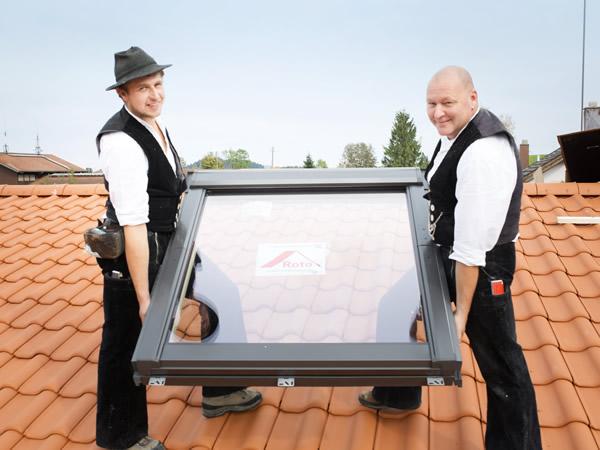 Photo source
ftt.roto-frank.com
Roto is close to its customers and is committed to long-term partnerships. This is also evidenced by the fact that Roto involves its partners in the development of new products.
For the coming year, the roof window manufacturer has in the pipeline another such innovation, which will round out its product line.
Tangible customer assembly, quality and energy efficiency benefits
For Roto, 2015 started with the introduction of RotoQ. The timber horizontal pivot roof window was developed and tested together with customers.
The product idea and development were based on surveys targeted to the company's key countries' and markets' trades members.
"We wanted to know what is important to the pros for an established mid-range sector roof window", explains Christoph Hugenberg, Chairman of Roto Roof and Solar Technology as part of the 11th International Trade Press Day in Berlin.
The three top criteria which emerged from this are quality, intuitive assembly and energy efficiency – which in turn resulted in RotoQ.
It was intensively tested and perfected until it was ready for an official market launch. "But, for us, it is important that all our products are self-explanatory and intuitive to install and operate", says Christoph Hugenberg.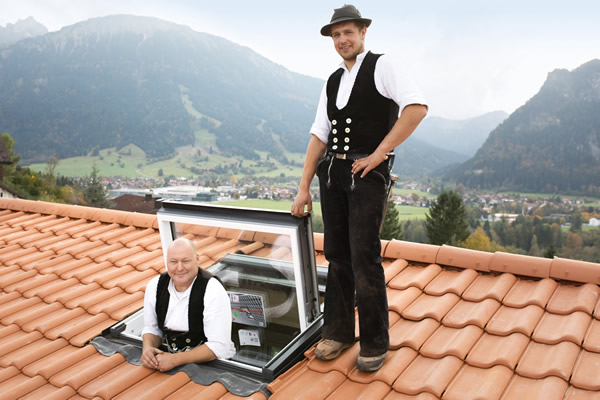 Global innovation: RotoQ as a pure PVC window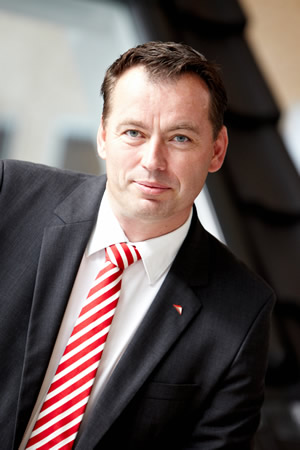 Roto is now preparing the next coup for the coming year. "The PVC version of RotoQ, which we will introduce in Germany and Austria, is a global innovation we're putting on the market", announces Christoph Hugenberg.
The special feature: like all Roto PVC windows, this RotoQ has a 100 percent PVC profile making it a genuine, high-quality PVC window.
The new RotoQ also impresses with its preassembled thermal insulation, guaranteed gap dimension, a screw-less seal and numerous other benefits.
The established RotoQ "click" also signals to the tradesperson as well as the end customer that the window is being correctly handled during installation and operation.
The pros' roof window– from the customers' perspective
The launch of this global innovation completes the Roto product range and the company can now offer the pros' window that meets every customer requirement and every demand.
"We once again consider our customers' perspective; to us this is the only thing that counts", continues Christoph Hugenberg.
"When viewed in this light, our product portfolio can be divided into three classes: 'Benchmark', 'Trade' and 'Masterpiece'.
The following applies for each: premium quality is always ensured for Roto roof windows and accessories. Roto exclusively provides German engineering, which stands for reliable, continuous, sustainable quality and precision like no other around the world."
"Benchmark": For anyone wanting premium quality, even for simple fittings
These windows set the benchmark. They are precisely the right choice for customers wanting to take advantage of German engineering without compromise.
As entry-level products, "Benchmark" class windows already contain everything that Roto stands for: reliable premium quality at an adequate price.
"Trade": The reliable solution for every customer
"Trade" roof windows also contain all Roto values and offer premium quality in their class. Developed together with the roofing trade, they meet every customer requirement and are the everyday business product.
Whether simple assembly, high energy efficiency or particular durability, you can rely on the product quality. Just as you can rely on experienced roofers or carpenters who install the Roto "Trade" class.
"Masterpiece": The customised window solution.
Only the best is good enough for a pro. "Masterpiece"-class windows are Roto's premium design and functionality products. They offer the greatest model, glazing version, size and material choices.
High-quality incorporation and top marks in energy efficiency mean that they impress even the most demanding customers. "They naturally also remain true to the Roto values and shine with premium quality in every respect.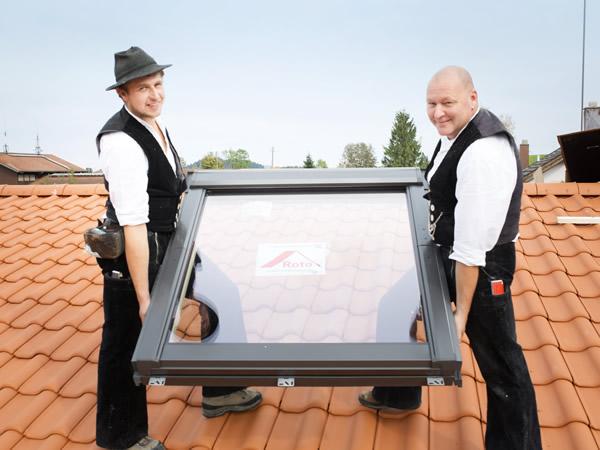 600
450
ftt.roto-frank.com
2016-11-21T09:55:00
Roto rounds out the product line and presents a global innovation
glassonweb.com