Photo source
www.rehau.com
Now, you can breathe fresh air with the windows closed.
For the renovation of over 170 apartments on Trivastrasse in Munich, the Baugenossenschaft München-West des Eisenbahnpersonals eG construction cooperative relied on the new GENEO INOVENT ventilation solution by REHAU.
The ventilation system completely integrated into the window ensures fresh air when the window is closed, 24 hours a day.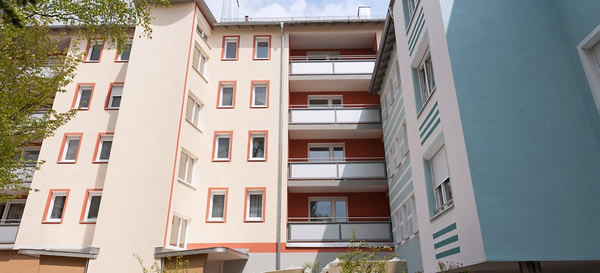 Our solutions
The outdated wooden windows were replaced with modern, highly insulated GENEO windows as well as the intelligent GENEO INOVENT ventilation windows. This renovation helps to substantially increase the value of this real estate.
The system consists of one or two sets of two fans integrated laterally into the window frame. This makes the ventilation device nearly invisible.
The automatic ventilation system works with a heat exchanger that ensures well-tempered fresh air: Indoor air and fresh outdoor air are drawn in simultaneously and guided to the heat exchanger.
The heat is extracted from the warm, consumed indoor air, which then heats the cold fresh air. Here, the integrated heat exchanger facilitates heat recovery of up to 71 percent, thereby allowing energy consumption to be reduced considerably.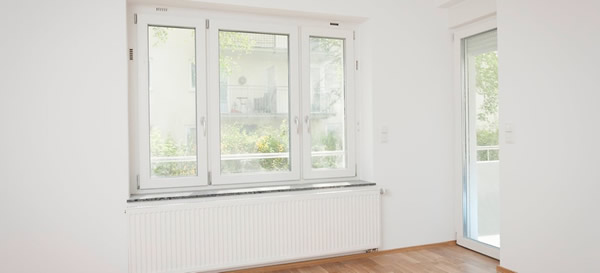 Users can choose between four levels using the two arrow buttons on the operating panel and adjust the ventilation to their needs.
The constant air exchange of up to 30 cubic meters per hour per window guarantees a high level of living quality. Ventilation is extremely quiet during this process.
This means that depending on the level, the inherent noise only fluctuates between 18 and 38 dB (A). By way of comparison, a wristwatch ticks at approximately 20 dB (A).
Providing the total of 1,000 new windows was nothing new, but proved to be a great challenge nonetheless. The 850 GENEO INOVENT ventilation windows and the 150 GENEO windows had to be accurately manufactured, delivered on time and installed properly; no small feat at this magnitude.
Thus, the responsible architect Ronald Komraus chose two reliable partners – the Niederhofer window factory from Vilshofen, Germany and the B & E Montage company from Neufahrn, Germany.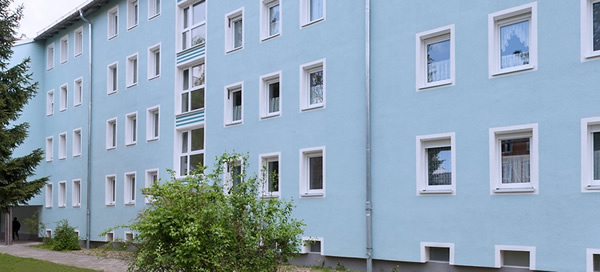 Good reasons for our GENEO INOVENT windows
Ventilation with closed windows
Improved noise protection and strong burglary protection
Unique high-tech material RAU-FIPRO for high levels of stabilit
Sustained protection against mold and moisture
Convenient handling and cleaning
Low energy consumption
Very quiet operation
| | |
| --- | --- |
| Location | München, Germany |
| Completion | 2017 |
| Building contractor | Baugenossenschaft München-West des Eisenbahnpersonals eG |
| Specialist companies | Fensterfabrik W. Niederhofer GmbH |
| Construction project | Renovation |
| Type of building | 1950s apartment complex |
| Products/systems | GENEO INOVENT |
| Key terms | Ventilation system, closed-window ventilation, energy-efficient renovation, windows with excellent thermal insulation, high stability, RAU-FIPRO |
600
450
www.rehau.com
2017-08-31T07:30:00
Rehau Reference Project: Munich residential complex
glassonweb.com