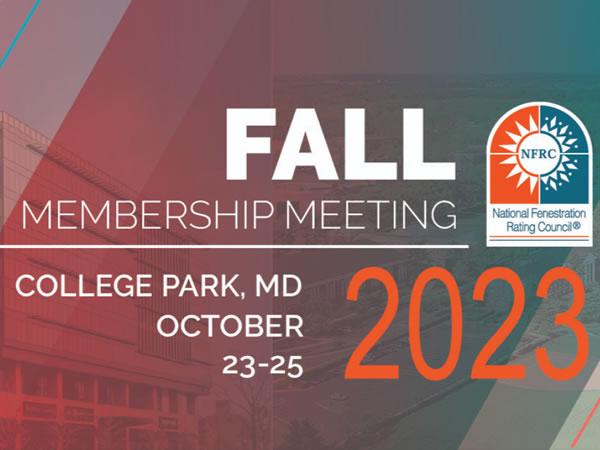 Photo source
The National Fenestration Rating Council (NFRC)
The National Fenestration Rating Council (NFRC) is looking forward to welcoming attendees to the 2023 Fall Membership Meeting in College Park, MD, October 23-25, at the Hotel at the University of Maryland.
Registration is now open VIA THIS LINK, for all interested attendees.
"NFRC is at the crossroads where several major initiatives that have been years in the making are moving into the final planning and implementation stages," said NFRC CEO Deb Callahan. "With the Linear Energy Analysis for Fenestration (LEAFF) simulation method in the middle of the pilot stage of implementation, the improvements to the commercial modeling approach software tool (CMAST) having been moved to a cloud-based client, and with the status of the 'NFRC 715: Commercial Energy Performance Certification Program—Products and Projects' closing in on implementation in 2024, this meeting will bring updates to all attendees and interested stakeholders."
NFRC's meetings are where much of the member-led business of the organization gets done. Through balloting, presentations, and lively discussions, issues are addressed, improvements are made, and NFRC's standards are improved. NFRC meetings are also where the NFRC Board and staff members keep stakeholders apprised of the status and direction of the organization.
NFRC is also pleased to continue the Women in Fenestration network with a planned session that will encourage women in the industry to use their strengths to make their voices heard and respected. More information on this session and others will be made available as the meeting gets closer. Be sure to visit the NFRC Meeting page to get the most recent information as it becomes available.
Located on the campus in College Park, The Hotel at the University of Maryland is close to Washington, DC, and within walking distance of many shops and restaurants. Attendees are encouraged to book their rooms early to receive the NFRC meeting room block rate of $199/night.
About National Fenestration Rating Council 
NFRC is a nonprofit organization that administers a voluntary, uniform rating, labeling, and certification system for the energy performance of windows, doors, curtain walls, skylights, and other fenestration products. Its members include manufacturers, suppliers, utilities, consumer groups, representatives from the building and code industries, scientific and educational organizations, and government agencies. To learn more about NFRC's efforts to improve the energy efficiency of windows, doors, and skylights, please visit http://www.nfrc.org/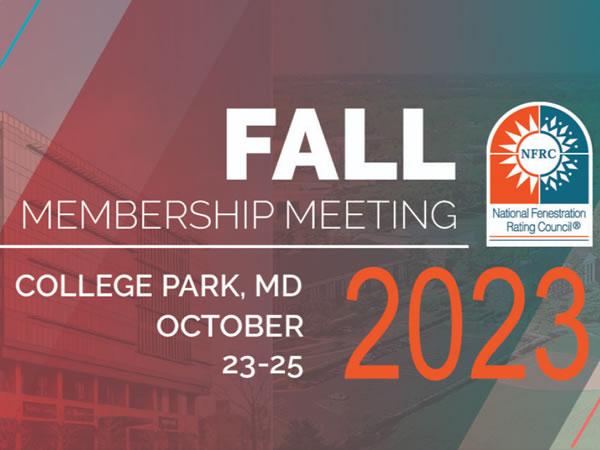 600
450
The National Fenestration Rating Council (NFRC)
2023-07-27T12:00:00
Registration Open for NFRC's 2023 Fall Membership Meeting
glassonweb.com