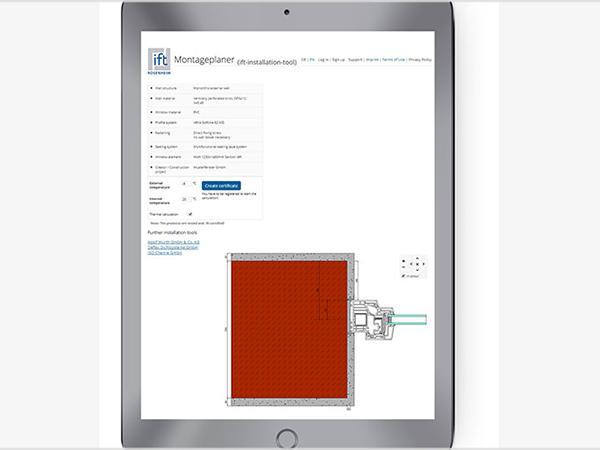 Photo source
The installation planner enables fast and profes-sional planning of the window installation and wall connection. | Source: ift Rosenheim
The free online tool "ift-Installation Tool" enables assemblers, planners and installers to professionally plan the structural connection with regard to building physics, fixing and sealing.
New are wall superstructures for refurbishment with optional reveal insulation. Planning is now also possible with manufacturer-neutral profiles made of PVC, wood and aluminium. Also for Austria there is now the automatic calculation of the wind load. The static dimensioning has also been adapted to ÖNORM. In addition to the product-neutral ift-Installation Tool, company-specific versions are also available with which the right products for sealing and fastening can be suggested.
Every window expert has already experienced that installers and window manufacturers argue with the architect or builder about the professional design of the installation on the building site. General rules and sample details are of little help here, because small design changes often have a major effect on the building physics. This is why ift Rosenheim developed the ift-Installation Tool a few years ago in German and English. In the meantime, users have already generated over 25,000 PDFs.
After registering for free at www.ift-montageplaner.de, the installation tool enables quick and professional planning of window installation and wall connection. The user is led by a menu, with which technically not suitable constructions and assembly systems are excluded. This is supplemented by information and on-line assistance. The basis for the ift-Installation Tool is the "(RAL) Guideline for installation of windows and external pedestrian doors (Montageleitfaden)".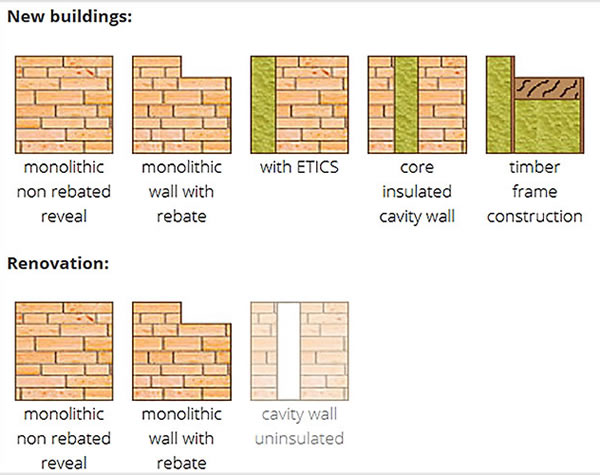 The program is available both in a product-neutral ift version (with assembly documentation in PDF format) and in company-specific versions (Adolf Würth GmbH & Co. KG, BTI Befestigungstechnik GmbH & Co. KG, Deflex Dichtsysteme GmbH, ISO-Chemie GmbH, Nüßing GmbH, SFS intec GmbH) with the creation of an ift installation passport.
After the product selection (wall construction/material, window material/profile, sealing/fixing system, etc.) as well as the selection of the dimensions, a structural-physical calculation of the structure connection is carried out in real time with the WinIso calculation program validated by ift as well as the static calculation of the relevant forces.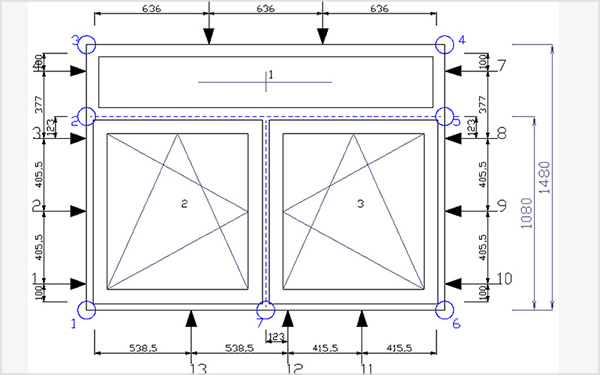 All selectable products are stored in a database and have the necessary tests for durable fitness for use. Together with the assigned identification number and the QR code, a high level of safety is achieved for the ift installation passport.
The most important innovations in brief:
The adjustable wall superstructures have been extended by examples for refurbishment.
Planning is now possible with manufacturer-neutral profiles made of PVC, wood and aluminium.
The wind load is now also calculated automatically for Austria.
The adaptation of the static dimensioning to the ÖNORM is now possible. The cooperation partner for this is Holzforschung Austria.
Overall, the static dimensioning of the fasteners has been comprehensively improved. The company versions now automatically calculate the type and number of fasteners required.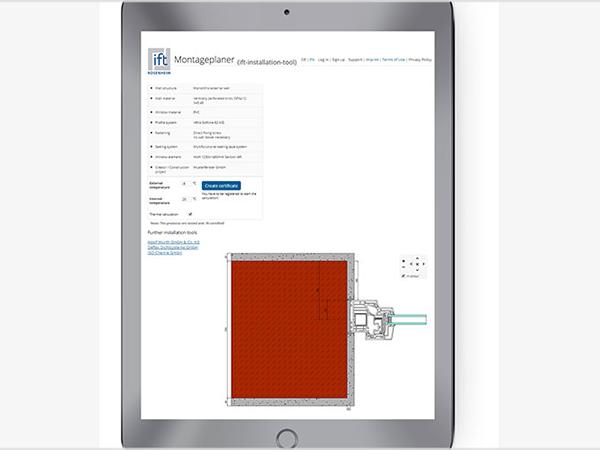 600
450
Information of ift Rosenheim
2019-08-22T08:00:00
Professional window installation with the ift-Installation Tool
glassonweb.com