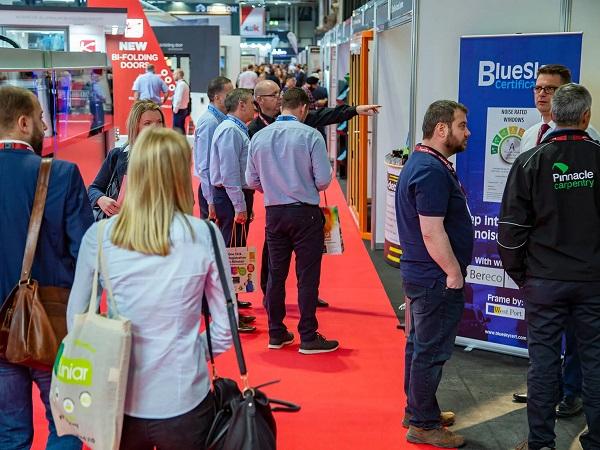 Photo source
www.fitshow.co.uk
FIT Show organisers have announced that over 70% of space has already been allocated for its May 23 - 25 2023 anniversary event.
2023 marks a full decade since the UK's only dedicated trade show for the window, door, glass, hardware and components industry launched at Telford Exhibition Centre in 2013. 
The floorplan for FIT Show's seventh instalment has seen significant support from across the fenestration industry and includes a number of heritage and new brands who have joined the lineup in recent weeks. 
What started out as a 5,800M2 and 165 exhibitor event at Telford has grown exponentially over the last decade. FIT Show 2023 at Birmingham NEC will occupy three halls with over 9,000M2 of stand space and comprise up to 280 brands. 
FIT Show 2023 lineup includes stalwarts and returning brands such as Cortizo, Brisant Secure, Morley Glass & Glazing, Made For Trade, Haffner Ltd, ODL Europe and Glazpart. The 2023 lineup also includes debut brands; Brett Martin, Düspohl Maschinenbau GmbH, Metsa Wood, Security Doors Factory, AlloTools, Technal UK, Caribbean Blinds, Atech Makine, Kozza Raling and Schtec Makine.
As well as increasing in size, FIT Show has evolved to attract exhibitors and visitors from across Europe with a growing contingent of brands from Turkey, China, Spain and Italy. The trade Show also incorporates a much broader scope of product and materials, building on its predominantly PVC windows and doors roots to include a strong representation of aluminium and timber solutions which illustrates the innovation across the sector over the last ten years.
Alongside an increase in the range of materials that visitors can see at FIT Show, organisers have developed new features which have broadened the types of products and services at the Show. Complementary products and services, such as its outdoor living offering, roofing and software providers are all designed to create a true showcase for the industry and help the visitors broaden their portfolios and increase profitability.
Speaking about how FIT Show has evolved over the years, FIT Show event director Nickie West said: "FIT Show as it stands today has evolved in line with the industry - it's a true reflection of the innovation and development that has taken place throughout the sector since we launched. The industry has grown, and we've grown with it. 
"There is always something new to see at FIT Show, another reason to exhibit, something different to enhance a visit. We keep our ears close to the ground and work closely in consultation with our stakeholders to ensure that FIT Show meets the changing needs of the market. It's how we've always worked and is a key component to our success and longevity. The fact that so many brands, and indeed individuals, have been on this journey with us is testament to the vital position FIT Show holds within the UK fenestration calendar."
Haffner Ltd have exhibited at every single FIT Show since it launched. CEO, Dave Thomas said: "Having exhibited at every FIT Show since it launched in 2013, the exhibition has become a strategic part of our overall sales and marketing strategy. The show offers a perfect environment for us to showcase our vast range of fabrication machines and the added-value benefits they offer fabricators. No other platform allows us to run live demonstrations to such a wide audience at any one time, and the quality of the footfall is always strong. 
"The confidence we placed in the exhibition resulted in us booking the largest stand in FIT Show's history. This gave us the widest platform to showcase our vast selection of cutting-edge machines including our Graf Synergy range. And with a large number of six-figure machinery packages sold on the first day, the return on investment was exceptional. 
"The FIT Show also provides a networking platform like no other. Networking is the masterstroke to support your marketing activities and nothing can beat connecting with your audience personally. We are still securing new business following the 2022 show with the largest pipeline of new enquiries in our history. It shows the significance of face-to-face exhibiting for the industry and we are already looking forward to the 2023 show."
Another FIT Show legacy brand is ODL Europe. Bryan Bultema, ODL Europe MD said: "ODL Europe has continued to support the FIT Show since it launched in 2013. We have exhibited at every exhibition as the show offers a wealth of positive benefits, including extending our market reach to support our growth strategy. The exhibition has also been a superb platform to support several new product launches in addition to further connecting with new and existing businesses. 
"The networking opportunities are superb, and the FIT Show has become an essential part of our sales and marketing strategy.  The return on investment is excellent and following our success at the 2022 show, we didn't hesitate to be one of the first companies to sign up for FIT Show 2023."
DoorCo has supported FIT Show across the years. Michael Roe, DoorCo head of sales added: "Ten years ago, an exhibition was the best chance you had of getting in front of the market with your products, and today, although we have social media and marketing campaigns that are more sophisticated, this still holds true. Industry-dedicated exhibitions like FIT Show provide a unique platform where you can showcase your latest innovations, meet up with customers and get in front of the wider industry, all at the same time. People come to FIT Show looking for something new, so if you have a product to launch or a strong message to deliver, FIT Show is fundamental to reaching that concentrated audience outside of your customer base.
"Each time DoorCo has exhibited at FIT Show, we have successfully delivered our message and created opportunities for the business. One of the key take-aways from 2022 is that today, entertainment is just as important as product. Our stand was impressive and showcased the new brand hierarchy really well using a mix of technology and physical products, and although we've received some great feedback on this, visitors were equally as positive about the Korean tapas bar and the party on Wednesday night."
Chris Reeks, MD of Fentrade Aluminium, exhibited at FIT Show for the first time in 2022 and shares his thoughts on why he's returning for 2023. Chris said: "We are looking to build upon the success of our inaugural show in 2022 where we met with existing and potential customers and grew our presence as an aluminium trade manufacturer. 
"We see the 2023 FIT Show as a springboard to launch the next stage of our growth and development strategy by increasing our brand awareness within the industry and further growing our customer base.
"As a company one of the deciding factors to exhibit for 2023 centred around the 10 year anniversary; there will be an even bigger focus and emphasis on the show for 2023 because of this which will drive more footfall to the exhibition. It will be great to be a part of the celebrations as we ourselves will be celebrating our 5 year anniversary.
"Having been a visitor to FIT from the first show in 2013 I have seen it grow and more importantly the team learn from each event to keep changing and adapting to the industry's needs. It was always something when launching Fentrade in 2018 that was kept to the forefront as a marketing strategy when I believed the time was right. 
"I see FIT as an integral part of the industry to showcase new products and to be able to network with a large number of customers, suppliers and industry colleagues in a very short space of time. It is important to us as a marketing vehicle and also an opportunity to maximise our resources to meet and greet customers and suppliers alike."
FIT Show brings every link in the fenestration supply chain together under one roof across three days. Exhibitors include fabricators, systems houses and suppliers of the leading products and services across windows, doors, flat glass, hardware and components. 
FIT Show will continue to follow a biennial frequency, placing the show in Fensterbau Frontale's 'off year'. The May 2023 edition will be followed by FIT Show 2025 and return every other year thereafter.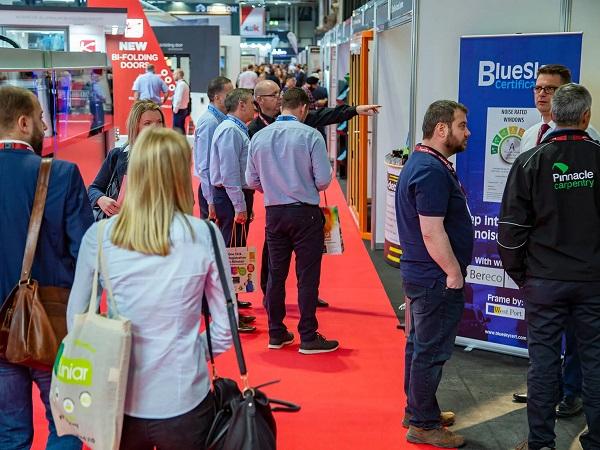 600
450
www.fitshow.co.uk
2022-09-27T07:35:00
Over 70% of Space for FIT Show 2023 Allocated
glassonweb.com