The North American Contractor Certification (NACC) program is pleased to announce that it will host its first industry webinar for technical discussion at 2:00PM EST on June 28th, 2017.
The discussion will present a case example of an installation project, including some of the challenges that arise when trying to deliver a quality product.  There will be 3 points of view presented – the glazing contractor point of view, the consultant point of view, and the quality manager point of view.
"We are excited to bring this webinar to the public to educate and inform the industry on what goes into the typical day of an Architectural Glass&Metal contractor, including the challenges they face and ways to continuously improve what they do," said NACC Program Manager Jeff Dalaba.
The webinar is one hour long consisting of a 30-minute presentation followed by open audience question, answer, and discussion.
Presenters will include Terry Webb, President of Eureka Metal and Glass, Mark Coulis, VP and Senior Design Consultant of Wheaton and Sprague, and Terry Schaefer, Quality Manager of AMS, Inc.
The NACC Program was designed as a means of providing assurance to the construction industry that the glazing contractor they select for a project will provide the best possible quality outcome. The NACC initiative focuses on raising the bar through higher standards of quality and to provide awareness to the industry of the need for continuous improvement. The webinar is intended to support awareness and knowledge of the initiative and the benefits it provides.
For questions or more information please contact Jeff Dalaba at jeff@amscert.com or Ben Beeler bbeeler@amscert.com.
WEBINAR CONNECTION INFORMATION
NACC Technical Forum
Wed, Jun 28, 2017 2:00 PM - 3:30 PM EDT
Please join my meeting from your computer, tablet or smartphone.
https://global.gotomeeting.com/join/780134869
You can also dial in using your phone.
United States: +1 (872) 240-3212
Access Code: 780-134- 869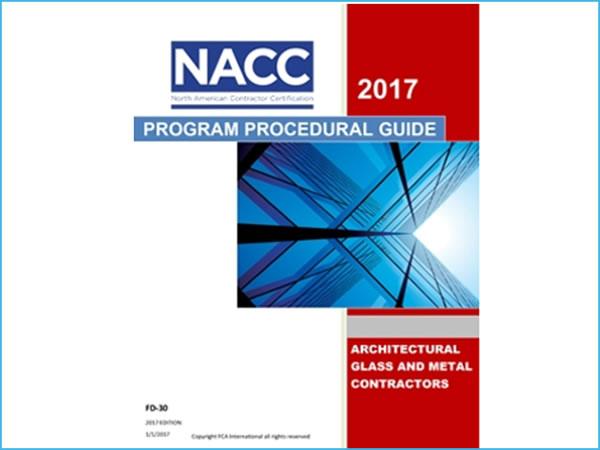 600
450
www.naccprogram.com
2017-06-05T15:00:00
North American Announces Webinar-"Project Installation-From all points of View"
glassonweb.com