The Fuorisalone collateral event in Milan always brings a breath of fresh air and novelty and this year OmniDecor is attending with renewed energy and dynamism.
The projects resulting from this momentum have been grouped together at the OmniDecor.lab showroom in Via Cerva 23 in Milan, where the outfit stars the following products: Bōru, Yūrei and Quadratti.
Bōru, which are also on exhibit at Alcova (the former slaughterhouse at Porta Vittoria, Milan), are the new screens with soft and stylish silhouettes. Designer Lidia Covello considered the combination of glass and light when she designed them. The result is a pliable and iridescent material that lends Bōru an ornamental value with sculptural features.
The use of different glass solutions from the OmniDecor catalogue (DecorOpal, Bondi, Riga and Specchio) makes it possible to harness the expressive potential of this material, enhanced by the outstanding technical expertise of OmniDecor.
The vitality of glass is also evident in Yūrei, designed by Lidia Covello and Alberto Gaiotto; these vases consist of a painted aluminium tube crossed by a glass pane, the shape of which replicates a hand-sketched free section. This brings to mind the concept of manual expertise which is the mantra of excellence Made in Italy embraced by OmniDecor. The serenity and harmony conveyed by the profiles of Yūrei are amplified by the materials (Riga, Bondi, Rete, Microdot and Specchio). As light strikes the engraved surface, it shapes the glass and transforms it into a presence: a soul encased in a glass body, similar to traditional Japanese Yūrei ghosts.
The Fuorisalone is the opportunity to showcase new designs for OmniDecor as well as a new glass version: Quadratti. The DecorFlou® Design collection has been supplemented with this new decorated glass resulting from the partnership with Egidio Panzera Architect.
OmniDecor's expertise has made it possible to create this thick warp of alternating rectangles and squares. This design is a game of negatives and positives: when light shines through the glass pane, the shadow it casts creates a geometric pattern which, thanks to an optical effect, appears completely different from that of the glass itself.
Quadratti is easy to use in the design of hotels, residences as well as in the retail sector and as a finish for items of interior décor.
The new outfit, curated by set designer Lidia Covello, was designed to continue to show off the extensive OmniDecor product range which, this year too, has been embellished with new finishes and decorations, confirming its standing as a benchmark for international designers.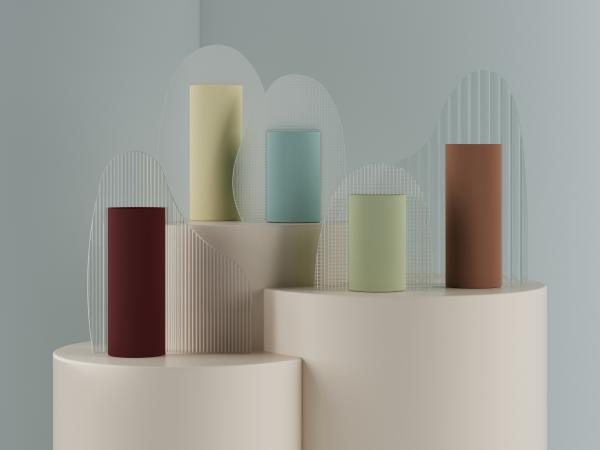 600
450
OmniDecor
2023-05-16T12:20:42
The new OmniDecor.lab outfit
glassonweb.com