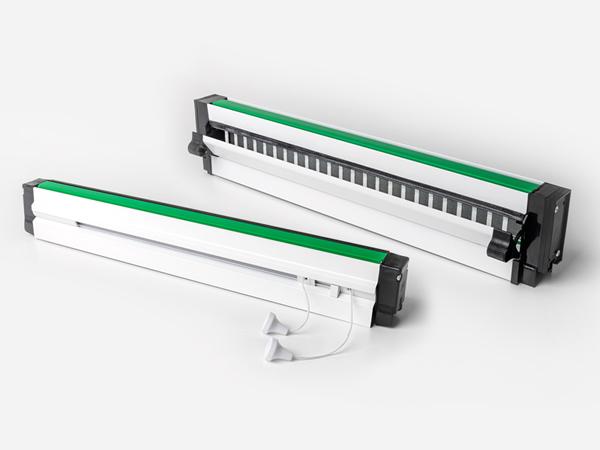 Photo source
www.windowware.co.uk
Made-to-measure AIRSTRIP glazed-in ventilators are now available from Window Ware. This gives customers a wider choice of products and airflow performances to meet their ventilation requirements no matter what the application.
Through-frame trickle vents might be one of the most popular methods for builders and architects to provide adequate ventilation in new builds, but they're not always appropriate. For installations that demand higher levels of airflow or where there is no room for a trickle vent on the frame or where the window recess prohibits their use, an alternative solution is needed. That's where RW Simon's AIRSTRIP glazed-in ventilators come in.
These glazed-in ventilators are custom-made to size and installed during fabrication to fit along the top of the sealed glass unit and deliver a constant airflow without having to actually open the window or compromise security.
Window Ware currently offers two models: The AIRSTRIP 400 ventilator and the AIRSTRIP 19000 ventilator. Both versions boast a strong, aluminium, thermally insulated body, achieve impressive Equivalent Area performance for their size that meets or exceeds current building regulations, come in a range of standard and special colours, and are suitable for most glazing thicknesses and window types.
The AIRSTRIP 400 is easy to assemble and simple to install, with a glass height reduction of 45mm, an external hood as standard and unique twin shutter system which gives enhanced thermal performance. Choose between permanent, knob or cord operation, and mix and match the internal/external finishes to suit the application. With the AIRSTRIP 400, 5000mm2 EA is achieved on a length of 1,218mm while 2500mm2 EA is achieved on a length of 609mm.
The AIRSTRIP 19000 offers even higher airflow performance and control with built-in updraught facility and variable operating modes (permanent, knob, rod or cord operation) to fit almost any application. To add to its versatility, in permanent operation mode, the AIRSTRIP 19000 is capable of providing an unobtrusive gas ventilation solution that definitely beats drilling a large hole in the wall. This vent achieves an impressive 5000mm2 EA on a length of just 386mm and 2500mm2 EA on a length of just 193mm, with a glass height reduction of 64mm.
Each AIRSTRIP ventilator is made to order with a 7 to 10-day turnaround on standard colours and up to 14 days on special finishes. More information can be found on our website or by calling to speak to Sales on 01234 242724 who will also be able to provide you with accurate quotes and timescales.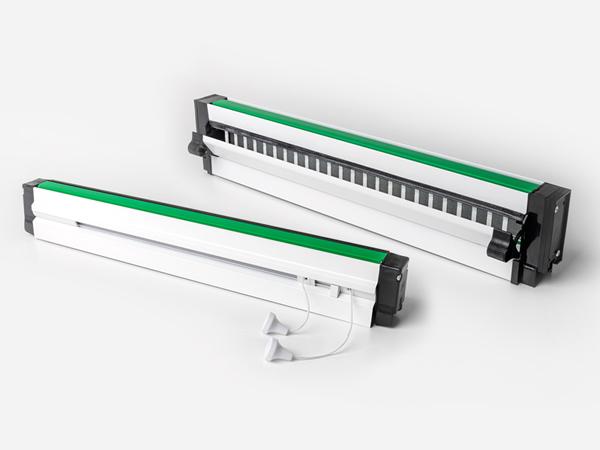 600
450
www.windowware.co.uk
2019-08-29T07:00:00
NEW made-to-measure AIRSTRIP glazed-in vents
glassonweb.com