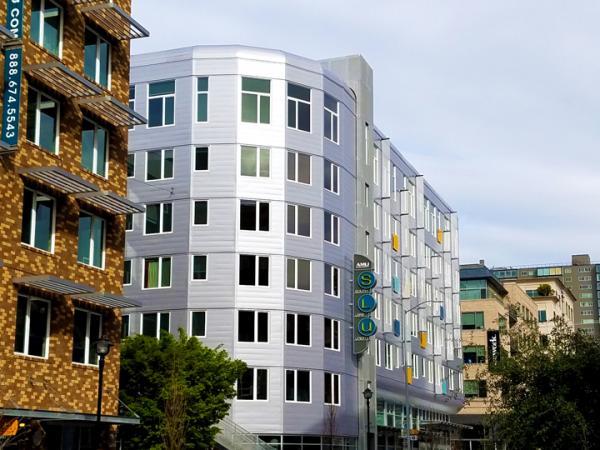 Photo source
www.silent-guard.com
The Colorado-based Prime Window Systems, LLC, is growing its business with larger, high-rise builders as the market continues to seek energy-efficient, high-performance alternatives to aluminum windows for commercial applications.
Optimism for a healthy 2017 in the housing market continues, and that means builders are seeking new, energy-efficient building materials as they take on new projects - and Colorado-based Prime Window Systems is seizing the opportunity to deliver on that need.
"We've built our business around light-commercial and multifamily projects," said Prime COO Bill Rice. "And as that's happened, we've built some critical relationships with larger builders, and now we're growing our business to deliver the necessary, high-performance solutions they need."
Why alternatives to aluminum? Rice notes the desire of many architects and builders to enhance thermal performance by moving away from mechanically assembled aluminum window systems, where heat can more easily escape, as well as a greater desire for versatility in the residential and commercial high-rise market.
Prime is seizing that opportunity with the Mikron AW-Rated System C3-11300™ from Quanex Building Products, the only operable PVC non-metallic window system on the market today that satisfies the Architectural performance class (AW) in the North American Fenestration Standard.
With its thermal performance, design versatility and structural strength, Prime is positioned to better help meet the increasing stringency of the commercial market in a variety of applications—bolstering its core business while breaking into new markets.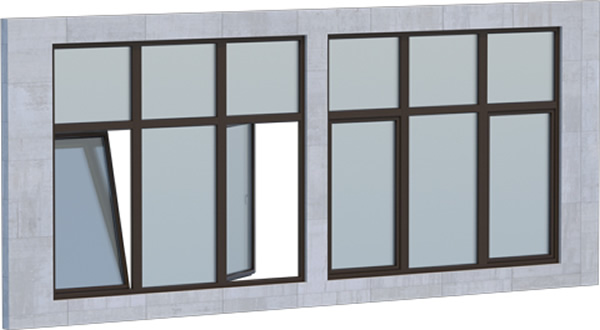 Versatility in Action
Rice notes versatility is in demand among builders, and working with the Mikron AW-Rated system will better enable his team to help meet those demands.
"We've had customers who have run into sizing issues, for example, where the architects' objectives couldn't have been accomplished with a traditional light commercial rated vinyl product," Rice said.
"We're hearing significant interest in using this system as an alternative. Being able to offer those customers a cost-effective PVC solution that readily meets all of the necessary design and performance requirements is something we're very excited to be able to bring to our customers."
Prime has also built part of its competitive advantage upon its ability to deliver acoustically rated windows for environments where noise pollution can be troublesome.
In urban high-rise residences, for instance, the Mikron AW-Rated system provides Prime a supplemental advantage, helping keep the sound of busy city streets out along with the company's sound-deadening glass components.
The Mikron SuperCapSR™ exterior color technology is another area where the AW-Rated system helps Prime offer new flexibility to its customers.
Where painted PVC solutions can fail to withstand the rigors of manufacturing, installation and solar elements, SuperCapSR offers durable, extended color selection through its molecularly fused, co-extruded technology equaling the industry's current high-performance aluminum-coated products.
"There tends to be a bit of skepticism around painted vinyl," said Rice.
"SuperCapSR answers all these issues, and once we demonstrate the difference between painted vinyl and SuperCapSR technology, our customers are excited to use it."
New Frontiers with Higher Performance
In addition to bolstering competitiveness in markets where the company has built its name, Prime Architect Representative Chris Solari notes that working with the Mikron system has the potential to open new avenues for additional business.
"I think we've only scratched the surface in terms of how we can extend our capabilities working with the Mikron AW-Rated System," Solari said.
"There's a lot of new opportunity here—the efforts we've made and the conversations we've had so far indicate a lot of interest from the architectural community, and we're hoping to maintain that momentum as we begin production later this year with the Mikron system."
"We know the benefits of the Mikron system, but Quanex has done a great job of helping our team develop a deeper understanding of the product, its features and benefits, and the markets where it's best suited for success," Rice said. "So far the relationship has been beneficial, and we're excited to see where we can go with this product."
For more information on Prime Window Systems solutions for light-commercial and multifamily high-rise applications, check out primewindowsys.com or Prime's architectural website at silent-guard.com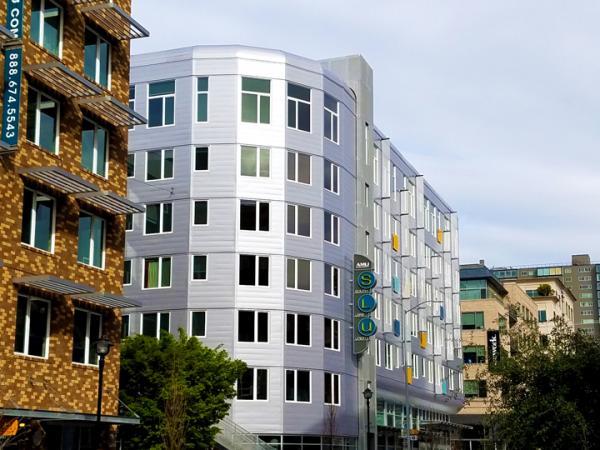 600
450
www.quanex.com
2017-04-07T13:20:00
Mikron AW-rated Windows and Doors: A Prime Opportunity
glassonweb.com