Dow announced their sponsorship and participation at the next edition of Glass Performance Days (GPD), June 14-16 in Tampere, Finland.
As part of the sharing of industry knowledge and experience, Dow will chair several key sessions, including façade engineering, and present at four technical conference sessions. Dow's specialists will also host a booth to connect with attendees, exhibiting innovative and sustainable DOWSIL™ Technologies.
"This dedicated forum for shared learning and knowledge exchange connects members of the entire glass industry and will help address challenges likely to influence the future choice of components used in modern glass façade designs", said Jean-Paul Hautekeer, Dow's Global Strategic Market Director for Building & Infrastructure. "Dow's specialists will discuss the enabling characteristics of silicones and their important contribution towards decarbonizing facades for improved energy efficiency, durability and safety. They will also introduce a pioneering advanced engineering program that helps support the changing trends in structural glazing designs".
Experience counts Collaborative problem-solving with glass industry professionals is a passion for team Dow, with demonstrated DOWSIL™ Technologies for structural and insulating glazing being realized for increasingly complex, aesthetically appealing building façade designs. Dow's latest technologies, including DOWSIL™ Silicone-based products for building integrated photovoltaics, will be featured at the Dow booth, where GPD participants can draw on the experience offered by Dow specialists.
The Dow Building Science portfolio can be found at www.dow.com/buildingscienceconnect, and information and registration for Glass Performance Days 2023 at https://gpd.fi.
About Dow Building & Infrastructure
Dow Building & Infrastructure, part of Dow Consumer Solutions, collaborates with industry professionals around the world to develop solutions to enhance design and aesthetics, increase durability, advance the energy efficiency of buildings, and improve the health and safety of building occupants. Taking a holistic approach, Dow brings together expertise from across the company to help customers find solutions to a wide range of high-performance building challenges. Featuring DOWSIL™ Brand Products Dow's high-performance building solutions include proven materials for structural and protective glazing, weatherproofing, insulating glass, window and door fabrication, and building materials protection, as well as innovations for high-efficiency insulation, lighting, and the incorporation of photovoltaic cells and solar panels into building design. Visit www.dow.com/buildingscience to learn more.
About Dow
Dow (NYSE: DOW) combines global breadth; asset integration and scale; focused innovation and materials science expertise; leading business positions; and environmental, social and governance (ESG) leadership to achieve profitable growth and help deliver a sustainable future. The Company's ambition is to become the most innovative, customer centric, inclusive and sustainable materials science company in the world. Dow's portfolio of plastics, industrial intermediates, coatings and silicones businesses delivers a broad range of differentiated, science-based products and solutions for its customers in high-growth market segments, such as packaging, infrastructure, mobility and consumer applications. Dow operates manufacturing sites in 31 countries and employs approximately 37,800 people. Dow delivered sales of approximately $57 billion in 2022. References to Dow or the Company mean Dow Inc. and its subsidiaries. For more information, please visit www.dow.com or follow @DowNewsroom on Twitter.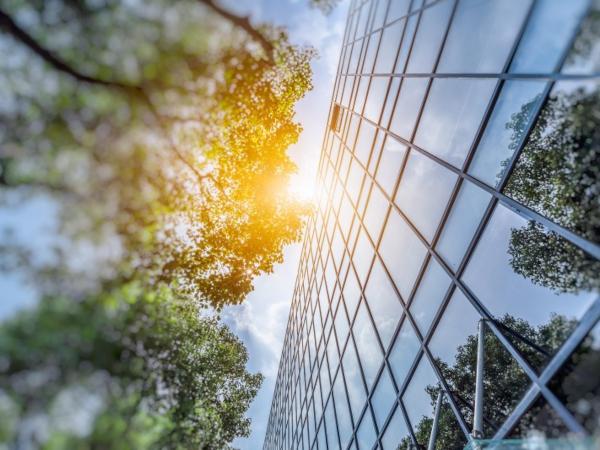 600
450
Dow
2023-05-19T08:33:37
Meet industry specialists from Dow at Glass Performance Days
glassonweb.com