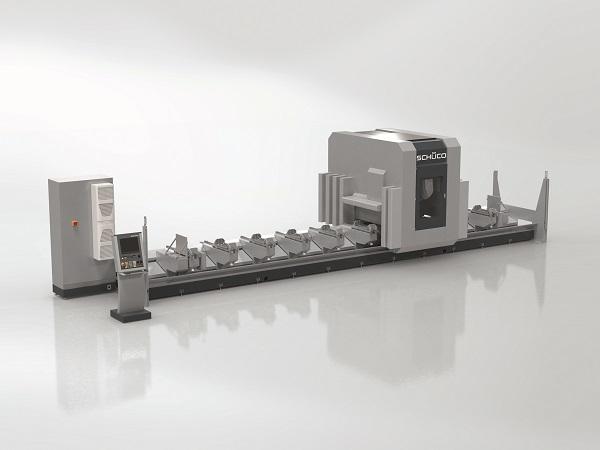 Photo source
Schüco AF 500 CNC machine with 5 axes | Picture credits: Schüco International KG
With the new AF 500, Schüco now has a highly dynamic CNC machine with five axes in its portfolio, which will soon offer even more advantages to metal fabricators.
Machining lengths of 7.3 m and excess lengths in two stages, three-sided processing and end-of-profile machining enable the AF 500 to fabricate windows, doors and façades to a high specification, while simultaneously reducing the fabrication time and providing significant cost savings.
The Schüco AF 500 is perfect for metal fabricators that want to process and cut aluminium profiles to size in a single working step. The fabrication time can be significantly reduced with this combination. With maximum CNC performance, the machine forms the basis for almost any task – from complex machining through to large cross sections. Intelligent controls and the first-class drive and motor technology ensure maximum dynamism and precision in processing. 
As a result of the CNC axes' absolute position-measuring system, entire axes no longer need to be referenced, saving precious working time. The individually operated clamps also permit simultaneous processing in groups and also reduce the set-up and fabrication time enormously.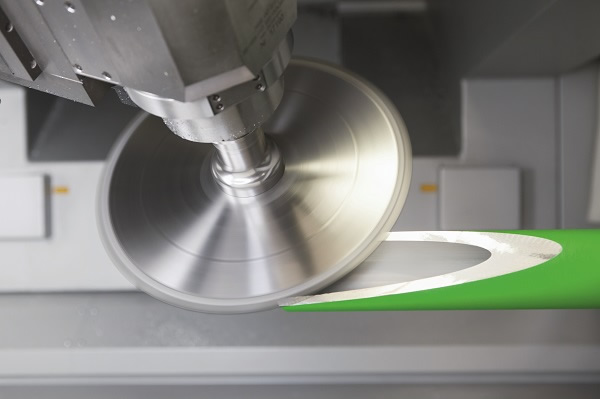 Furthermore, the automatic positioning of the clamps also saves a significant amount of time when performing any machining in alternating operation. The locating edge has also been shifted forward so that the operator does not have to lift the profiles far into the machine when inserting them.
Alongside the significant time savings and the ergonomic construction methods, the control panel is clearly laid out and allows for easy operation and control. 
The processing data for the Schüco AF 500 can be generated directly in SchüCal and then transferred via a network. Easy menu-driven manual programming is also possible. Additionally, the SchüCam control software can also be used in the office, so that checks can be carried out by means of clear 3D visualisation of the profiles, tools and processing before machining actually starts. The control software uses optimisation algorithms that automatically calculate the most effective processing sequences.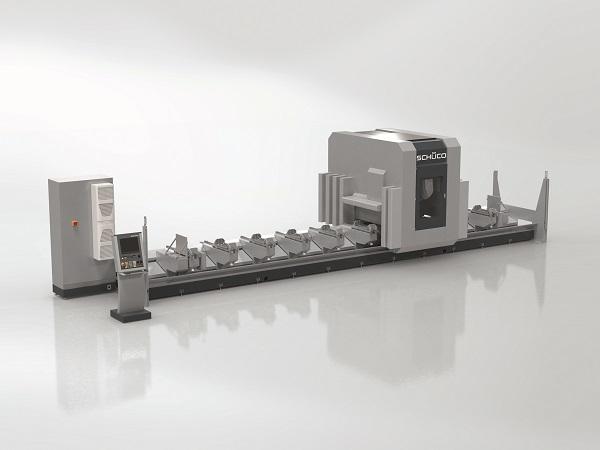 600
450
www.schueco.com
2018-11-23T08:30:00
For maximum CNC performance: Schüco AF 500
glassonweb.com