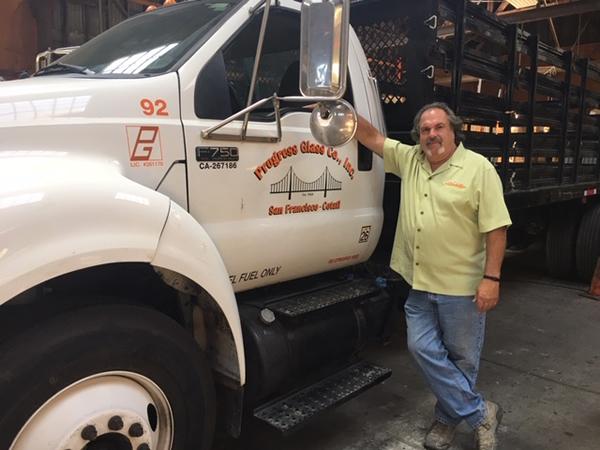 Photo source
naccprogram.com
Progress Glass completes the process
More and more glazing companies are completing the process to become certified through the North American Contractor Certification (NACC) program. One of the latest to be certified was Progress Glass of Northern California.
This company has been serving the San Francisco Bay area since 1926 and has had the same ownership since 1959. That ownership now led by Chuck Burkard stewarded the Progress Glass organization through the NACC process and we caught up with him to get some insight on that and on the inner workings of his organization.
Why did you decide to pursue NACC certification?
Chuck Burkard: I sit on the Northern California Glass and Glazing Board and the NACC certification kept coming up through the bigger glazing contractors that also sit on the board. It seemed that if you could get through the certification and become a NACC certified company, you were one of the top professional company's in your area.
After some time listening to the others, I wanted to find out how Progress Glass measured up to larger companies in our industry. I figured if there was a measuring tool out there for glass and glazing contractors, this would be it. We would be proud to be a part of such a certification after reading the high standards it holds each company to. I will be honest; I was concerned if we even had a chance of passing after hearing the process from the other companies.
But you did complete the process without issue, so how did going through the NACC progression change or improve your company approaches? 
CB: After going through this certification process, I was able to see how well my company was doing from a different perspective. It showed me what we were doing right and showed me where we needed to make some changes. We needed to make some changes mainly on the documentation side. Most of the requirements we had in place, it was just a matter of documentation we needed to enforce.
Was there anything in the process that surprised you? If so what?
CB: No. Ben (Beeler of the NACC) prepared us for the initial visit. Desiree McClain (Progress Glass) was able to compile all the information before Ben came to our office. She flew through it with flying colors. It was surprising and reassuring to see how many protocol's we already had in place. For the items that we did not, Desiree did a great job with Ben's guidance on completing the necessary items.
Now that you are done with the certification process are you pleased to have gone through it and would you recommend to others?
CB: I am very pleased. I would recommend this certification to anyone who wants to get a feel for how their company measures up to what should be industry standards.
I believe this is the 60th anniversary of your family buying Progress Glass, as a family business what are some of the advantages you have over other companies that may have a larger corporate structure?
CB: One of the advantages I feel to being a family owned and run business is our way of working with our employees. I believe if there isn't a huge corporate structure that monitors and polices the employees on an hourly basis; the employees feel they are more on a level playing field with each other. Therefor you get a better cohesive team among themselves. A lot of times with too much structure, employees don't want to say anything or they take the approach of that's not my job which is a huge issue now a days.
Even with a small company, you need structure but there is more than one way to be a team and run it. Progress Glass has an open door policy all the way down to who sweeps the floor. You never know what position the floor sweeper may have in your company in the future. By allowing our employees to have a certain amount of freedom in their position here, it allows them to show their potential and therefore grow within our company.
Your company offers everything from 24-hour board up emergency service to doing high end and large commercial projects. How do you keep things straight with such a vast product and service offering?
CB: We currently have two locations. One in San Francisco and one in Cotati in the North Bay area. Each location has two different divisions; Small Projects Division for service work and a Contract Division for larger projects. They coincide with each other under the same roof at both of our locations.
Each division has their own management team and field labor personnel. This allows each department to run themselves for the most part. By having the two divisions under one roof at each location, we have the advantage to work together and can use each other's resources with labor and equipment so we get the best of both worlds. Same goes with having two locations; one supports the other when needed. Once a month we hold a companywide meeting to discuss opportunities, situations that have come up, changes that need to me made, or simply to check in with the staff. This meeting includes both divisions from both locations so we can remain one company, one team. Our average employee both office and field is 20 years of employment here at PGC, that helps a lot also.
What are some of the new glass and glazing products you have used recently and where do you see the industry going with regards to welcoming in more innovation?
CB: It seems like the glass requested for a lot of these projects just keep getting bigger and bigger. With the energy constraints and new building codes, it just makes it more challenging. Sure opens the door for bigger and better glass handling equipment.
For more information on the North American Contractor Certification (NACC) program please visit www.NACCProgram.com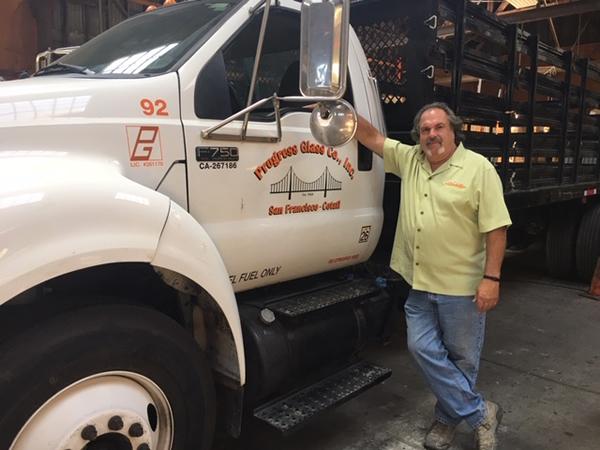 600
450
NACC
2019-07-22T11:00:00
Making Great "Progress" with NACC Certification
glassonweb.com