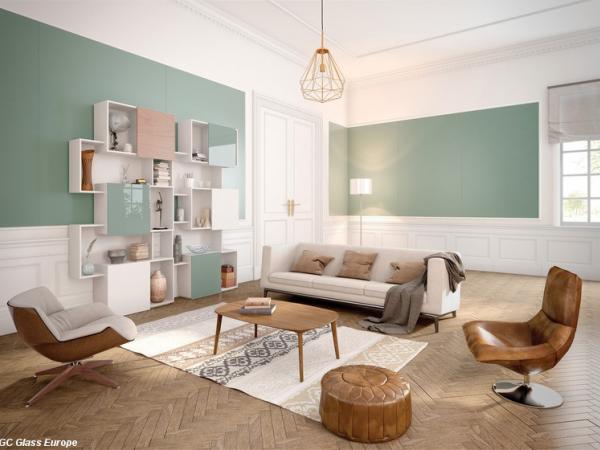 Building on their position as a market leading manufacturer of painted glass for interior design, AGC Glass Europe is launching the Lacobel and Matelac 2020 range.  This expanded portfolio now offers the same number of tints in both matt and glossy versions.
And its revamped palette of colours will set the standard for the years to come.
A balanced range
Lacobel and Matelac are both made of float glass, the difference being that Lacobel is painted on one side (glossy) while Matelac is painted on one side and acid-etched on the other (matt). Together, they offer an infinite variety of design possibilities. Lacobel and Matelac 2020, comprises of 20 on-trend colours in each version. With colours carefully selected to lead the way until at least 2020, they widen the creative scope by making it possible to mix matt and glossy effects, offering combinations that either match shade-for-shade (14 shared tints) or contrast with one another.
Designed exclusively for the interiors market, the 2020 range will lend a sophisticated touch to furniture and wall cladding.
Three lines to inspire!
Available in three product lines – The Classics, The Trendies and The Exclusives – Lacobel and Matelac can be combined in a subtle way with many other types of material such as wood, stone or metal. The Classics include timeless colours, such as White Soft and Black Classic. The Trendies offer natural colours that are currently "en vogue", including the new Green Soft, Green Sage and Red Terracotta. Finally, the Exclusives is made up of silvered, metallised or subtly sparkling shades that are available only from AGC. The very latest in this line are Lacobel Copper Metal and Lacobel Brown Starlight, which perfectly complements Matelac Brown Walnut.
MyColour by Lacobel and Matelac*
AGC also offers an exclusive service – MyColour by Lacobel and Matelac – enabling architects, designers and furnishing manufacturers to obtain custom colours for orders of 200 m² or more. This allows for the creation of unique colours that match a concept or brand identity.
* This option is not available for transparent and metallic colours.
AGC Glass Europe, a European leader in flat glass
Based in Belgium, AGC Glass Europe produces, processes and distributes flat glass for the construction (external glazing and interior decorative glass), the automotive (original & replacement glass) and the solar sectors. It is the European branch of AGC Glass, the world's largest producer of flat glass.
Its baseline  "Glass Unlimited" reflects the possibilities offered by:
• glass as a material to meet a growing variety of needs (comfort, energy control, health & safety, aesthetics, sustainability);
• innovation in products and processes, derived from continuous research in advanced glass technology;
• over 100 sites throughout Europe, from Spain to Russia;
• a worldwide marketing network;
• its 16,000 employees focused on the Customer.
Visit our websites : www.agc-glass.eu (corporate site) - www.yourglass.com (building and interior design).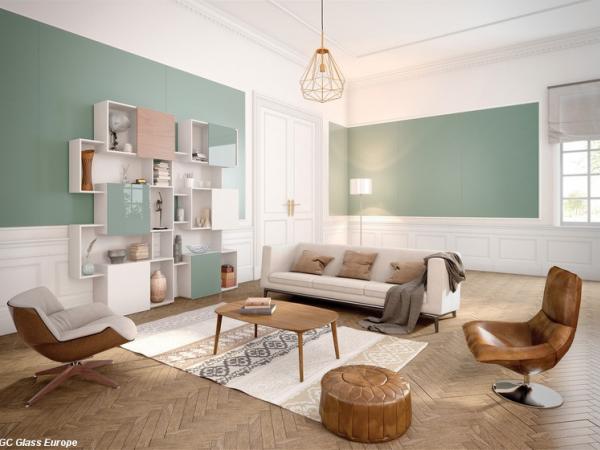 600
450
www.agc-glass.eu
2016-06-10T13:00:00
Lacobel and Matelac 2020: AGC's dual palette of painted glass leads the way
glassonweb.com