Photo source
Glaston Corporation
Meet Hypermemo and their vision to make the glass industry more sustainable with their own developed and patented laser system.
I'm representing Hypermemo. What we do and why we are at Step Change is that we, eventually, are going to change industrial glass processing. And we are going to make the industry more sustainable by decreasing energy consumption, waste and carbon footprint.
To do that, we have developed and patented our own laser. This is a unique laser system, having a lot higher peak power compared to all the competitors. We also have developed the industrial glass-cutting process around this unique laser solution.
The company was established in 2009. But we started this specific project five years ago.
Our expectations from Base Camp are to present our achievements so far and to start discussions with established industry players about making partnerships around this technology.
As I said, our vision is to make the industry more sustainable. And we do it using our laser and the process that we developed around this laser. So far, we've made validation and some independent tests at the labs around Europe. Therefore, we have developed the prototype equipment. And we actually introduced this equipment to the industry last autumn at glasstec. We were going to do it in 2021 at GPD. But the event was canceled, and we had to do it at glasstec.
Now, we are looking for partnerships with established industry players, including glass manufacturers, equipment manufacturers, glass processors. That's why we are here.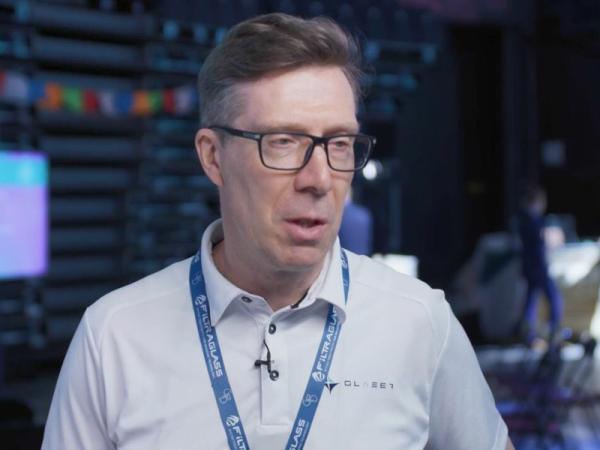 600
450
Mari Lehtinen | Glaston Corporation
2023-09-12T07:30:00
Hypermemo at Step Change 2023 event - Glastory
glassonweb.com