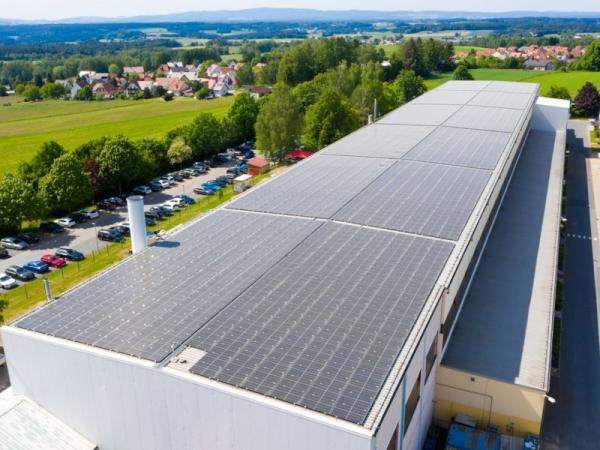 Photo source
Horn Glass Industries
The technology company is taking an important step towards sustainable energy supply.
4,802 m² of installed solar modules, which are mounted on the production hall as well as on parts of the existing buildings, have now been put into operation.
Whether glass melting furnaces for container glass or turn-key glass plants. Glass manufacturers worldwide rely on the know-how of the technology company HORN Glass Industries AG. At the Plößberg site, around 380 employees - 130 of them in production - ensure every day that the individual components of a furnace or that of an entire glass factory are produced and shipped on schedule. This is because 90 percent of all HORN products are still manufactured at the company's headquarters.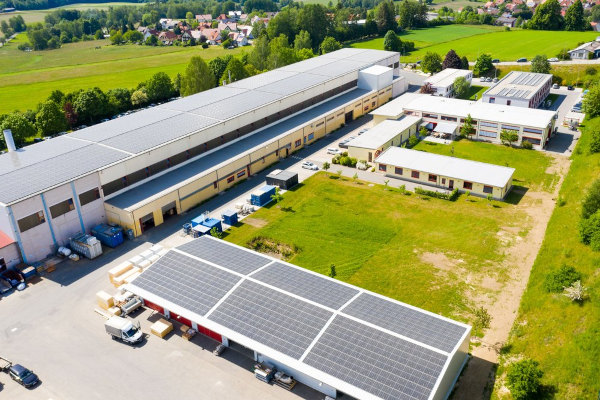 Last but not least, such production also involves a certain amount of energy. In order to minimize the associated CO2 emissions in the long term and to be able to produce more sustainabe in the future, HORN is now relying on renewable energies. Over the past 13 month a photovoltaic system with an output of almost one megawatt has been installed in Plößberg in cooperation with the company SM Energy GmbH. In September, this was successfully commissioned by Stephan Meindl (Member of the Board of HORN Glass Industries), Markus Zant (Head of Projects & Technology at HORN Glass Industries AG) and Markus Sporrer (Managing Director of SM Energy GmbH) together with the respective employees responsible.
A total of 2,498 modules were installed on an area of 4,802 m². In total, the plant is expected to produce 935 MWh annually. "We have the goal of covering up to 50 percent of our own energy needs with our photovoltaic system in the future" explains Markus Zant. "The photovoltaic system on our production halls and storage halls as well as the administrative buildings is an important step towards sustainability." The electricity generated is used both in administration and in production for various devices and robots, and it is also used to supply the newly installed charging columns for future electric company cars.
Before the plant could be put into operation, the old transformer house first had to be replaced by a larger one. The new transformer now ensures that the energy generated can be fed into the grid. At the same time, the existing photovoltaic system can be expanded without any problems. It is planned to equip all existing buildings with solar modules in the future.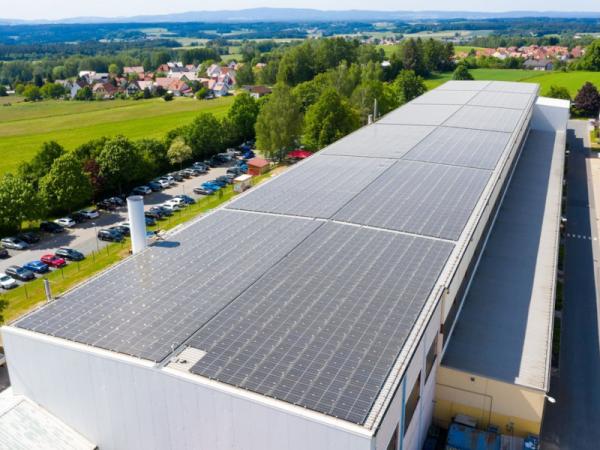 600
450
HORN Glass Industries
2023-10-05T10:51:37
Horn Glass is focusing on sustainable energy at its Plößberg location
glassonweb.com