Photo source
trimo-group.com
One step ahead for the innovation project Q-Air: Sustainable Prefabricated Glass Façade with Performance Exceeding State-of-the-art Glass Façades, under the Horizon 2020 programme Fast Track to Innovation Pilot-FTIP. It was held in Cantori s.r.l., Osimo (AN), Italy from 19th till 20th June 2017.
Giordano Cantori, owner and General Manager of Cantori s.r.l., opened the second meeting welcoming all the consortium partners and giving a presentation of Cantori's company.
Five international consortium partners attended the meeting: Trimo, Architectural solutions, d.d., Kohlbecker  Gesamtplan GmbH,  ZAG, Slovenian national building and civil engineering institute,  Cantori s.r.l. and Skandinaviska Glassystem AB  from Slovenia, Germany, Italy and Sweden.
Each company presented the project overview from month 1 to month 6 explaining the performed work. It was also presented the development of the first prototype of study regarding the application of new cover materials on Q-Air elements; this is to lay the foundation of the project to proceed in an evolutionary way.
All the participants, divided in 4 workshops in parallel, discussed the planning of the next activities to proceed perfectly coordinated and to obtain the best results.
We successfully concluded the second Meeting and continuing to innovate.
Thanks to all members for this collaborative and efficient meeting and for the professionalism and the dedication to the Q-Air project.
We are looking forward to continue collaborating with the partners and also to the next meeting, which it will be in Kohlbecker Gesamtplan GmbH, Germany.
More about Q-Air project H2020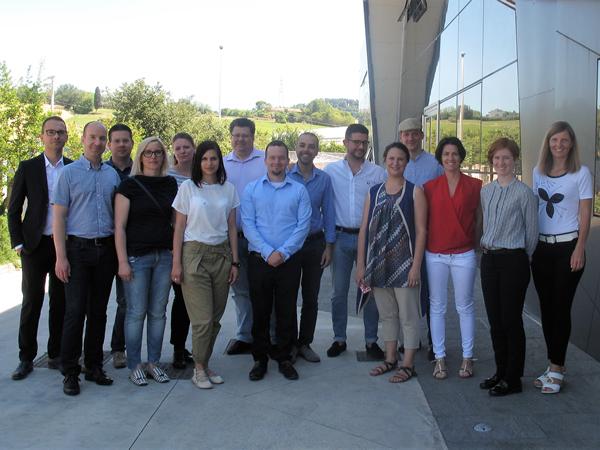 600
450
trimo-group.com
2017-07-10T08:51:57
Horizon 2020 | Second Meeting | Q-Air Project, "One Step Ahead"
glassonweb.com