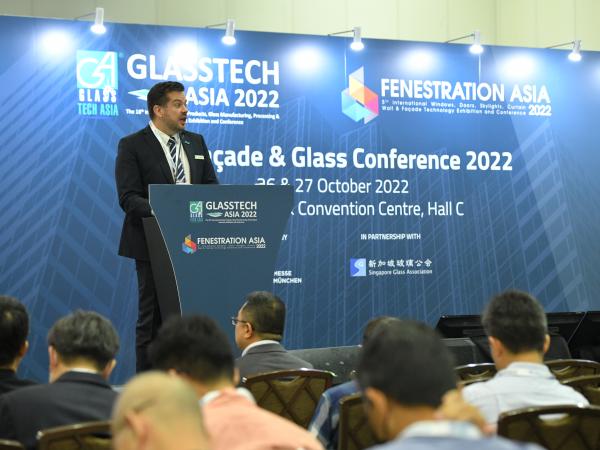 Photo source
glasstechasia.com.sg
Uniting Global Glass and Façade Industry Leaders for a Groundbreaking Exhibition and Conference in Thailand
Glasstech Asia and Fenestration Asia, the leading international trade exhibition for glass manufacturing, processing and fenestration industries will be hosting a highly anticipated press conference on 21 July 2023, Friday. The press conference will be taking place at Grande Centre Point Terminal 21, Bangkok, Thailand with industry experts and media personnel from around the world. Given its importance in bringing together key stakeholders, the press conference serves as an excellent platform not only for knowledge exchange but also networking opportunities amongst like-minded individuals.
Glasstech Asia, renowned for its dedication to the glass industry, and Fenestration Asia, focused on window, door, and facade technologies, are set to bring forth the latest advancements and solutions in their respective sectors. With a strong commitment to promoting knowledge sharing and fostering business collaborations, the exhibition is anticipated to be groundbreaking platforms that facilitates valuable networking and exchange of expertise for industry professionals.
The press conference is expected to hear from the organizer of the trade show, Glasstech Asia and Fenestration Asia 2023, the representatives from the Singapore Glass Association, Thai Plate Glass Industry Association, Thailand Convention and Exhibition Bureau (TCEB) etcetera. Moreover, during this anticipated gathering, organizers are expected to share essential information about exhibitions' highlights and potential outcomes. By including accomplished professionals from diverse associations within the glass industry across different countries like Singapore and Thailand at this press conference raises anticipation about fruitful collaborations between stakeholders.
Stay updated with the latest news and developments by following Glasstech Asia on the official social media platforms including LinkedIn and Facebook. Join the vibrant community of Glasstech Asia and Fenestration Asia to stay connected with industry professionals, gain insights, and receive regular updates about upcoming events. By being a part of this growing network, you will have access to valuable resources that will keep you informed about the trends, innovations, and opportunities in the glass technology sector. 

Our dedicated fenestration team is excited to announce their presence at the upcoming Fenestration BAU China event. Join us at this esteemed exhibition to explore the latest trends and advancements in the fenestration industry. To make the most of your visit, we encourage you to schedule an appointment with our team. Simply email us at bauasia@mmiasia.com.sg to secure your slot.  
Our knowledgeable experts will be available from August 3rd to August 6th, 2023, ready to engage in meaningful discussions, provide valuable insights, and advise on how you can showcase your cutting-edge fenestration solutions, tailored to your specific needs. Don't miss this invaluable opportunity to connect with us and explore how we can contribute to your fenestration success. We look forward to meeting you at Fenestration BAU China! 

Showcase your latest products and services, establish your brands and expand your business network at Glasstech Asia and Fenestration Asia 2023! 
Glasstech Asia and Fenestration Asia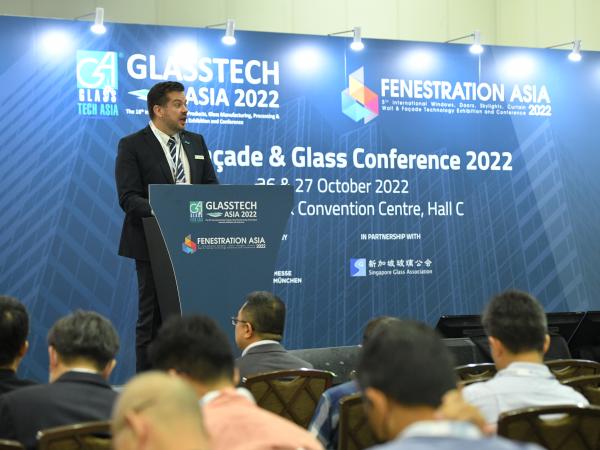 600
450
glasstechasia.com.sg
2023-07-13T07:00:00
Glasstech Asia and Fenestration Asia Press Conference
glassonweb.com