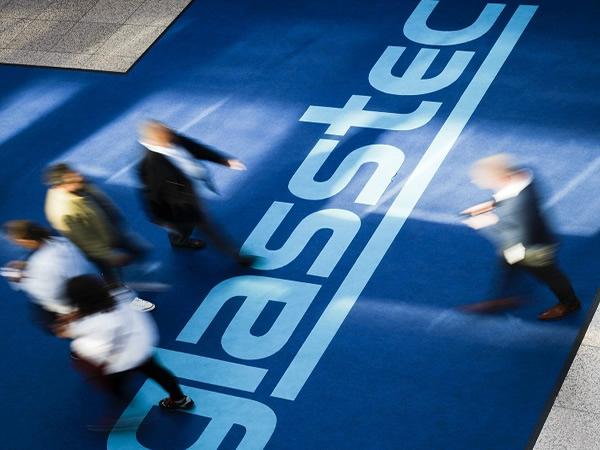 Photo source
Messe Düsseldorf, Constanze Tillmann
A positive underlying feeling made for a good mood among the German machinery and plant manufacturers at glasstec 2016.
After a weak sectoral economy over the past few years, the glass industry is now looking to the future with more optimism.
1,235 exhibitors from 52 countries welcomed in excess of 40,200 trade visitors from more than 100 countries over the four trade fair days.
The organiser, Messe Düsseldorf, also draws a positive conclusion and infers a healthy investment climate from many exhibitors' responses and the high number of decision-makers among the trade visitors (over half of them were executives at their companies): over 40% of visitors to glasstec 2016 visited the trade fair with concrete intentions to invest.
glasstec also once again confirmed its position as the leading global trade fair for the glass industry in 2016.
The experts from the fields of mechanical engineering, glass production, treatment and finishing, skilled crafts, architecture/construction as well as window/façade and solar systems are very satisfied with their participation: the proportion of visitors travelling to Düsseldorf from abroad remains unrivalled in the industry also on a global scale.
"glasstec doubtlessly is and will remain the most important trade fair for glass machinery and plant building. This has been confirmed once again this year by the high percentage of international visitors and their quality. This position now has to be built upon. A challenge we need to rise to together with our partners from the glass industry, the glazier trades and Messe Düsseldorf," says Dr. Bernd-Holger Zippe, Chairman of the Board at VDMA's Glass Technology Forum and Chairman of the glasstec Advisory Board.
"The programme of high-calibre supporting events is one success factor of glasstec. With the new international conference "Function meets Glass" we have struck a nerve with the sector. New functions, thin and smart glass – we will continue working on and expanding this format. The manufacturers of glass plants and machinery have impressively demonstrated with concrete examples how digitisation and networking help the glass industry progress – visitors' approval was tremendous," added Timo Feuerbach, responsible for the Glass Technology Forum within the VDMA.
Special show glass technology live: the future of the high-tech product that is glass
The special show "glass technology live" (gtl) in Hall 11, held under the auspices of Prof. Stefan Behling, Senior Executive Partner at Foster & Partners in London, and organised by the team of IBK 2 at the Stuttgart University, proved a central meeting point for both visitors and exhibitors.
An innovation forum for future glass applications this special show provides key impetus for the international glass community. Under the heading "Future – Glass – Performance" exhibits revolving around free-form, ultra-thin, solid and informative glass were on display here.
Highlights included smart glass capable of adapting to various light conditions such as electro-chromic glass or interactive glass as carriers of information and electronics, such as head-up displays and Smart-Home functions or interactive glass sports flooring. In the structural segment the eye-catcher was a nine metre long and 4 metre high all-glass slide.
The special show not only proved an inspiration for architects and designers regarding new applications in building skins but also displayed a wide variety of applications for further developed glass products.
A high-calibre technical symposium accompanies the special show "glass technology live". Over the entire duration of glasstec a host of lectures on a variety of themed topics were offered every day.
This line-up was avidly welcomed by trade visitors. As in previous years, the content of Wednesday's symposium came care of the VDMA. Its themes "Glass Industry 4.0 – Smart Networking Manufacturing Technologies and Processes" and "New Technologies and Developments" succeeded in interesting many visitors.
"Function meets Glass" focuses on the right topics
On the day before the trade fair glass industry experts already met at the new 2-day conference "Function meets Glass" which brought together the international glass community with more than 120 participants from 22 countries at its first edition.
With high-calibre lectures presented by SCHOTT, MDI, LIMO, LISEC, Benteler Maschinenbau, Robert Bürkle, Schott-Diamantwerkzeuge, Grenzebach Maschinenbau, Schröder Spezialglas, SageGlass, Merck, Flabeg and Sevasa the latest trends and developments in thin, functional and smart glass were discussed.
The next glasstec will be held according to schedule – in two years' time from 23 to 26 October 2018 in Düsseldorf.
"glasstec doubtlessly is and remains the most important trade fair for glass machinery and plant manufacturing."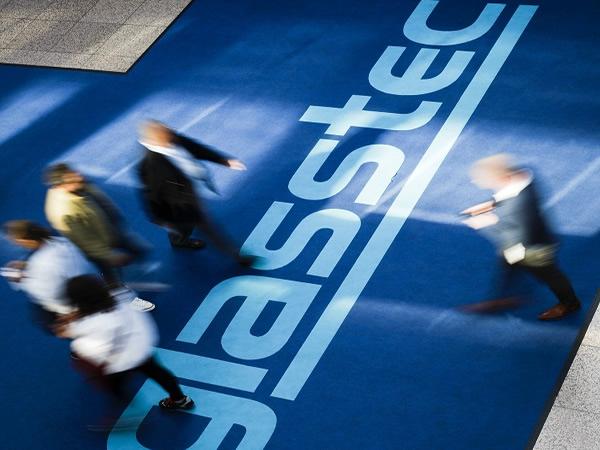 600
450
glas.vdma.org
2016-10-18T10:55:00
glasstec 2016: Positive Mood among Machinery and Plant Manufacturers
glassonweb.com