Şişecam Takes the First Products from Its Renovated Furnace in Georgia
Şişecam pursues its growth journey with the aim of ranking among the top three global players in its main fields of activity. For 26 years, Şişecam has been adding value to Georgia by its investments, employment opportunities, and production. Şişecam renewed its second furnace at its glass packaging production facility in Mina with an investment of approximately EUR 20 Million and equipped the facility with the latest technologies. The first products were taken from the furnace on June 20, 2023, with a ceremony to mark the occasion. 
The ceremony, hosted by Şişecam CEO Görkem Elverici, was attended by Levan Davitashvili, Deputy Prime Minister and Georgian Minister of Economy and Sustainable Development; Ali Kaan Orbay, Turkish Ambassador to Georgia and Davit Nozadze, Regional Governor of Mtskheta-Mtianeti. 
Şişecam CEO Görkem Elverici delivered a speech at the ceremony, stating: "Georgia is a very special country for Şişecam. We chose Georgia for our first investment outside Türkiye, where we are the founders of the domestic glass industry 26 years ago.  This was a highly strategic first step for our extensive global production network. Today, Şişecam operates 45 facilities in 14 countries on four continents. Since 1997, our business operations in Georgia have been contributing to the country's economy via ongoing investments, production activities and employment opportunities. We have come together today to collect our first products from our second glass packaging furnace which is equipped with cutting-edge technologies."  
Mr. Elverici pointed out that the cold repair process for Şişecam's second furnace at the Mina glass packaging facility was initiated this year in accordance with the repair schedule. He elaborated, "We renovated our second furnace with a nearly EUR 20 Million investment and equipped it with new production capabilities. As a result, we boosted the furnace's capacity by 50 percent and expanded our total glass packaging production capacity in Georgia by 25 percent. This development investment bolsters Şişecam's global supply capability. We will now respond to the intensive glass packaging demands of the country and the region even faster."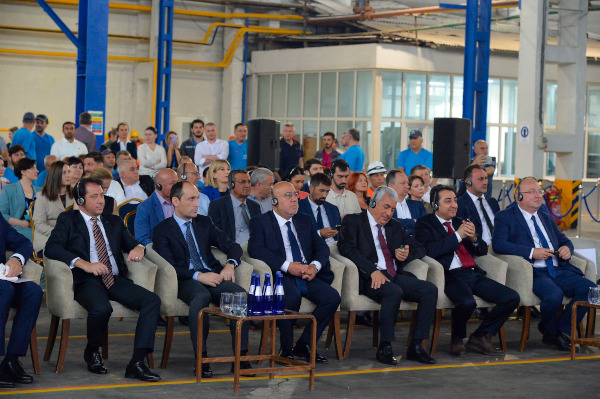 Şişecam is the sole glass manufacturer in Georgia 
In 1997, Şişecam made its first investment outside of Türkiye in Georgia. Şişecam started production in the country in 1998 with an annual capacity of 18,000 tons. At present, Şişecam has an annual production capacity of 75,000 tons in Georgia with two furnaces at its production facility in Mina. At this facility, Sisecam produces glass packaging in various volumes and three colors (green, flint, and light blue) for water, mineral water, alcoholic and non-alcoholic beverages, and the food industry. Currently, Şişecam is the sole glass manufacturer in Georgia. Ranking among Georgia's top 100 industrial companies in terms of both production and exports, Şişecam also offers employment opportunities for 250 people in the country.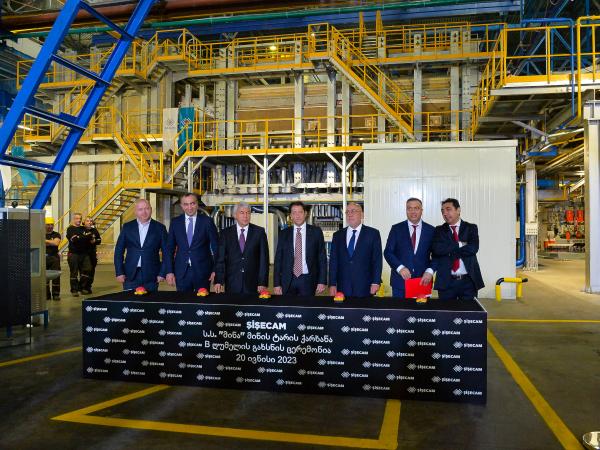 600
450
Şişecam
2023-06-22T08:00:00
Furnace Renovation Investment by Şişecam in Georgia
glassonweb.com