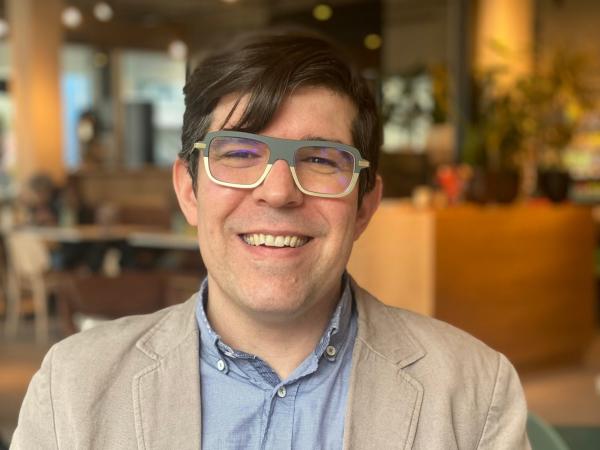 Photo source
Guardian Glass
An interview with Jonathan Brunette, ESG & Certification Manager at Guardian
Float, coated and laminated glass product ranges manufactured in Europe by Guardian Glass have attained Bronze level Cradle to Cradle re-certification. Jonathan Brunette explains what is required of companies that apply for product certification, the challenges they face, as well as the advantages of using Cradle to Cradle certified products in buildings.
In November 2022, three Guardian Glass product ranges - float, coated and laminated glass -manufactured in Europe were officially Cradle to Cradle Certified® (C2C Certified®) for the second time to Bronze level version 3.1. The recertification involved an independent third party assessing the safety, circularity and responsibility of our materials, products and processes across five categories of sustainability performance: Material Health, Material Re-utilisation, Renewable Energy & Carbon Management, Water Stewardship, and Social Fairness.
Cradle to Cradle Certified® is an advanced science-based, multi-attribute certification program for designing, making and verifying materials that are considered safe, circular and responsibly made. The standard encourages continuous improvement over time by awarding certification on the basis of ascending levels of achievement. Each certification level (Basic, Bronze, Silver, Gold and Platinum) represents increasingly rigorous achievement across the five categories of performance.
Q - What has changed compared to the previous certification?
The three product ranges initially attained C2C Certified Bronze level version 3.1 certification in December 2019. These same products are now re-certified overall to Bronze level version 3.1. However, Guardian Glass is now also one of the first float glass companies to meet some of the more stringent requirements of version 4.0. The three product families are at least C2C Certified Bronze level version 4.0 in three out of five performance categories (some of which have changed from version 3.1): Material Health, Product Circularity, and Water & Soil Stewardship.  Float glass manufactured in Europe is C2C Certified Gold level version 4.0 in the Material Health performance category, meaning that 100% of substances were assessed. This demonstrates our continuous improvement, transparency and commitment as a company to Environmental Stewardship. We have a transition timeline and we are motivated to meet our target of attaining C2C Bronze level version 4.0 in all five performance categories in the future.
Q - What is the difference between version 3.1 and version 4.0 and why does this matter?
C2C Certified version 4.0 has more stringent requirements than version 3.1. Lots of effort is required from many different areas of our business. There are more detailed assessments, more data collection is required, and the level of scrutiny increases across all of the five performance categories.
For example, version 4.0 has new frameworks for Product Circularity, as well as expanded requirements in Water & Soil Stewardship to ensure Guardian is doing its part to improve the quantity and quality of clean water and healthy soils available. Version 4.0 Material Health requirements are now better aligned with leading chemical regulations and other standards, including a new Restricted Substances List. Achieving the recertification of products in version 4.0 requires commitment and continuous monitoring in order to improve in many areas: achieving this is another big step forward for Guardian Glass in terms of aligning its manufactured products with the Company Vision of "helping people improve their lives by providing products and services they value more highly than their alternatives, and do so responsibly while consuming fewer resources". This vision involves producing glass products that minimize environmental impacts while helping to reduce energy usage and increase comfort in buildings. In fact, there's a lot of similarity already between our own environmental stewardship strategy and C2C philosophy.
Q - What is asked of companies who wish to have their products C2C certified and what challenges need to be overcome?
Companies should not underestimate the amount of time and effort required. A lot of the work required is based on data collection and coordinating with operational and environmental, health and safety (EH&S) teams. In terms of resources, around 60 Guardian Glass employees were involved globally in these activities. For example, in the Water & Soil Stewardship category, a lot of work was required in demonstrating our compliance and ensuring our activities comply with the local laws and regulations for each production plant. A lot of effort was spent demonstrating our compliance with chemical regulations too – which process chemicals are being used at our plants, in which quantity, and ensuring there are no restricted or prohibited substances. How much water we use and how much do we discharge back into the environment was also assessed, as well as how we properly handle wastewater.
Under the Social Fairness category v3.1 Bronze, the C2C Certified Products Innovation Institute ensures we have the appropriate tools, measures and controls in place to mitigate potential higher risk areas. A streamlined self-audit is conducted to assess the protection of fundamental human rights, management procedures aiming to address any identified issues have been provided, a full social responsibility self-audit is complete, and a positive impact strategy is developed (based on UN Global Compact Tool or B-Corp). This is the level of detail the C2C audit reaches.
There is a lot of discussion taking place in the glass industry today about low carbon content glass products and how some glass manufacturers are increasing the percentage of recycled or broken glass (cullet) going into their products. While this is important, it must be recognised that this represents one aspect of becoming more sustainable as a company. Applying our Stewardship Framework encompasses so much more than just using recycled glass in our production. It involves assessing many different aspects related to environmental, social and governance categories. The Cradle to Cradle certification is a continuous and independently third-party verified process, which if you are not seriously committed, you won't last the distance.
Q - What are the advantages of using C2C Certified Products in a building?
The Cradle to Cradle Building Charter encourages architects and designers to create environmentally responsible buildings that have a positive impact on the communities where they are built. Incorporating a wide range of C2C Certified Products and materials is one of the options to help achieve this. Indeed, a growing number of brands, organisations and green buildings standards such as LEED, BREEAM and WELL recognise the Cradle to Cradle Certified Product Standard as a preferred product designation for making more responsible purchasing decisions. All C2C Certified Products and materials from different manufacturers are stored on a searchable database which can be accessed by architects and designers to help them make more informed decisions.
In the LEED standard, for example, C2C Certified Products can help contribute points under the LEED version 4 green building rating system. Choosing C2C Certified Products can earn project teams up to two points for Materials & Resources Credit 4, Building Disclosure and Optimization – Material Ingredients.
One point can be earned for Material Ingredient Reporting, which rewards project teams for selecting products whose chemical ingredients are inventoried using an accepted methodology. Understanding a product's chemical composition is a necessary first step in working toward chemical optimisation. This credit encourages manufacturers to engage in the chemical inventory process. However, in order to earn this point, at least 20 permanently installed products must be C2C Certified version 3.1 Bronze level or higher.
An extra point can be earned for Material Ingredient Optimization. This rewards project teams for selecting products that have gone beyond the inventory stage and have been optimised to exclude priority chemical risks such as carcinogenicity, mutagenicity, and reproductive toxicity. This point encourages the use of products whose chemical composition has been both assessed and optimised. To earn this point, at least 25% (by cost) of permanently installed products must be C2C Certified version 3.1 with a Silver, Gold, or Platinum achievement level in the Material Health category. Products that are Gold and Platinum level in Material Health are valued at 150% of cost, which is the case for Guardian Float glass (v4.0 Gold in Material Health).
For advice and guidance on environmental certification and how the Guardian range of glass products can help make your building more energy efficient and raise your LEED or other building certification program score, we have a team of experts who can help.
Cradle to Cradle Certified® is a registered trademark of the Cradle to Cradle Products Innovation Institute.
About the Expert: Jonathan Brunette
Jonathan Brunette is ESG & Certification Manager at Guardian. He works closely with our teams to help ensure our products and processes comply with all law & regulations, and meet customers' expectations and requirements in terms of Environmental Stewardship. His areas of expertise in products certifications and standards include Cradle to Cradle, CE Marking, CEKAL, Environmental Product Declarations (EPDs), FDES (Fiches de Déclaration Environnementale et Sanitaire).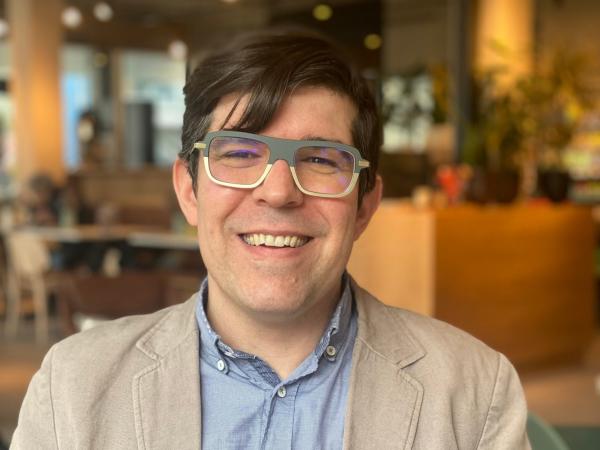 600
450
Guardian Glass
2023-02-24T11:00:00
Cradle to Cradle Certified® – demonstrating continuous improvement in glass manufacturing
glassonweb.com