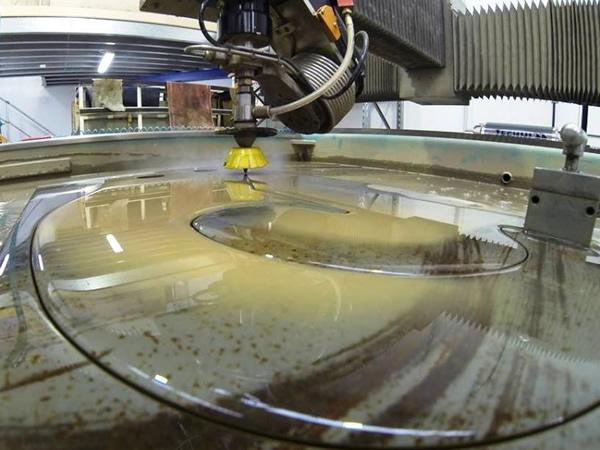 Photo source
www.techniwaterjet.com
When Aaron Chambers opened up a cutting business back in 2008, he knew he wanted his shop to be more diverse than other shops.
That's why he researched different waterjet manufacturers and came to rest on TECHNI Waterjet™.
It was a pretty easy choice for me. I looked at all my options and decided I wanted to go with an Australian made machine as I knew the quality of the TECHNI machines was world class. It also helped that the Techni head office was local, so if we needed any support, the guys were very close,

– stated Owner Aaron Chambers.
Soon after he opened his business and the business began to grow, Chambers knew he needed more support. That's when his brother Warrick Chambers came on board to assist with sales and project management.
Since then, their business has taken off and they are finding different ways to increase their business and still keep costs down. That is the main reason they looked into adding solar panels on their building.
When we purchased the solar system, we had only just moved into our new facility a couple of months earlier. At the time, we were only running the two waterjets, but we also had ordered our new 6m TECHNI machine, which was due to arrive in a month's time. My brother, Warrick and I are always looking at ways we can improve the business, both environmentally and financially. By adding the 231 solar panels on our roof, this gave us the ability to ease the load on our electricity demand, consequently improving in these areas,

– said Chambers.
Not only are the savvy business owners lowering their electricity bill with solar panels, but they also installed TECHNI's Quantum NXT™ (Electric Servo Pump) 66Dual, which is 60% more efficient than standard hydraulic intensifier pumps.
Aztech Cutting Solutions was used to operating with standard hydraulic intensifier on their first Waterjet machine, but when they swapped out the old technology with the new innovative technology of a Quantum NXT™ (ESP) their savings continued to increase.
With the use of the solar panels coupled with the energy savings from the Quantum NXT™ (ESP), we estimate that we'll be saving anywhere from $12K – $16k per year on electricity,

– said Chambers.
Forward thinking, hard work, and excellent customer service have paid off for Aaron Chambers and his brother, Warrick Chambers.
I started the business back in 2008 as I thought there was a gap in the market for a waterjet cutting job shop here in the area. At the time I didn't really know which way the business would go, but I was confident that we could build a strong business providing a quality service. Eight years later, we now have three TECHNI Waterjet machines running 10 hours a day, we've moved into a new 1000 sq/m factory and the business is continuing to expand. We are beginning to toy with the idea of a 4th TECHNI Waterjet Cutting System,

– stated Chambers.
Aztech Cutting Solutions cuts most everything from 50mm Bissalloy steel on one waterjet to 2mm Aluminum on the second waterjet to 20mm Marble on their third waterjet. They have also added the PAC 60™ Five Axis Cutting Head to their waterjet for bevel cutting and taper compensation.
The PAC 60™ Five Axis Cutting Head has added another arm to our business, which has opened doors to a variety of different customers,

– said Chambers.
Endless cutting possibilities and dedication to excellence are what set this business apart from others in the cutting industry, making the team at Aztech Cutting Solutions true industry leaders.
It's never a boring day here at Aztech Cutting Solutions. We're often called upon to cut some weird and wonderful jobs for someone. We are now getting business from right across the country, so we're fielding requests from all industries, big and small, which definitely keeps us on our toes,

– said Chambers.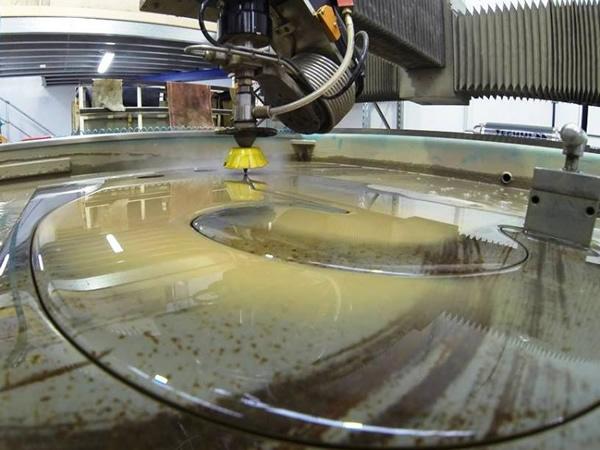 600
450
www.techniwaterjet.com
2017-01-17T05:55:00
Aztech Cutting Solutions
glassonweb.com