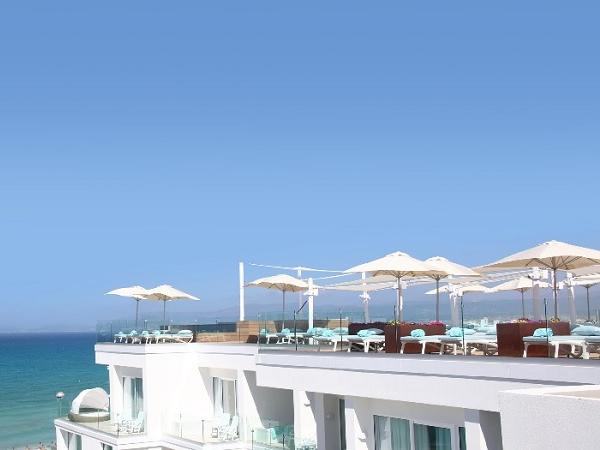 Photo source
www.comenza.com
The participation of Comenza's Technical Office has been key for the project's success, as it provided continuous support throughout the railing systems installation.
Until the reopening of the Iberostar Playa de Palma 5*, Iberostar did not have any maximum category establishment in this strategic area of the island, a key location for high-class tourism visiting Palma.
The refurbished Playa de Palma is located right in first-line of the Palma beach, and just across the street from the promenade.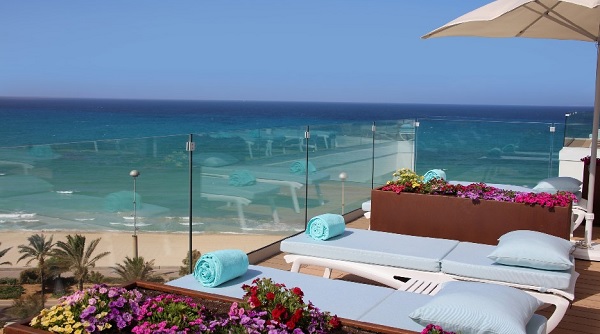 Iberostar launched an ambitious reform project that required an investment up to 18 million euros. A substantial one, and the results finally matched the investment: the establishment gained a star thanks to the project, and is now a preferred option for the high-class tourist staying at the beach area of Palma de Mallorca.
In addition, the Iberostar Playa de Palma was one of the winners of the last edition of the "Rethink Hotel Awards" for sustainable hotel rehabilitation projects. 
The renovated and luxurious Iberostar Playa de Palma has now 182 completely redesigned spacious suites and rooms.
In every single one of them the Mediterranean light has been intelligently used as a design tool for the development of the spaces, using large windows that give full access to fully transparent and spacious terraces and balconies.
In fact, the privileged sea views and the shiny Mediterranean light become the main characters in the interior design of the rooms. The clean, elegant design of the interiors in shades of white, blue and green, reinforce such sensations.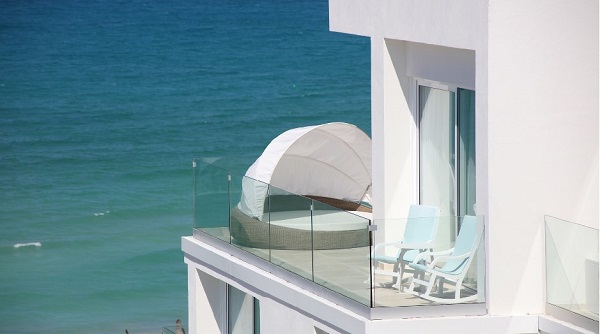 Comenza's GlassFit SV-1300, as installed on the terraces, on the Infinity Pool located on the roof of the hotel, and elsewhere in the facility, blends in a stitch-free manner within the project, thanks to its minimalist, elegant and unique design.
On one hand, provides a fresh and decidedly modern face to the hotel facade; and on the other hand, they allow spectacular views without barriers of any kind to the hosts of the suites and rooms.
Also, as environmental and sustainable friendly measures, the hotel has implemented the use of renewable energy, as well as facilitating the entrance of natural light to reduce the amount of energy used on a daily basis. Comenza's glass balustrades systems have key elements to achieve this.

Another reason why those responsible for the project decided to opt for Comenza's GlassFit SV-1300 glass railing systems is its guaranteed security. GlassFit SV-1300 frameless glass railing system has been tested and certified by Applus+ as compliant to the strict requirements of the Spain's CTE for private uses.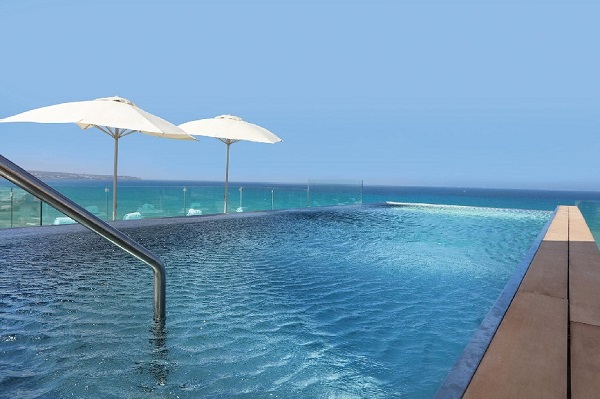 The work of Comenza's Technical Office has been key for the final success of the project, consistently supporting the installer Miquel Sineu, by providing recommendations on the glass panes, MFE tests, anchorage recommendations for this particular project; as well documenting the project with technical specifications, construction details CAD files, testings, certificates and descriptive reports.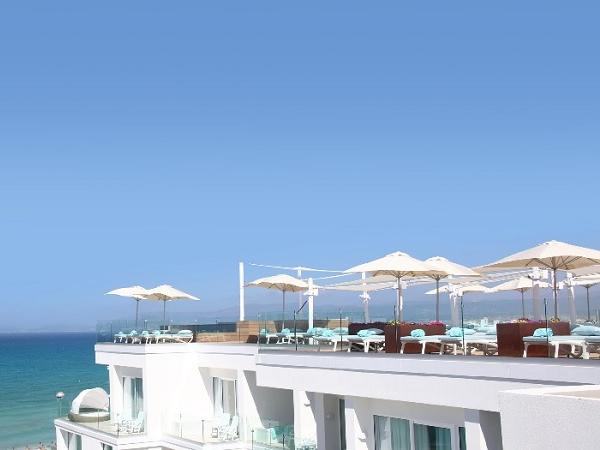 600
450
www.comenza.com
2017-06-01T07:30:00
1000 metres of GlassFit SV-1300 in the renewed Iberostar Playa de Palma 5 *
glassonweb.com