Intelligent Glass (also known as switchable glass) is a premium technology that sees its best features shine in luxury environments such as contemporary homes, offices, leisure venues and healthcare.
Switchable Glass in homes is becoming an increasingly sought after innovation, especially as more people are looking to renovate, extend and improve their current homes as an alternative to moving out.
In addition to being a sophisticated and futuristic technology, our glass also boasts minimalist styling that's sure to wow.
With excellent insulating properties against heat loss, UV light and sound transmission, our range takes energy performance seriously with double glazed switchable glass that offers warm edge spacers, low E, low iron, and an argon filling.
It's also as simple as a light bulb to operate, providing instant switchable privacy at the press of a button.
Able to be integrated into room control and automation systems, Intelligent Glass products work as an excellent addition to top end hi-tech environments.
This is particularly prevalent as smart home technology increases in popularity.
The applications of this technology are limited only by your imagination and vary greatly. As a manufacturer, we can make our products to exacting precision, enabling us to meet the requirements of architects, interior designers, property developers, builders and contractors.
We have manufactured and supplied switchable technology in a wide range of sectors, including residential, retail, hospitality, healthcare and even leisure.
So, no matter which industry your project falls under, Intelligent Glass will be there to support you with our expertise and knowledge.
A few typical uses of our switchable glass are as follows-
Double Glazing
Benefiting from the combined advantage of thermal performance and instant privacy, this durable solid state technology replaces the need for blinds or curtains, offering enhanced control and comfort to users.
The PDLC switchable layer is coated on the inner surface of a panel of glass, then combined with a second panel to form a sealed unit.
Utilising a warm edge spacer bar with an argon filled air gap between offers superb insulation and performance.
We can even tailor the glass to your requirements, offering low iron and low E coating options to provide the most efficient switchable glass on the market.
Easy to install, just like any standard double glazing sealed unit, you can enjoy the benefits of switchable and insulated glass without the need for maintenance or special cleaning requirements.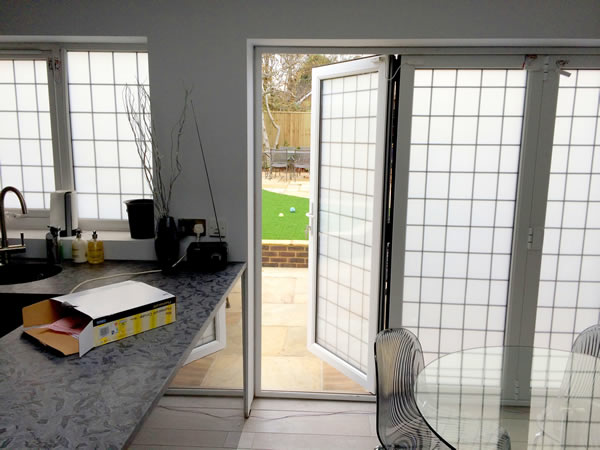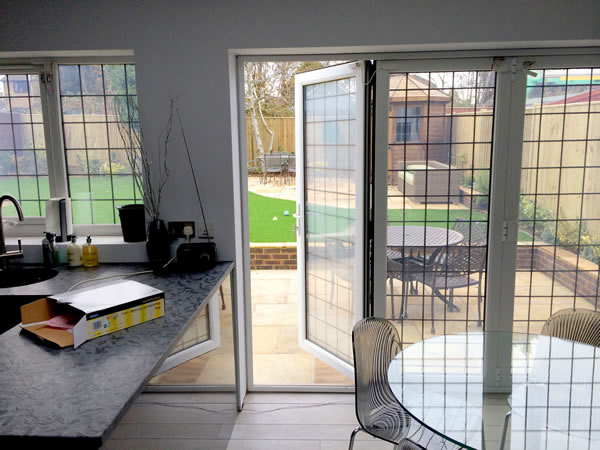 Bathrooms
A common application of our technology is for shower/wet rooms and hotel bathrooms, providing stylish discretion for your customers.
Between our switchable double glazed units and our switchable laminate glass, we have your bathroom privacy needs taken care of.
Switchable double glazing offers a great alternative to blinds and curtains, which are often a source of difficulty in bathrooms, both in terms of style and in maintenance.
Switchable laminate glass is also very popular in bathrooms, enhancing any wet room divider, shower screen or dividing glass wall, stylishly partitioning a bedroom or en-suite.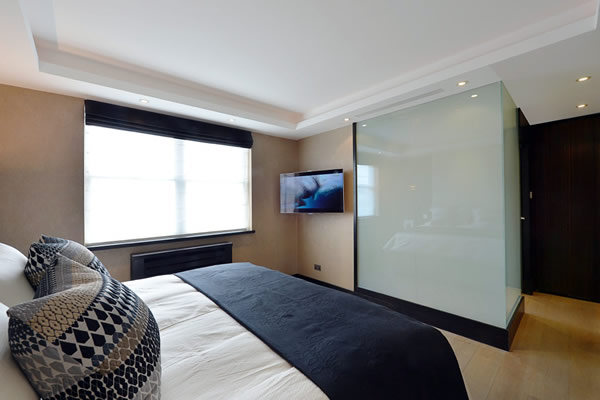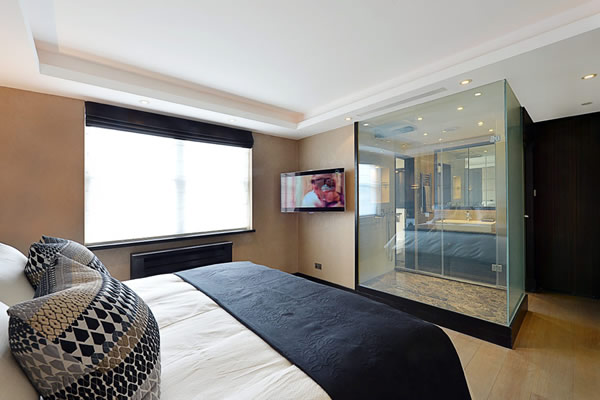 Partitions & Doors
Our switchable glass offers more applications for partitioning than just in bathrooms. Great for use all over the home, we can turn any glass, acrylic or plexiglass into switchable privacy glass.
Using switchable technology makes achieving the desired cutting edge design possible, adding an interior design wow factor that binds and curtains just can't match.
Some of the more exciting applications we have seen recently involves automating our technology.
For example, by placing switchable glass in an automatic glass door, the clients were able to automate the glass's transparency to only activate when the door opens, providing privacy the rest of the time.