Health Care Needs An Alternative to Privacy Curtains
Privacy requirements are extremely important in the health care industry. Typical privacy solutions such as privacy curtains create issues in that they can be difficult to clean or change.
Our switchable privacy glass is easy to clean- simply wipe it down to ensure a more hygienic alternative to those germ-covered curtains and blinds.
Increasing pressure on health care systems worldwide means that staff must prioritise their activities. Studies have shown privacy curtains in hospitals are teeming with harmful and drug-resistant bacteria, including VRE and MRSA. 
Since medical staff in the UK are only required to clean privacy curtains every 6 months, the cleanliness of this privacy solution ranks fairly low on the list, as Dr Allison McGeer, head of infection control at Toronto's Mount Sinai Hospital describes 'Changing bed linen, that's easy. Changing privacy curtains, on the other hand, is a pain in the neck.'
However, the Cleveland Veterans Affairs Medical Centre in Ohio conducted a study in 2008 which found that at least 42% of privacy curtains were contaminated with a harmful bacteria. In light of this study, there is a strong case to argue that a more hygienic privacy solution standard is needed for the industry.
A More Hygienic Answer
Our switchable glass offers a privacy solution with a surface that is easy to clean and maintain, whilst providing a superior solution that works instantly and can be operated from up to 25m away.
These impressive features assist with more than just enhancing your facility's hygiene or making the lives of your staff easier, they will also go a long way in helping to generate interest in your hospital or clinic.
Technology in health care is a hot topic at the moment, and recent years has seen numerous media articles referring to facilities who are pioneers in this area. Having switchable glass installed in your facility will increase the chances of positive media interest as well as igniting curiosity amongst your patients.
An additional benefit of switchable glass is seen in its ability to double up as a projector screen, assisting with diagnoses, education in teaching hospitals or for basic display purposes.
Even in the event of a power cut, switchable glass will revert to its frosted state, preserving the dignity of your patients as well as maintaining its projection functionality.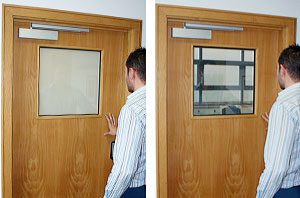 By integrating switchable glass into door panels, it allows health care facilities to use new areas for privacy which they may not have considered before. Our Switchable Vision Panels are a great solution to utilising free rooms with little or no disruption during installation. 
Powered by a replaceable AA battery pack and concealed within the door, our Switchable Vision Panels work independently of mains power. This gives excellent flexibility making them ideal for health care facilities.
Switchable technology can play a very important role in the healthcare market, with so many potential applications, we have seen switchable glass installed in operating theatres, treatment rooms, research labs, patient rooms or even meeting rooms. This technology is ideally placed in health care facilities, as its clinical styling will look great in most related environments.
Case Study: Wokingham Medical Centre
A great example of how well switchable technology works in hospitals can be seen in Wokingham Medical Centre. Barbara Weiss Architects (BWA) completed an award-winning refurbishment in which switchable glass was specified to help combat lighting concerns.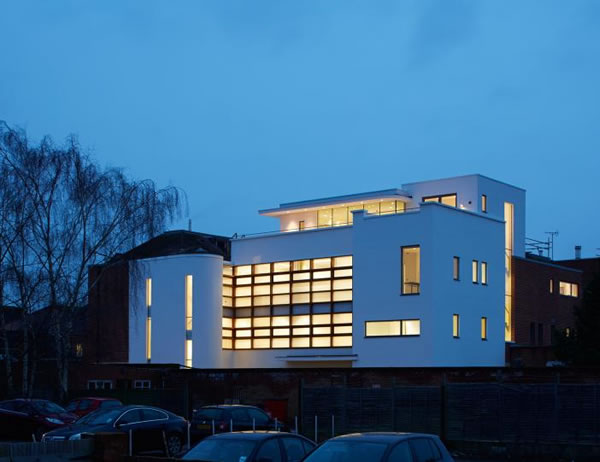 As Weiss, director of BWA, explains, 'Bringing natural light into the deep-set building was a priority . . . In response to privacy and infection control requirements, "intelligent" smart glass was specified to the curtain wall.' A total of 56 switchable glass double glazed windows were installed in GP treatment rooms.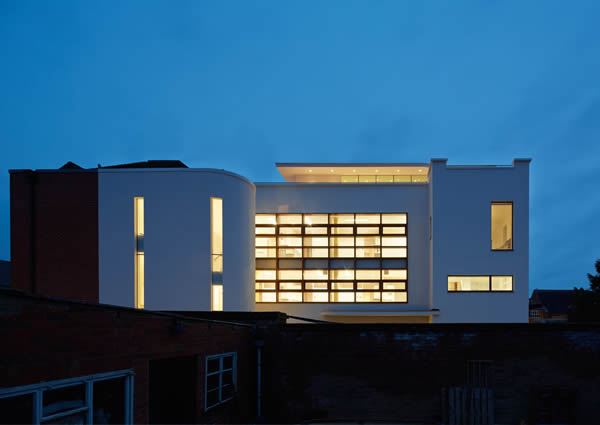 This provided doctors with the ability to offer their patients privacy or daylight at the press of a button.
There are countless ways you can apply this technology- the applications are limited only by your imagination. We can manufacture single panels for smaller facilitates or even bulk orders for large scale projects such as refurbishments.