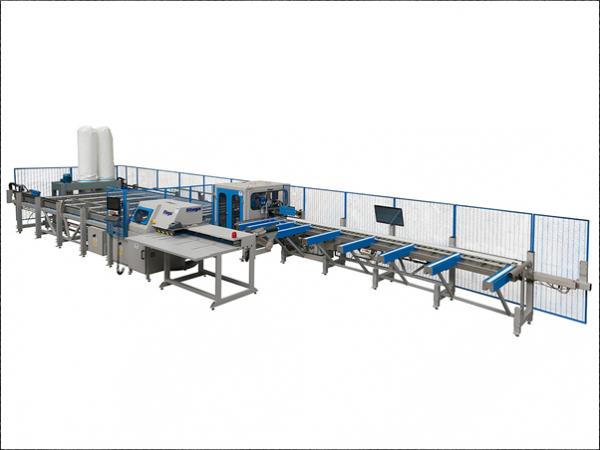 Photo source
www.stuga.co.uk
The Stuga ZX5 sawing & machining is a popular and proven investment.
In 2018 David Aldam visited the Stuga headquarters in Gt Yarmouth, Norfolk, to discuss automated sawing & machining as a possible investment for his business based near Newton Abbot. The company is called Sliding Doors and Windows and was created by David's father, Peter, in 1980 when it built aluminium patio doors that were supplied throughout the UK.
The company turned to uPVC by popular demand in 1996 and is now a very well established and busy new-build fabricator using the Eurocell profile system. Having grown to over 500 windows per week and employing 45 internal and external staff David felt he needed to automate the sawing and prepping operations in order to create efficiency and consistency in his window and door fabrication facility.
At a Eurocell seminar David had been recommended to Stuga by a satisfied fabricator who had two Stuga ZX4 machines in full operation. Stuga were at this time promoting the relatively new ZX5 which is the fastest, most accurate and most reliable sawing & machining center that Stuga has ever created. After seeing the ZX5 running David was so impressed he placed an order.
The reasons David stated for choosing the ZX5 were mainly based on Stuga being a British manufacturer using all British resourced components, capability of the ZX5 to achieve everything required, the shape and size of the machine fitted perfectly in the space available and Stuga were prepared to work with the software company David had used for many years.
In addition David felt he was made very welcome on his visit and was able to see how the renowned back-up team worked whilst also meeting many of the technicians who work behind the scenes with a view to giving the absolutely best technical service possible.
As the industry matures it naturally changes but for Stuga this seems to create a demand for more features on its machines to attempt to further reduce operator skills and eliminate more errors. Utilising the great amount learnt from strong sales of the previous ZX4 model Stuga have incorporated new ideas and new technology.
The big step changes in the ZX5 design come from the new gripper system that is designed to overcome challenges created by the trend towards more profile chambers. The new gripper always grips totally positively allowing the powerful CNC drives to perform at their maximum power constantly as well as create optimum acel/decel thereby improving cycle times.
The machine also grips in exactly the same positive position on both the sawing and machining modules. The ZX5 is a sawing module working in tandem with a machining module to eliminate most situations where the two operations might have been delayed whilst one waits for the other.
Along with a considerable buffer/transfer table this modular approach is far superior to most 'inline' sawing & machining centers where delays between the two processes can be clearly witnessed.
For discerning fabricators the ZX5 improves output and quality and can produce in the region of 800 to 1,100 windows per week depending on styles, size, product mix and operations deployed. The machine is entirely British built utilising parts built or resourced here in the United Kingdom and is designed by British designers for British profile systems.
Stuga has been building sawing centers and machining centers for more than thirty years. To date Stuga has sold fourteen ZX5's and installed nine of them. Fabricators installed so far include CMS Enviro (two machines), Customade Livingston, Astraseal, Britannia Windows, Sliding Doors and Windows, Inverness Glass, Sidey Construction and Glazerite North.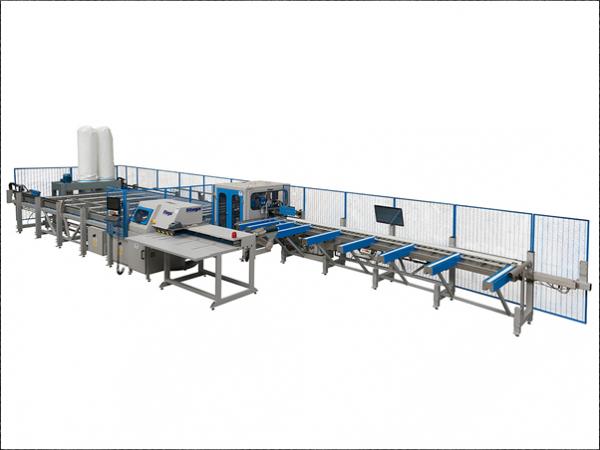 600
450
www.stuga.co.uk
2019-05-02T08:27:14
ZX5 hots things up at Sliding Doors and Windows
glassonweb.com