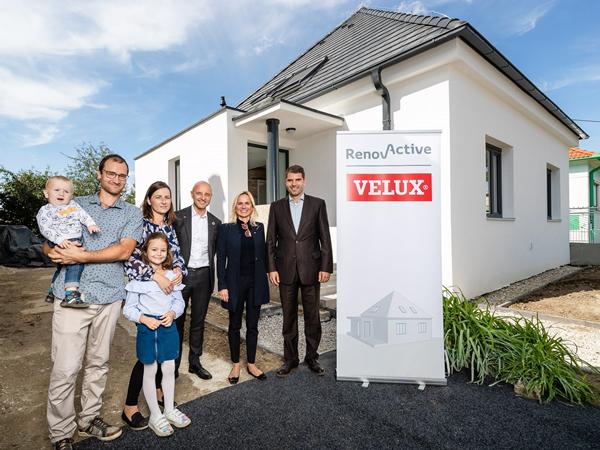 A free-to-download renovation guide provides a sustainable solution to the ageing building stock in Slovakia and neighbouring countries.
The VELUX Group officially opened a model house in Sala today, which is renovated according to seven principles that form the basis for the RenovActive concept. An online guide is also launched, explaining how to make healthy, energy-efficient and sustainable living environments out of houses similar to this in the region.
"This unique renovation concept is in the spirit of the VELUX Group founder's desire to create products useful to society. This home has a new a new lung and thereby a new life for one family today in Slovakia but if RenovActive resonates well here, we will address the urgent need to renovate Europe's ageing building stock, while making modern, energy-efficient and affordable homes that are healthy for people to live in. That's a sustainable solution, which most societies cannot say no to", says Peter Bang, Executive Director & CFO, The VELUX Group.
A new phase for RenovActive with great potential
This model renovation of a typical square house from the 1970s is expected to inspire people in Slovakia and other countries nearby about how to renovate their homes in a financially optimal way, while achieving a healthier and more energy-efficient home to live in.
"In Slovakia, there are 950,000 family houses. Only about 37% of them have undergone renovation. Several hundred thousand houses are still waiting for renovation", explains Dagmar Plevačová, General Manager of VELUX, Czech Republic.
"Analysis shows that improving housing comfort and achieving energy savings motivates Slovaks to renovate, and RenovActive offers them solutions for both."
Energy savings, more space and healthier living
Due to the renovation, the total energy savings in the RenovActiv house in Salo are up to 80 percent and the living area is increased to 115 m2, by building rooms in the attic. The house is also healthier to live in with more daylight and fresh air than previously.
During the next two years, the living conditions for the Hučkos' family (of two adults and two children) will be monitored according to key parameters and in co-operation with the Department of Building Services of the Slovak University of Technology in Bratislava.
About unhealthy living environments and renovation in Slovakia
Half of the Slovak population live in detached or terrace houses. In most cases their inhabitants are also their owners. The condition of the house and its possible renovation is thus the responsibility of the owner. Most of the buildings in Slovakia had been built by the end of the 1970s. These buildings are far from meeting present-day criteria concerning energy consumption and indoor environment quality.
According to the Healthy Homes Barometer, an independent annual report based on pan-European data investigating the link between homes and health, which VELUX has been publishing for five years, every sixth Slovak is not satisfied with their quality of living and 21 percent of Slovakian families report energy poverty as an issue.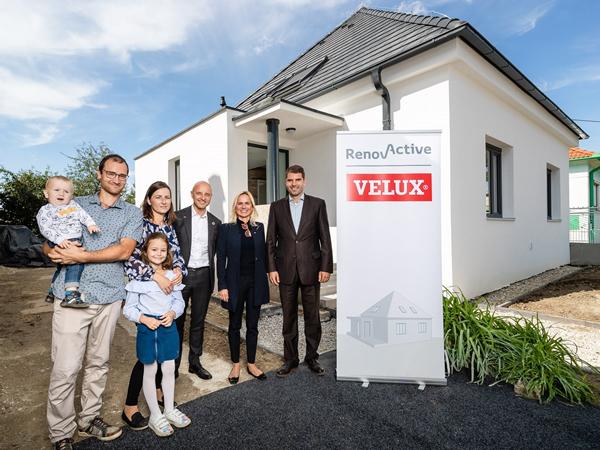 600
450
velux.com
2019-09-12T09:16:24
VELUX makes new inroad into Central Europe with opening of RenovActive house in Slovakia
glassonweb.com