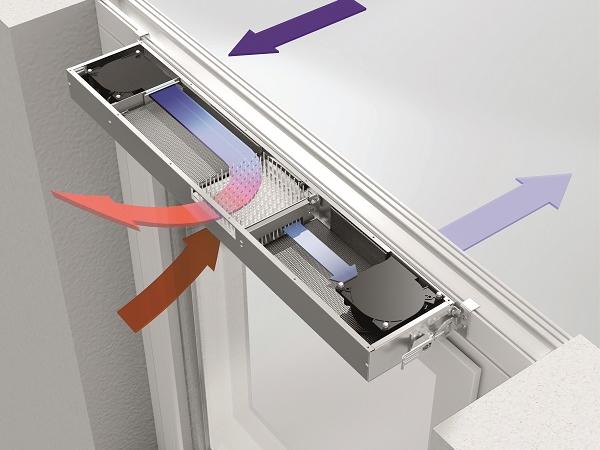 Photo source
Schüco International KG
Damp protection in residential construction
Decentralised ventilation solutions that are integrated in windows offer many benefits for newbuilds and renovation projects. For example, they can be regulated for specific users, allow flexible use of space and prevent the need for visible, high-maintenance wall outlets.
Schüco supplies decentralised ventilation solutions for its PVC-U windows to suit every building project and every requirement. The Schüco VentoTherm automation system with heat recovery optimises energy consumption, indoor climate and air quality.
The demand-driven Schüco VentoPlus air supply unit automates a regulated air volume flow and ensures damp protection and prevention of mould. The Schüco VentoAir window rebate ventilator is the solution for independent basic ventilation without draughts. 
The high level of weathertightness of new building envelopes, as well as uncontrolled or insufficient ventilation, often lead to a high degree of humidity in residential buildings, which results in both structural damage and health risks.
If ventilation is provided in the conventional way as and when required with windows in the tilt or turn position, this may allow noise, particulates and allergenic pollen to enter the rooms, while precious heating energy is lost to the outside.
Open windows are also a welcoming invitation to burglars. Pioneering ventilation systems with a high level of user comfort can remedy this. There are three decentralised ventilation systems available for Schüco PVC-U windows.
Schüco VentoTherm
The Schüco VentoTherm ventilation and extraction system integrated in the window with heat recovery is a multifunctional system solution for controlled air exchange. In addition to a pleasant indoor climate with optimum air quality, the system offers a further benefit.
It has a heat distribution level of up to 45%, meaning that ventilation energy losses can be reduced by up to 35% compared to manual ventilation with an open window. A central element of this system is a Class F7 external air filter in accordance with DIN EN 779. It prevents particulates, allergenic pollen and insects from entering the room.
Fresh, clean air is the result. Schüco VentoTherm can be run by means of an operating unit integrated in the outer frame with two ventilation levels or one automated level. With automated ventilation, sensors respond to the ambient air quality and the humidity, switching on the room ventilation independently.
Schüco VentoTherm can also be integrated in the central building management system by means of bus control. The system emits minimal noise, making it suitable for use in bedrooms.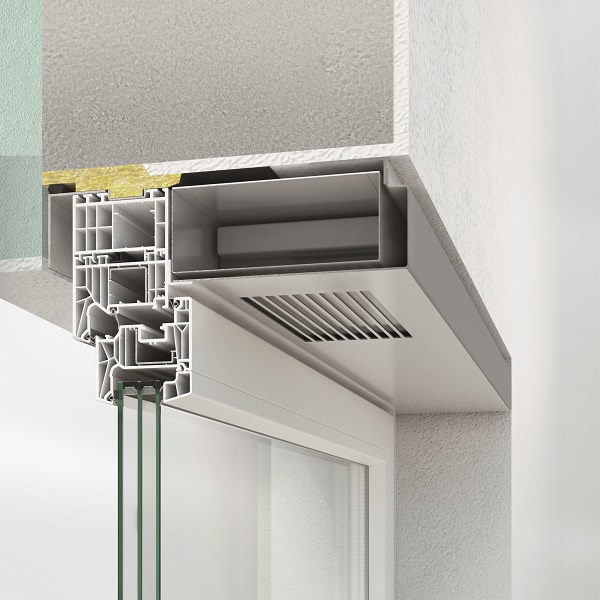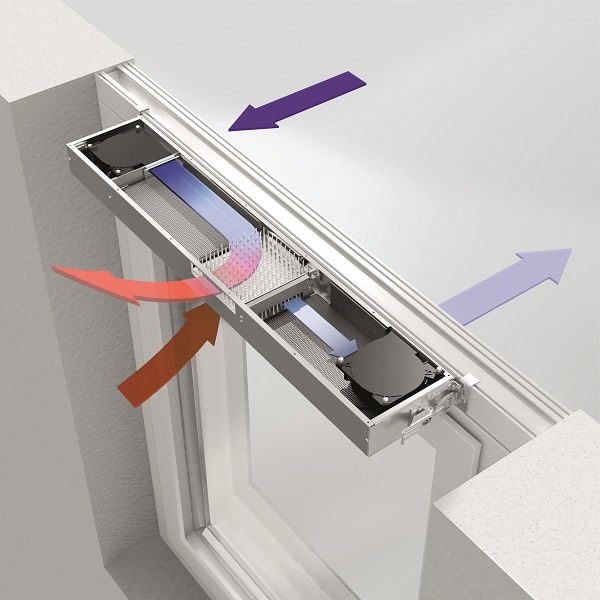 Schüco VentoPlus
The Schüco VentoPlus ventilation system is a demand-driven air supply unit which can be mounted on the outer frame, on an extension or on a vent profile. An integrated, mechanical humidity sensor regulates the air volume flow, providing room ventilation to suit requirements.
The ventilation system removes moisture by means of cross ventilation, taking account of the physical properties of the building. The risk of mould growth is significantly reduced. Schüco VentoPlus can also be used as an external air inlet in conjunction with shaft ventilation or an air extraction system.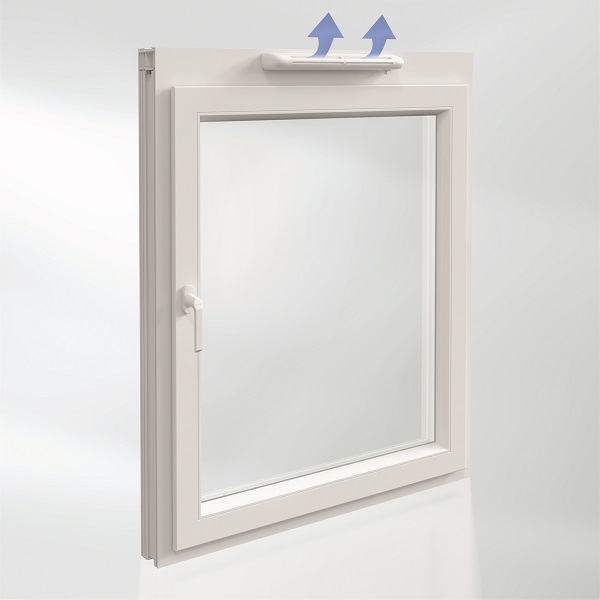 Schüco VentoAir
The Schüco VentoAir window rebate ventilator regulates the ventilation required in residential buildings, including dehumidification, without any intervention from users. The system is based on equalising the difference in pressure between outside and inside.
To do this, the pairs of ventilators operate purely mechanically. In the event of high winds, the ventilator flap regulates the inflowing air, thereby preventing unpleasant draughts.
Schüco VentoAir is inserted almost invisibly in the outer frame rebate of the window. The system can also be used in conjunction with shaft ventilation or air extraction systems.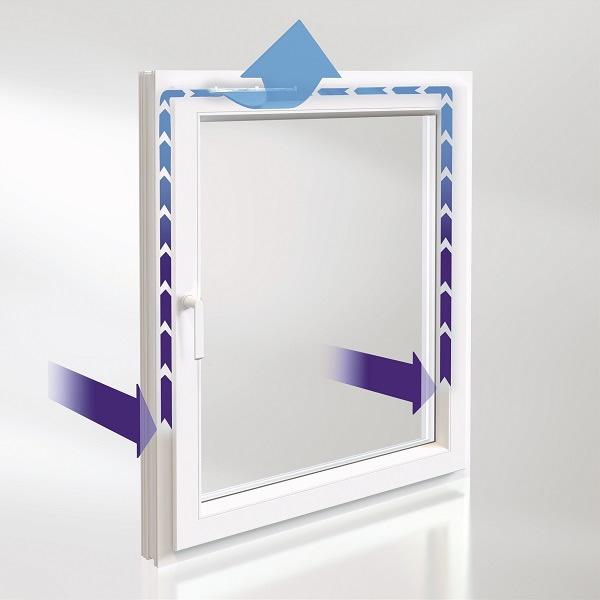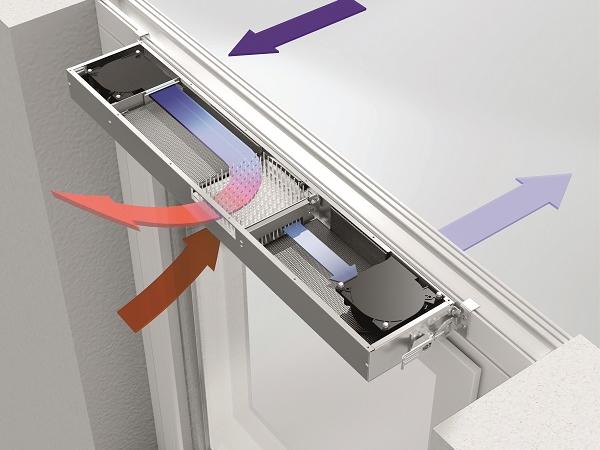 600
450
www.schueco.com
2017-11-21T08:00:00
Three decentralised ventilation solutions for Schüco PVC-U windows
glassonweb.com