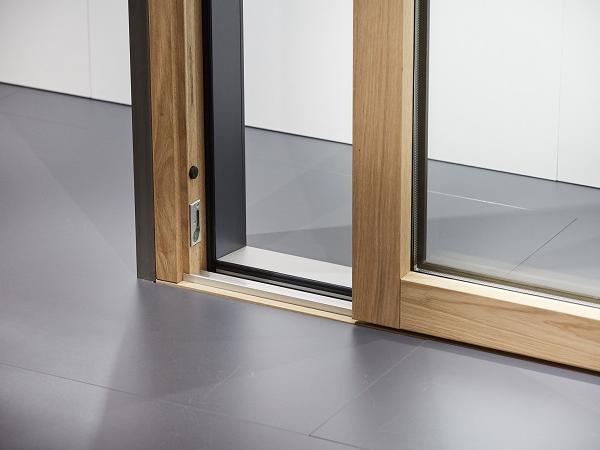 Photo source
Special conditions call for special means and ways. With extreme climatic conditions becoming increasingly frequent, such as wind, storms, hail or heavy rain, coupled with special construction regulations, standard windows are often not enough. In order t
A single solution, extensive expertise: Roto "Patio Inowa" for sliding windows and doors with timber-aluminium design.
Special conditions call for special means and ways. With extreme climatic conditions becoming increasingly frequent, such as wind, storms, hail or heavy rain, coupled with special construction regulations, standard windows are often not enough. In order to ensure that windows continue to work properly in the long term, it is crucial for the various components to be precisely coordinated.
In accordance with this maxim, Roto collaborated with four well-known partners to develop a solution that meets several requirements at once and is based on the "Patio Inowa" hardware for tightly sealed sliding windows and doors with timber-aluminium design.
Roto describes the development produced through collaboration with Gutmann (aluminium profiles), Deventer (sealing profiles), Homag (woodworking machines and systems) and Leitz (tools) as an "explicitly practice-oriented proposition" for window manufacturers thanks to the intensive coordination that took place between all parties involved. The fact that Roto was able to get the renowned window manufacturing company Erich Schillinger on board for implementation in production also plays a special role.
The test certificates awarded and an information brochure guarantee reliable and efficient procurement, production and introduction. The system also impresses with its long-term weather resistance, operating convenience and design.
The precise coordination of the individual components enabled even tighter sealing to be achieved, even though the closing pressure was reduced to the benefit of convenient operation. The innovative closing movement of the hardware perpendicular to the frame profile makes this special technical feature possible and also means that the sash no longer needs to be lifted.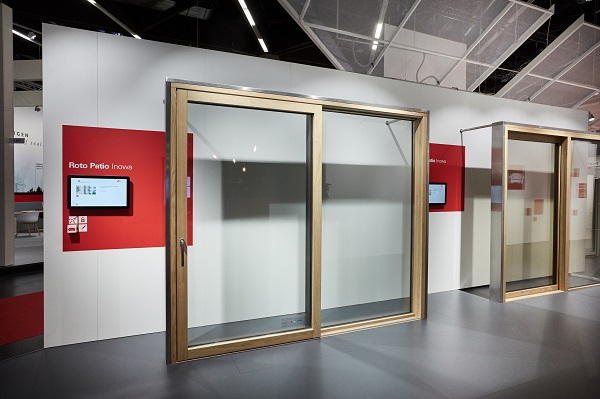 Smooth-running rollers result in practically effortless, silent and frictionless opening, sliding and closing of the elements, which can weigh up to 250 kg. The maximum dimensions for the external width and height of the frame are 3000 and 2600 mm. The concealed hardware technology made it possible for slimline timber profiles to be produced. The result is ceiling-height glazing for well-lit interiors and transparent facade designs.
It is critical for the availability of the various components to be guaranteed so that the benefits of exchanging expertise can have full effect in practice.
With the launch of the sliding window and door solution, Roto emphasises this with its unique selling proposition, making reference to the sales organisations of the technology partners with which it collaborates: "These sales organisations provide processors with everything they need, allowing them to start on production and marketing within a very short time, in no small part thanks to the ready-to-use system. This includes good sales opportunities."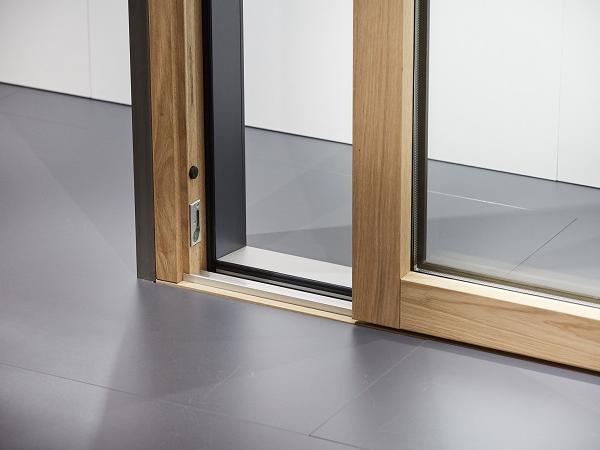 600
450
ftt.roto-frank.com
2018-07-23T08:00:00
Technological partnership for "Patio Inowa" sliding solution
glassonweb.com