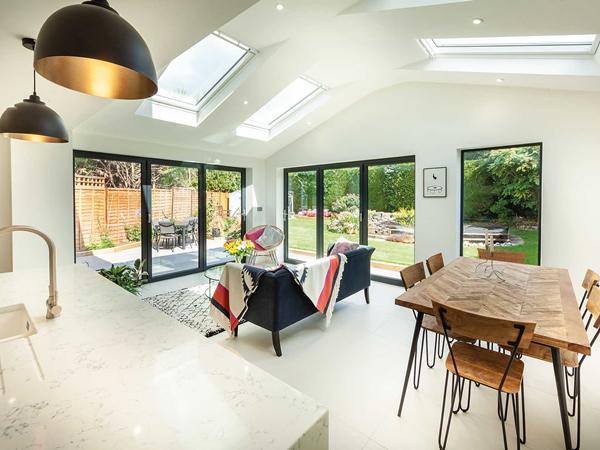 Photo source
www.sliders-uk.com
Sliders UK has reported sustained growth throughout the first half of 2019, driven by demand for aluminium and growth in sales of composite doors.
According to the door specialist this contributed to growth in turnover of 28% to June this year including a series of weekly year-on-year growth in excess of 45%.
Steve Mines, Sales Director, Sliders UK said: "We aren't quite breaking out the champagne yet. In common with the rest of the industry we saw some exceptional weeks and some less exceptional ones and that volatility in the market is something we're keeping a very close eye on.
"Averaged out over the first six months of the year, however, I believe we have reason to be pleased and it demonstrates that we're on the right track with the development of our product and service offer."
Sliders UK went through a management buy-out in April 2017. This triggered a major investment programme including the launch of a new night shift, boosting production capacity on aluminium bi-folding, French and sliding door lines, plus its composite door line by 60%, at the end of last year.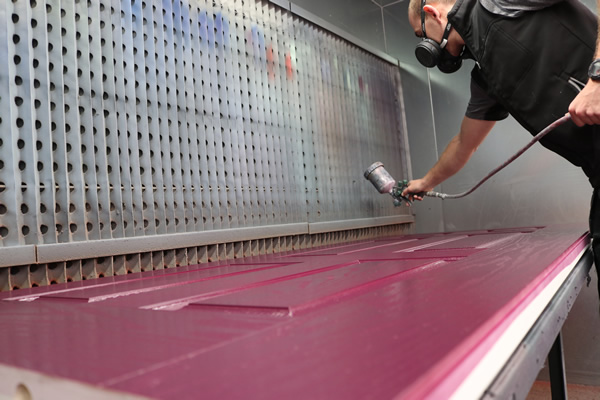 Sliders UK is able to supply composite doors in any RAL colour
The specialist door manufacturer has also launched a new in-house spray-painting facility, increasing flexibility of finish and shortening lead times on special order composite door colours.
The purpose-built facility, gives Sliders UK the flexibility to offer composite doors in any RAL colour. These are sprayed in high performance and environmentally friendly, solvent-free water-based paints and come with a full 10-year guarantee.
"Bowing composite doors have been putting a lot of pressure on installers over the last 12-months. We offer a door that is guaranteed not to bow beyond 3mm", said Mines.
"Compared to the claims that bowing tolerances on composite doors of 6mm or even 8mm are acceptable by some of our competitors, it's a message which seems to have hit home with installers."
He added that sales of the Ultimate Evolution Bi-folding Door, which employs a unique fully adjustable jamb and can be fitted in as little as 45-minutes, had also seen sustained growth, alongside its bi-folding and inline sliding offer from ALUK.
Mines said that this income was being reinvested in its manufacturing and distribution operations. This has included the addition of three new trucks to its nationwide distribution fleet at the end of 2018.
"We went into the MBO with a very clear vision of where we wanted to take the business going forward" said Mines.
"Two years in, we're now someway down the road but have further to go. This will include the launch of a series of what we believe are very exciting new products, which will deliver further opportunities to our customers, this year and into the next."
For more information contact sales@sliders-uk.com or visit the website at www.sliders-uk.com.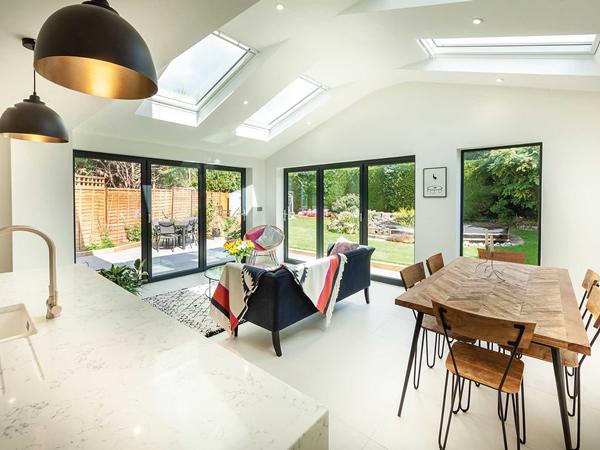 600
450
www.sliders-uk.com
2019-09-03T09:04:21
Sliders UK reports sustained growth on the back of investment
glassonweb.com