Photo source
www.fakro.com
Four roof windows flood the living space of a newly built villa as FAKRO once again delivers a personalised architectural solution.
Located in a panoramic position in the foothills of the Carnic and Julian Alps, the compact, single-family villa recently built in the hamlet of Qualso in Reana del Roiale (Udine) is an example of how the use of roof windows can radically transform the home.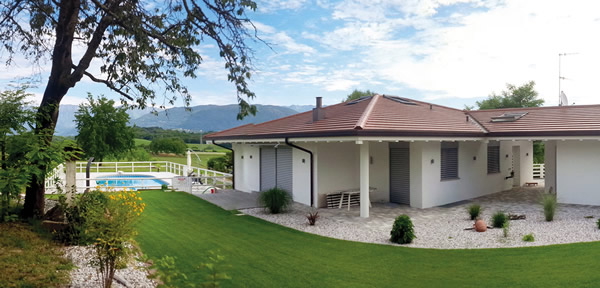 The building has a standard layout on two floors, the upper floor being almost entirely occupied by a bright living room with fireplace, opening onto a large kitchen with a grey floor above and white walls following the framework of the wooden roof, which is also entirely in white to emphasise the light penetrating from above.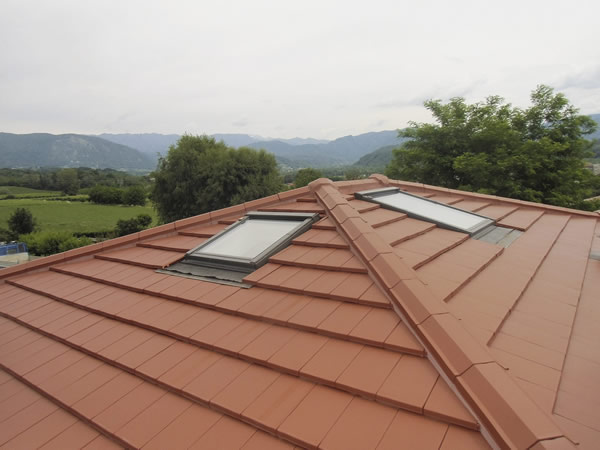 The outstanding features of the composition are four openings in the roof that flood the main living space with a pleasing and warm luminosity, setting off the carefully selected furniture in modern and traditional styles.
A rectangular hole in the floor, sealed with toughened glass, allows the light of the sun into the hall below. The whole house seems to be organised around this "shaft" of natural light that vertically traverses it, creating the sensation of being in the open air while remaining inside.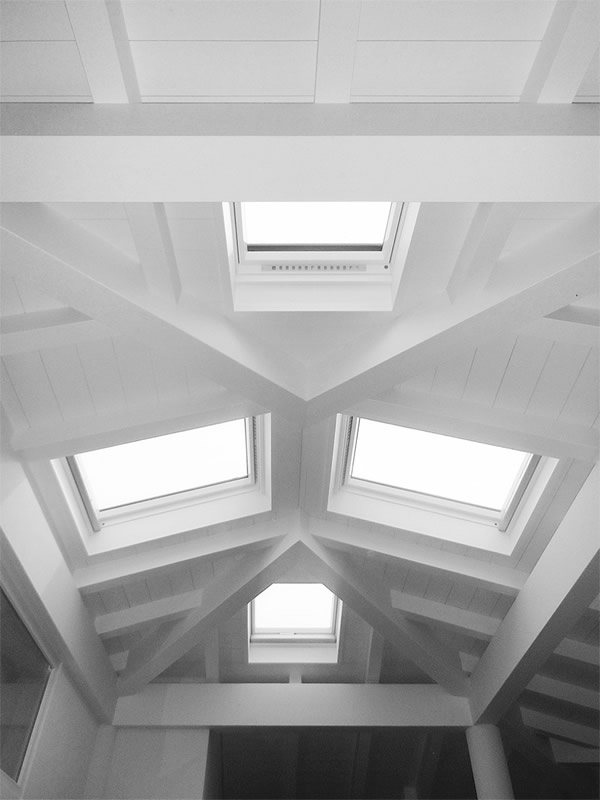 "The desire for the maximum brightness in the domestic environment was the client's main request", explained the designer, Paolo Gervasi.
"So we decided to exploit the potential of the wooden roof, a main feature of the villa's living room, by inserting four windows - one for each slope - close to the ridge. The overhead lighting emphasises the quality of the interior space, establishing a direct connection with the sky. The hole in the floor also allowed us to light the windowless room below, creating an evocative visual continuity between all the levels of the building".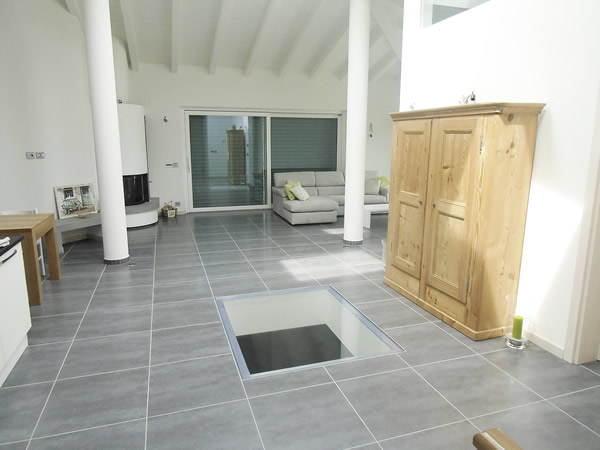 How did you choose the windows?
"The commissioned firm suggested using FAKRO products and they proved to be ideal for this type of installation, highly developed from the technical point of view and easily incorporated in the architectural context. Given their height, we opted for a radio-controlled motorised opening system.
The client is extremely satisfied with the results and, as professionals, we believe these FAKRO windows fulfil all our expectations, also in terms of functions and security. I should add that another two windows of the same type were also installed, one in the portico and another on the garage roof".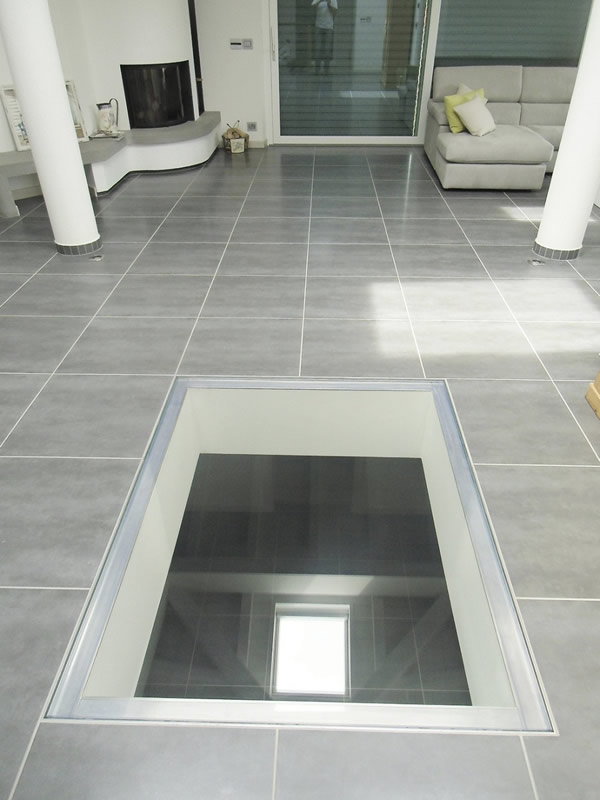 600
450
www.fakro.com
2017-04-05T08:10:00
A "shaft" of natural light
glassonweb.com