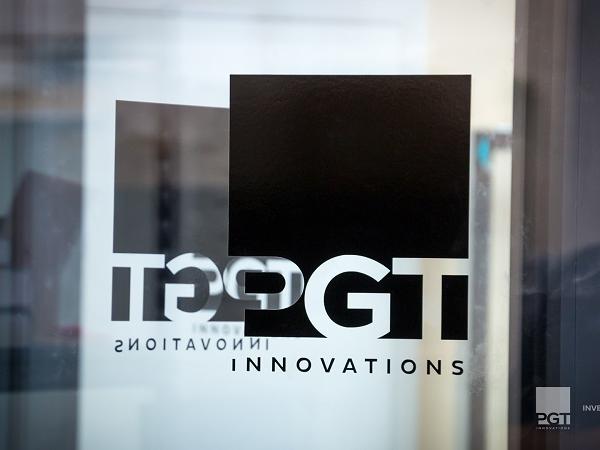 Photo source
pgtinnovations.com
PGT Innovations to Acquire Western Window Systems to Expand Product Portfolio in Premium Indoor/Outdoor Window and Door Category; Acquisition Also Provides Expansion into New Geographic Markets And Expands Adjusted EBITDA Margins.
PGT Innovations, the leading U.S. manufacturer and supplier of impact-resistant windows and doors, and Western Window Systems today announced that they have entered into a definitive agreement under which PGT Innovations will acquire Western Window Systems from PWP Growth Equity, the middle market private equity group of Perella Weinberg Partners, for $360 million in cash, subject to customary adjustments. The transaction is expected to be completed in the third quarter of 2018.
This transaction supports PGT Innovations' expansion outside of Florida, an important component of its strategic roadmap for growth. With the addition of Western Window Systems, PGT Innovations expects to gain a strategic platform in important and growing geographies throughout the western United States, including California, Texas, Arizona, Nevada, Colorado, Oregon, Washington and Hawaii.
The strategic transaction builds on PGT Innovations' already strong foundation, positions it to focus on high-growth contemporary architectural designs and indoor/outdoor living spaces and is expected to support sustainable long-term success. The acquisition will combine the complementary strengths of Western Window Systems and PGT Innovations, providing the opportunity to integrate Western Window Systems' category-leading business into PGT Innovations' portfolio.
Western Window Systems, which has sales in 40 states, is a leader in contemporary window and door systems designed for unifying indoor/outdoor living spaces. Western Window Systems has a strong track record of profitability and is expected to achieve net sales of approximately $126 million to $132 million and an adjusted EBITDA margin of between 23 percent and 24 percent for fiscal 2018.
Western Window Systems expects to achieve a net sales compounded annual growth rate of approximately 22 percent from 2015 through the end of 2018. Western Window Systems ended the first six months of 2018 with record backlog and has no history of significant seasonality.
For the twelve-month period ended December 31, 2018, on a pro forma basis, the combined company is expected to generate approximately $706 million to $732 million in net sales and approximately $135 million to $148 million or 19 percent to 20 percent in adjusted EBITDA, including certain anticipated pro forma cost synergies.
"We are excited to add Western Window Systems to the PGT Innovations family of brands," said Jeff Jackson, President and Chief Executive Officer of PGT Innovations.
"This transaction unites two highly complementary businesses to create a national leader in the premium window and door space, with an expanded product portfolio tailored to provide significant benefits for our collective customers. Western Window Systems delivers growth by disrupting industry norms and adopting non-traditional approaches to contemporary windows and doors systems. With a developed footprint across the South and West, we believe the combined company will be well positioned to drive profitable, sustained growth, including opportunities to introduce our respective products to each other's customer base. The transaction is expected to be accretive in the first year and facilitate strong cash flow generation, enabling us to delever quickly. We believe this transaction will accelerate our ability to enhance value creation for our shareholders."
"PGT Innovations is an organization whose values and culture align with our own," said Scott Gates, President and Chief Executive Officer of Western Window Systems. "PGT Innovations' enviable understanding of, and sales into, the repair and remodel market provides a great opportunity for collaboration to service our customers' total business needs and the needs of new dealer customers who have a focused presence in that segment. We look forward to working closely with Jeff and the PGT Innovations leadership team to continue our focus on innovation and excellence as part of a more diversified company that we believe will be even stronger. Additionally, we thank PWP Growth Equity for all of their collaboration and support in helping us achieve tremendous growth over the past few years."
Compelling Strategic and Financial Benefits
Expands Geographic Footprint and Solidifies PGT Innovations as a Leading Company in Multiple Segments
This transaction is intended to advance PGT Innovations' goal of developing a national platform for premium windows and doors by providing a strong presence outside of Florida. Together, PGT Innovations and Western Window Systems expect to access broader and new customer categories in the United States and expand sales of Western Window Systems' products in regions PGT Innovations already serves.
By selling PGT Innovations' existing brands alongside Western Window Systems' products across an expanded geographic footprint, PGT Innovations expects to strengthen brand recognition and leadership.
Strengthens Margins, Maintains Strong Balance Sheet and Enhances Financial Flexibility
The combined company is expected to benefit from a robust financial profile and increased flexibility.
The transaction is expected to be immediately accretive to PGT Innovations' cash EPS and gross and adjusted EBITDA margins, and accretive to PGT Innovations' GAAP EPS in the first half of 2019. PGT Innovations is targeting margin improvement of 150 to 200 basis points, depending on brand mix, as it realizes cost synergies and continues to offer both companies' high-value products to an even broader customer base.
As a result of the combined company's increased scale and PGT Innovations' experience integrating acquisitions, PGT Innovations expects to achieve annual cost savings beginning in the first quarter of 2019, with approximately $8 million to $12 million realized by the end of 2019, primarily from procurement-related efficiencies, including reduced materials costs, SG&A efficiencies and technology platform rationalization.
PGT Innovations expects to maintain a strong balance sheet to provide continued flexibility for strategic investments to support innovation and growth initiatives.
Combining Go-to-Market Sales Strategies Creates Cross-Selling Opportunities
This transaction is expected to advance PGT Innovations' multi-brand go-to-market strategy by expanding its footprint across a broader range of residential and commercial categories.
PGT Innovations has demonstrated an ability to build long-term relationships with dealers and distributors, and Western Window Systems has developed strong end-user loyalty to generate "pull through" product demand. Combining these two strategies is expected to increase overall sales and customer loyalty.
PGT Innovations intends to leverage its strong network of dealers and experience in the repair and remodel segment to increase Western Window Systems' working relationships with architects, custom home builders and designers, and help the dealers in its network become even more productive.
Accelerates Growth by Significantly Increasing and Diversifying Product Offerings
The addition of Western Window Systems' product offerings is expected to enable PGT Innovations to expand its portfolio beyond primarily impact-resistant products to products in the fast-growing contemporary door and window systems segment that unify indoor/outdoor living for residential, commercial and multi-family customers.
Western Window Systems' strategic investments across its organization are expected to provide substantial operating leverage. Specifically, Western Window Systems has recently invested in its manufacturing capacity, automation, and sales and marketing infrastructure, including relocating to a new state-of-the-art facility with upgraded engineering and manufacturing capabilities.
Over the past 12 months, Western Window Systems has introduced 14 new products focused on energy efficiency and structural performance, including a full line of 7000 product series that satisfies the most stringent energy efficiency standards in North America. These products serve as a key differentiator in many of Western Window Systems' target markets due to increased regulations and demand for energy-efficient products. Since January 1, 2017, Western Window Systems has onboarded 186 new dealers.
Continues Shared Focus on Customer Service and Product Innovation
PGT Innovations and Western Window Systems share a deep commitment to high-quality products, robust research and development, and a focus on customers and consumers. Western Window Systems' unique and entrepreneurial culture complements PGT Innovations' focus on putting the customer first, continuous improvement and dedicated workforce, positioning the combined company to extend its track record of operational excellence and success in key customer metrics.
As a leading designer and manufacturer of innovative window and door systems that unify indoor/outdoor living, Western Window Systems is expected to contribute to continued new product development on a larger scale.
Delivers an Experienced Management Team with Proven Track Record
Both companies have highly experienced executive teams with proven leaders, and the combined company will reflect the management strengths and capabilities of both companies. Upon completion of the transaction, Mr. Gates will join PGT Innovations' executive leadership team as Senior Vice President of PGT Innovations and President of Western Window Systems. The other members of Western Window Systems' leadership team are expected to maintain leadership roles at the combined company.
"We welcome Western Window Systems' talented 330 employees into the PGT Innovations family and look forward to working with them to build on each company's record of growth and success," commented Mr. Jackson.
Following the close of the transaction, Western Window Systems will become a wholly owned subsidiary of PGT Innovations. Western Window Systems will continue to operate and manufacture products as a separate and distinct brand under the PGT Innovations house of brands. PGT Innovations will retain its headquarters in Florida, and the combined company will maintain manufacturing operations in Arizona.
Transaction Financing, Approvals and Timing to Close
PGT Innovations expects to finance the transaction through a combination of cash on hand and $315 million of incremental debt, for which it has received financing commitments. At closing, PGT Innovations' pro forma debt-to-EBITDA ratio is expected to be approximately 4.0x. PGT Innovations intends to delever quickly as it has done following prior transactions.
The transaction, which was unanimously approved by the PGT Innovations Board of Directors, is expected to be completed in the third quarter of 2018, subject to customary closing conditions.
Advisors
Jones Day is serving as legal counsel and SunTrust Robinson Humphrey, Inc. is serving as financial advisor to PGT Innovations. Duff & Phelps LLC provided a fairness opinion to the PGT Innovations Board. Jefferies LLC is acting as financial advisor and Latham & Watkins LLP is acting as legal counsel to Western Window Systems.
Strong Second Quarter Sales Drives Increase in 2018 Outlook
PGT Innovations also today reported preliminary net sales for its second quarter ended June 30, 2018 of $169 million, compared to $137 million in the second quarter of 2017, an increase of 23 percent.
Based on these strong results, PGT Innovations today raised its guidance for its 2018 fiscal year. The revised guidance is for legacy PGT Innovations and does not include Western Window Systems. PGT Innovations now expects to finish toward the high end of the following ranges, with all comparisons to fiscal year 2017:
Net sales of $580 million to $600 million, increasing 13 percent to 17 percent;
Adjusted EBITDA of $100 million to $110 million, increasing 19 percent to 31 percent;
Net income per diluted share of $0.95 to $1.10; and
Free cash flow of $62 million to $72 million.
PGT Innovations will provide a comprehensive statement of its financial results for the second quarter on July 30, 2018, as previously announced.
Conference Call
PGT Innovations and Western Window Systems will host a conference call to discuss the transaction today at 9:00 a.m. eastern time. The conference call will be available at the same time through the Investor Relations section of the PGT Innovations website, http://ir.pgtinnovations.com/events-and-presentations.
To participate in the teleconference, kindly dial into the call ten minutes before the start time: 877-883-0383 (U.S.) and 412-902-6506 (Canada and international). The conference ID is 3739702.
A replay of the call will be available within one hour after the end of the call on July 24, 2018, through August 7, 2018. To access the replay, dial 877-344-7529 (U.S.), 855-669-9658 (Canada) and 412-317-0088 (international) and refer to pass code 10122540.
You may also provide your contact information in advance by using the following link: https://services.choruscall.com/links/pgti180724PVznHxG3.html. At the time of the call, the phone number you provided will be automatically called and connected to the conference.
Presentation and Infographic
Associated presentation materials and an infographic regarding the transaction will be available at http://ir.pgtinnovations.com.
View source version on businesswire.com: https://www.businesswire.com/news/home/20180724005402/en/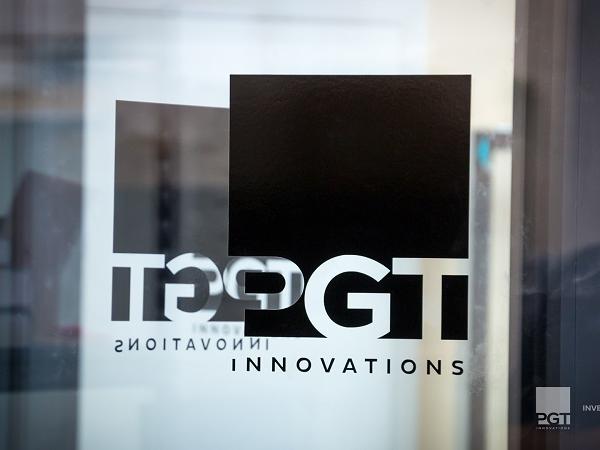 600
450
pgtinnovations.com
2018-07-25T11:10:00
PGT Innovations to Buy Western Window Systems
glassonweb.com