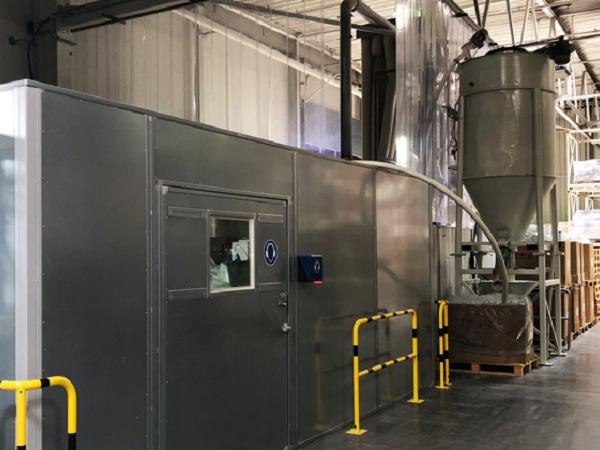 Photo source
www.primo.com
Primo Germany has just invested in its own PVC regrinding and recycling equipment. The results: Less production waste, more precise control of the use of recycled PVC, and a strong, green product for the window and door producers.
Primo's production facility in Berlin produces a variety of profiles for windows and doors – in fact, the window and door profile production accounts for the majority of the production capacity in Berlin. 
With the increased focus on circular economy and on sustainability in the industry, Primo has increased the share of recycled plastics used in the window profile production. 
At the moment, some 20 % of all the PVC used in Primo come from recycled PVC, some of which is sourced internally and the rest purchased from dealers in plastic scrap. As a result of Primo's efforts to keep production costs low and the sustainability profile high, Primo Germany has recently invested in its own mixing silo for reused PVC, all of which is intended for use in the production of profiles. 
The right time to invest in recycling
Harald Möllenkamp is operations manager at Primo's Berlin facility and in charge of the new recycling initiative. "We have always used recycled PVC for production in some of our profiles. But it's been difficult for us to control the quality sufficiently, and we have also experienced a jump in the price level of recycled PVC bought from dealers. So, we felt the time was right to invest in our own recycling equipment – after all, we are not just experts in extrusion, we are also quite strong when it comes to PVC compounding here at Primo."
In the new mixing silo, cutoffs from Primo's own profile production are mixed with PVC scrap bought from dealers. This allows Primo to create a perfectly homogeneous PVC raw material for further refinement and production.
The mixed PVC is extruded into pellets measuring 3 X 3 mm, which is ideal for production of extruded profiles and which leads to very little waste in the production process itself. In fact, the percentage of production waste has been reduced by almost 30%, which is very good value for the industry – and all waste is then recycled once again to create new PVC granulate.
"Today, up to 60 % of all our windows and door profiles are based on a core of recycled PVC, and we expect this number to increase significantly in the future," says Harald Möllenkamp.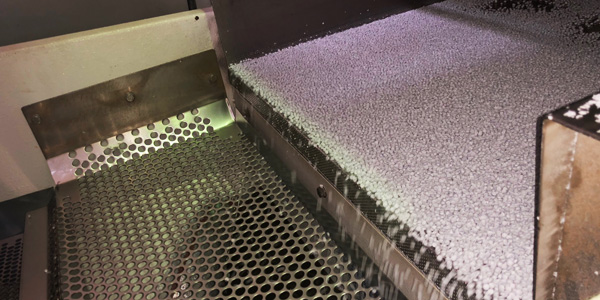 Benefits for the window and door producers
"Our customers can rely on a superb window profile with all the properties they expect from our products: Extremely long lifespan, no UV degradation, no maintenance and last, but not least: A truly green, energy-saving and CO2-friendly end product."​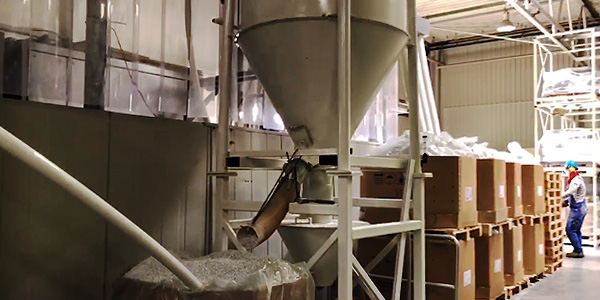 Primo's facility in Berlin uses 4,000 tonnes of PVC every year, out of which app. 20 % is recycled material produced inhouse, both from cut-offs and from recycled PVC bought wholesale from suppliers.
Some of this material consists of used window profiles, the rest comes from various other sources. All PVC scrap is meticulously sorted and graded before being used to produce new PVC granulate.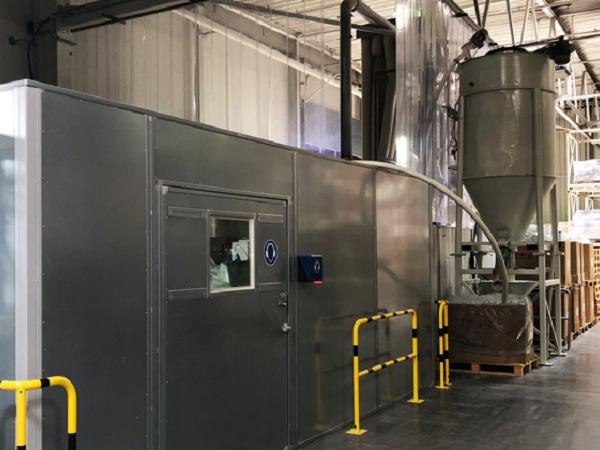 600
450
www.primo.com
2018-10-04T09:10:11
New in-house PVC recycling facilities at Primo Germany
glassonweb.com