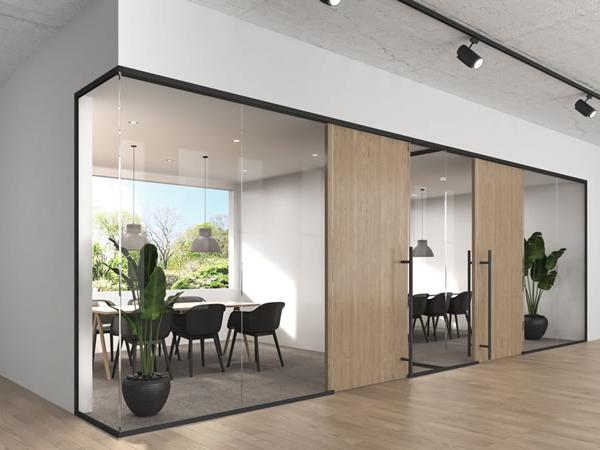 Photo source
www.klein-europe.com
Introducing FRONT, an innovative system designed to create stunning, original office spaces: beautiful glass rooms, accessed through unique sliding wood panels.
An harmonious contrast so spectacular and novel that it comes as a surprise: Glass and Wood, in capital letters.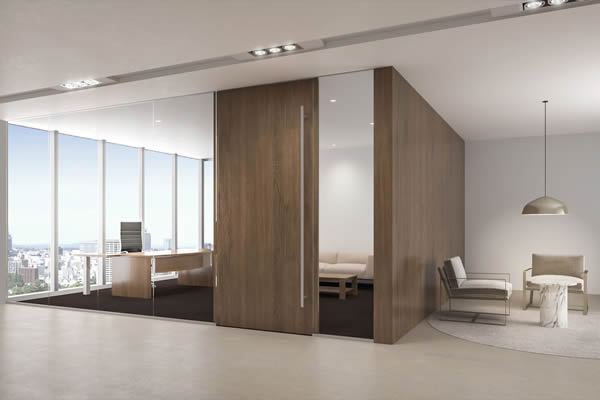 We have reinvented the way we use two of the most commonly utilized materials in the design of office spaces. Our new FRONT system brings out the best in both of these materials, creating a radically different design.
By changing the starting point, we have been able to innovate with two timeless classics:
- The transparency of frameless glass allows for spatial organization without interruptions.
- Large wood panels break up the rhythm of the glass front, standing out and adding warmth.
- Every application is unique, depending on the type of wood and finish chosen.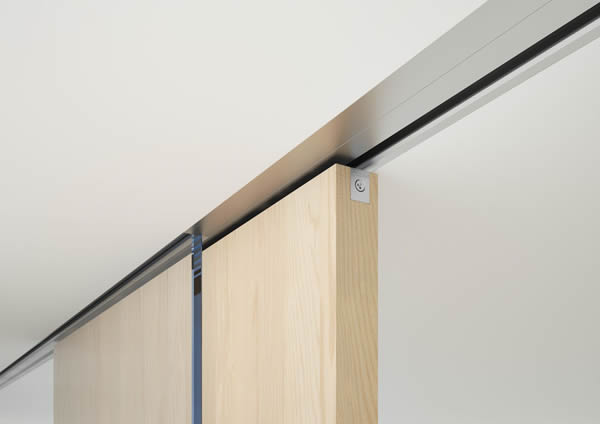 The structural needs of every project are different, which is why KLEIN® has opted for a system that offer clearly distinctive sets of architectural features: FRONT allows you to design frameless glass fronts with sliding wood doors, and is installed into the ceiling or integrated into a drop ceiling by using a sub-frame profile. It supports fixed glass panels measuring 10 or 12 mm.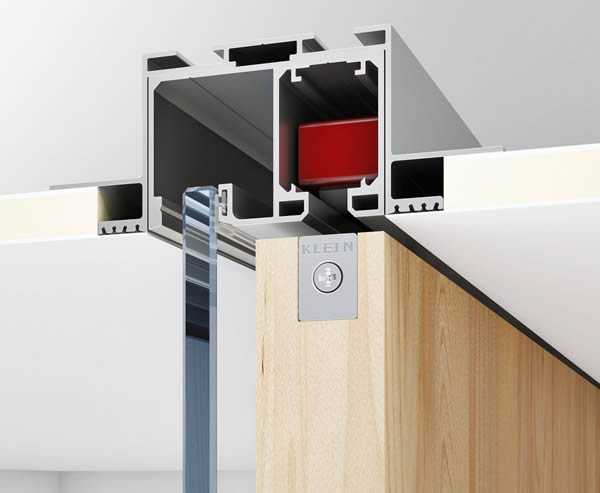 This system provides a number of different sizes and finishes, allowing you to customize your design proposal even more. FRONT is available in Silver, Matte Black and Matte Dark Bronze finishes.
Meaningful innovation, for a different, unique design.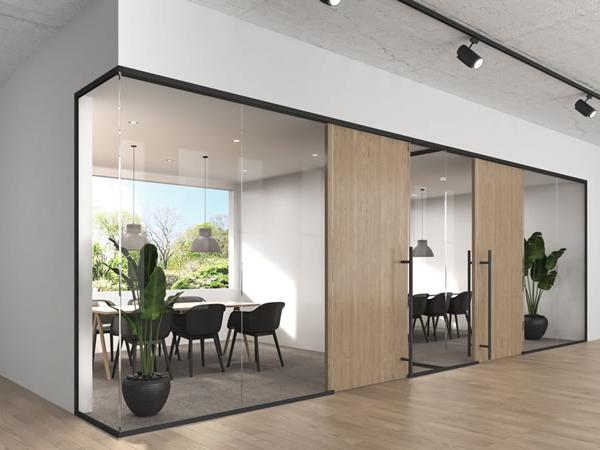 600
450
www.klein-europe.com
2018-11-13T07:00:00
New FRONT system | KLEIN®
glassonweb.com