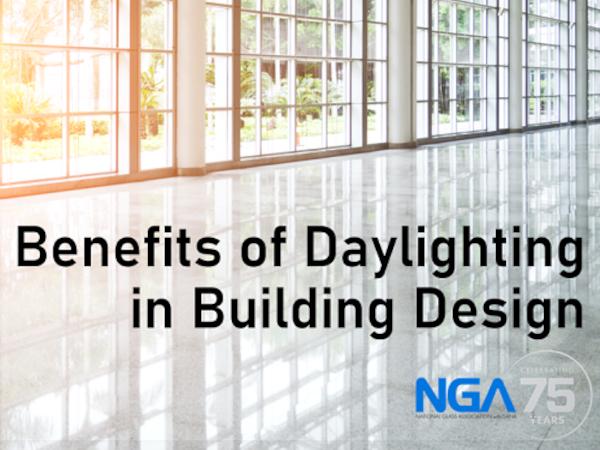 Photo source
www.glass.org
Benefits of Daylighting, Plus Glass & Glazing Design Academy Webinar
NGA is pleased to announce the expansion of its AIA-accredited offerings in its library of resources.
NGA has produced a new AIA-accredited presentation, Benefits of Daylighting in Building Design. This resource addresses the benefits of daylighting and views to building occupants. It also offers design considerations and software tools to minimize the undesirable effects of glare and heat gain while optimizing energy savings, occupant benefits and aesthetic appeal.
"For those companies that wish to expand their reach to architects and others in the design community, but aren't AIA registered providers, these consensus-developed presentations are an excellent entry point," explains Sara Neiswanger, Associate Director of Industry Engagement. "These presentations are an NGA member benefits and we want to see them used widely to help educate stakeholders of the many ways glass and glazing products can be used effectively and creatively."
Benefits of Daylighting in Building Design is one of nine accredited presentations available for member use. Individuals interested in utilizing NGA-developed presentations as part of outreach to the architecture and design community may email Sara Neiswanger to learn more.
Architects can also now access NGA's 2023 Glass & Glazing Design Academy, hosted with Architectural Record. The Academy features 7 AIA LU|HSW credits and 1 AIA LU|Elective credit, including five multimedia presentations, two articles and one webinar.
The webinar, The Power of Protective Glass and Glazing, will be hosted live on Wednesday, August 30 from 2:00-3:00 pm ET. Register in advance on the CE Center website. The curriculum for the 2023 Academy will be live through August 2024.
See all the association's resources for the architecture and design community. NGA members may login to view the full library of presentations available.
Special thanks to the volunteer members, with NGA's advocacy and technical staff, who contributed to the development of Benefits of Daylighting in Building Design.
Jennifer Daly, 3M
Marc Deschamps, Walker Glass Co., Ltd.
Jim Gulnick, McGrory Glass
Nicholas Koren, Sage Glass
Kayla Natividad, Pilkington|NSG
Soumya Haridas, Sage Glass
Helen Sanders, Technoform
Julia Schimmelpenningh, Eastman
Melissa Szotkowski, Oldcastle BuildingEnvelope
Timothy Washington, Particle Works, LLC
Rick Wright, Oldcastle BuildingEnvelope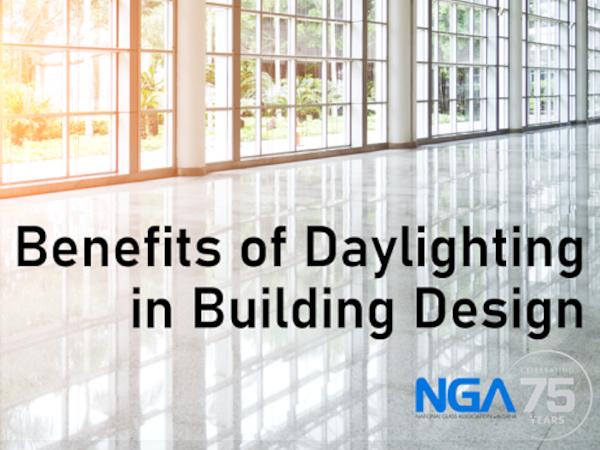 600
450
www.glass.org
2023-08-25T08:30:11
New AIA-accredited Offerings Launch within NGA
glassonweb.com