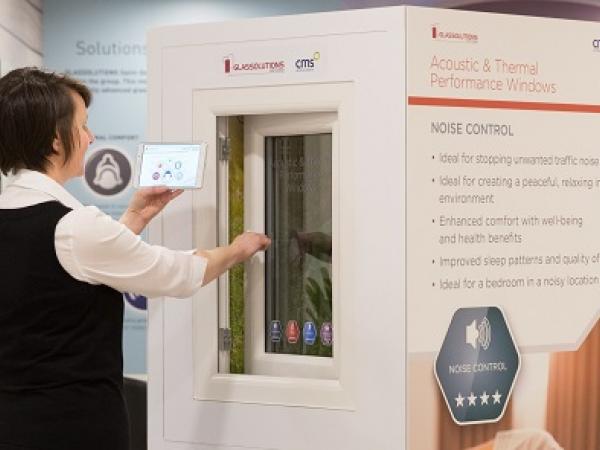 Photo source
www.glassolutions.co.uk
GLASSOLUTIONS' collaboration with CMS Window Systems to develop the UK's first Quiet-Mark approved sound insulated PVCu window could mark a step change in how the window and door industry sells its windows and doors to homeowners and tenants.
The development of the CMS Silent-Therm Window means UK consumers can be assured of a products which minimises noise disturbance, ranking alongside products such as significantly outperforms standard windows in terms of its ability to reduce external sounds.It marks a step change in how noise issues for homeowners and tenants can be effectively tackled through window and door design, manufacture and installation.
Independently tested at the Airo laboratories, the sound insulating windows deliver excellent thermal performance, as well as compliance with the enhanced security requirements of Secured by Design.
The sealed unit utilises different glass thicknesses in conjunction with the specialist acoustic glass from Saint-Gobain, Stadip Silence, plus the market leading low-e glass Planitherm Total+. Together these glass products are able to reduce sound travel into a room by 5db, whilst at the same time optimising heat insulation and solar gain.
Such is the effectiveness of the window's noise control capability that it has been approved under the Quiet Mark scheme – the internationally recognised certification of the UK Noise Abatement Society.
Andy Kerr, managing director of CMS Window Systems said: "Noise is a huge issue for so many householders, but until now there has been no approved window specification to help building professionals, architects and homeowners properly address the issue. We've changed that with the launch of our acoustic thermal window: by utilising the best technology and investing in Quiet Mark approval we aim to give total confidence that the window will enhance acoustic insulation in the home."
Mike Butterick, marketing director at GLASSOLUTIONS added: "As the UK's largest processor, distributor, installer and repairer of glass and glass systems we have a wealth of knowledge that we can share with our customers to help them develop new products and solutions. CMS is an incredibly forward thinking organisation that spotted an opportunity to provide added value to their customers and develop a solution to the difficult problem of noise control. The combination of our specialist glass and technical know-how has contributed to the success of this product and we are proud to support CMS."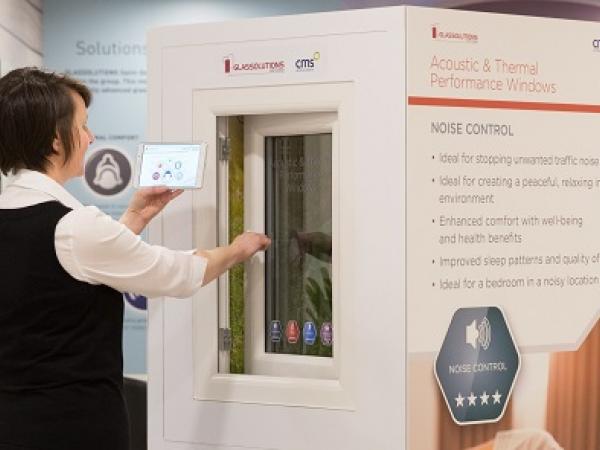 600
450
www.glassolutions.co.uk
2016-06-06T13:00:00
Making a noise about innovative Quiet Mark-certified windows
glassonweb.com